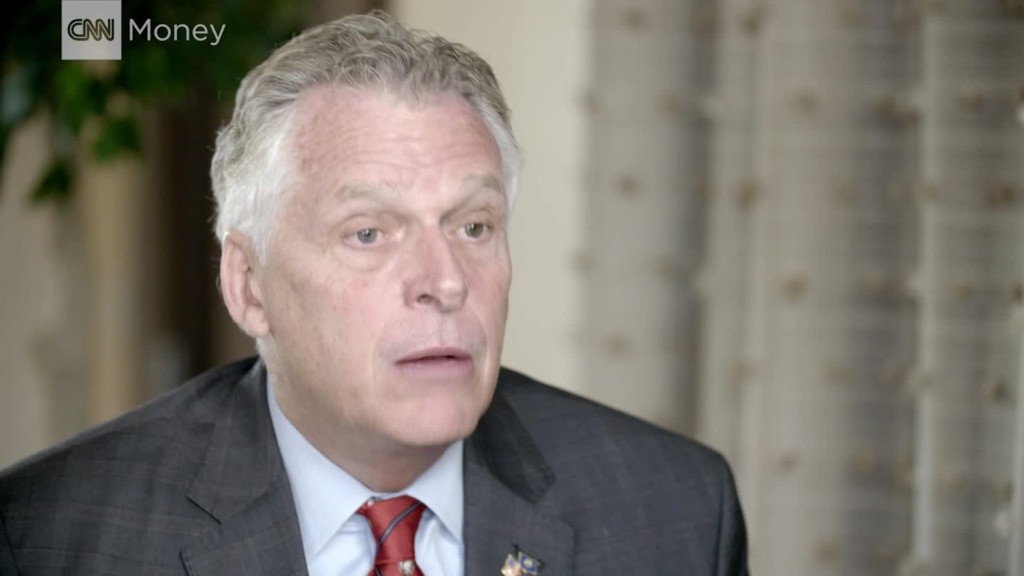 President Trump could be willing to raise the U.S. gas tax to help overhaul the nation's infrastructure.
"It's something that I would certainly consider," Trump said Monday in an interview with Bloomberg News. He said the idea is favored by truckers, as long as the government "earmarked money toward the highways."
The current federal gasoline tax is 18.4 cents per gallon, according to the U.S. Energy Information Administration. The duty rises to 24.4 cents per gallon for diesel.
Congress has not raised the federal gas tax since 1993.
Press Secretary Sean Spicer told reporters Monday afternoon that the president is still weighing his options.
"He did not express support for it," Spicer said. "He expressed that a group that had met with him expressed support for it, and that he out of respect would consider their request."
Republicans have historically been opposed to raising the gas tax.
Virginia Gov. Terry McAuliffe, a Democrat who has met with the president's infrastructure team, told CNNMoney's Cristina Alesci on Monday that Trump's team is considering raising the gas tax to help pay for infrastructure upgrades, in addition to using other funding measures.
"They're looking at other sources of income, looking at the gas tax," McAuliffe said.
Trump has long said he plans to ask the legislature to approve a $1 trillion infrastructure investment bill aimed at repairing the country's highways, bridges, roads, airports and dams. On Monday, he told CBS News that his infrastructure plan is "largely completed" and could be presented in the next two to three weeks.
The administration did not mention the gas tax in its tax reform pitch released last week, which promised "the biggest individual and business tax cut in American history." Trump has said he wants to pass his infrastructure proposal alongside either a tax reform bill or Obamacare repeal.
-- CNNMoney's Cristina Alesci contributed reporting.