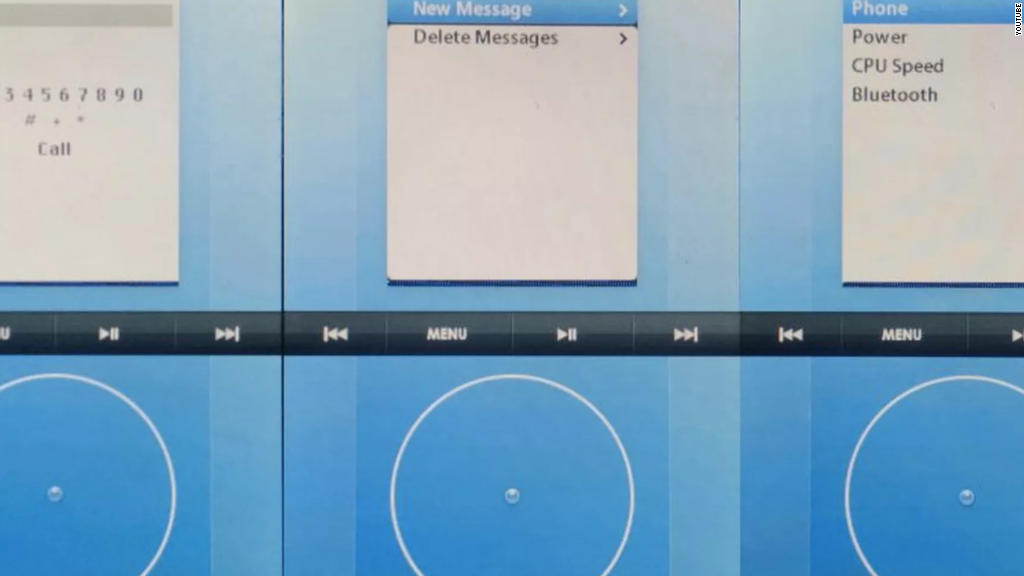 The bank of Apple just hit a major milestone.
Apple had more than a quarter of $1 trillion in cash and investments on its balance sheet for the first time ever.
To be precise (and remember all of this is in billions with a B): Apple had $256.8 billion in its cash stockpile at the end of its the most recent quarter, up from $233 billion at the same time last year.
Apple's stack of Franklins, Grants and Jacksons has steadily grown over the past few years. Five years ago, Apple had "just" $110.2 billion in cash.
And Apple (AAPL) has increasingly stashed away most of its cash overseas for tax purposes. Apple CFO Luca Maestri said on Tuesday that $239 billion of its cash was held abroad.
But there are growing hopes that Apple might soon be able to bring back, or repatriate, this cash to the United States at a one-time lower tax rate if President Trump is able to get his tax plan through Congress.
Related: Apple earnings are part of a busy week on tap for the markets
Apple could use the cash to hire more workers, build more plants, make acquisitions, repurchase stock and boost its dividend. Some argue that if Apple and other tech giants were allowed to bring back cash to the U.S., it could stimulate the entire economy.
To put into context just how much money a quarter trillion really is, consider the following.
Apple's cash, if it were its own company, would be the 11th largest firm in the S&P 500.
Besides Apple, Google owner Alphabet (GOOG), Microsoft (MSFT), Amazon (AMZN), Facebook (FB), Warren Buffett's Berkshire Hathaway (BRKA), ExxonMobil (XOM), Johnson & Johnson (JNJ), JPMorgan Chase (JPM), Wells Fargo (WFC) and General Electric (GE) have market valuations higher than $250 billion.
And Apple's cash is worth only slightly less than all of GE.
It's also worth more than well-known blue chips AT&T (T), Walmart (WMT), Home Depot (HD), Coca-Cola (KO) and Disney (DIS). (AT&T is in the process of acquiring CNNMoney owner Time Warner (TWX). By the way, Apple's cash is worth more than three times Time Warner's market value.)
Apple's pot of gold, so to speak, is also worth more than Bank of America (BAC), Pfizer (PFE), Procter & Gamble (PG), Visa (V), Verizon (VZ) and Comcast (CCV).
Want more mind-boggling comparisons? $250 billion in cash is about 10 times the market value of Snapchat parent Snap (SNAP). It is 3.5 times the valuation of Uber, and 20 times that of Twitter (TWTR).
It's also nearly 50 times the market cap of BlackBerry (BBRY), the former king of mobile phones that is now focusing more on software.
As Matt Damon famously said in "Good Will Hunting" -- How do you like them Apples?