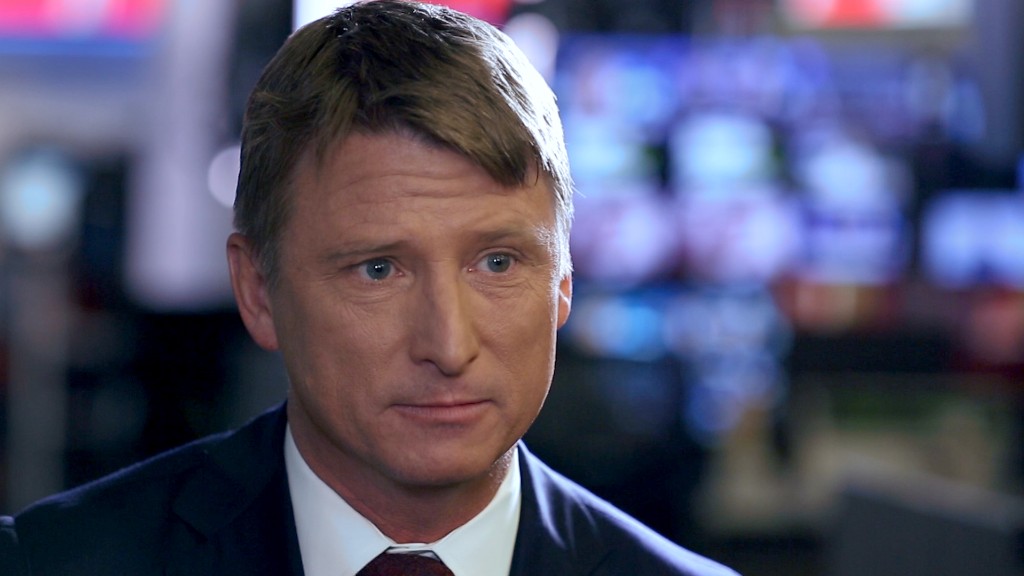 Though it drastically reduced its involvement in Obamacare this year, Aetna continues to struggle with losses from the business.
The health insurance giant announced Tuesday that enrollees in the individual market racked up bigger bills than expected in the first quarter, prompting Aetna (AET) to set aside $110 million to cover additional losses. In total, the company is expected to lose about half the $450 million it lost last year.
Aetna also signaled that it might further reduce its Obamacare participation in 2018.
The company announced last year it would pull out of 11 of its 15 markets in 2017 after suffering nearly $700 million in losses since the exchanges opened in 2014. The company recently said it will exit Iowa's exchange next year and will make a decision on its remaining three markets in coming months.
"Looking beyond 2017, we continue to evaluate our footprint with a view toward significantly reducing our exposure to individual commercial products in 2018," Aetna's Chief Financial Officer Shawn Guertin said on the company's quarterly earnings call.
Related: Anthem says Obamacare business doing 'significantly better'
The insurer had 255,000 individual market members in the first quarter, down from 964,000 at the end of last year. While that's 15,000 more than it had projected, Aetna expects enrollment to decrease during the year as policyholders find jobs with benefits, stop paying premiums or withdraw for other reasons.
Aetna's outlook on Obamacare differs from its peer Anthem, (ANTX) which last week said that its exchange business is doing "significantly better." While Anthem is also considering exiting some markets next year, the insurer said it expects its Obamacare segment to break even or be slightly profitable in 2017.
But Humana (HUM), which reports quarterly results on Wednesday, has already said it will completely withdraw from Obamacare next year.