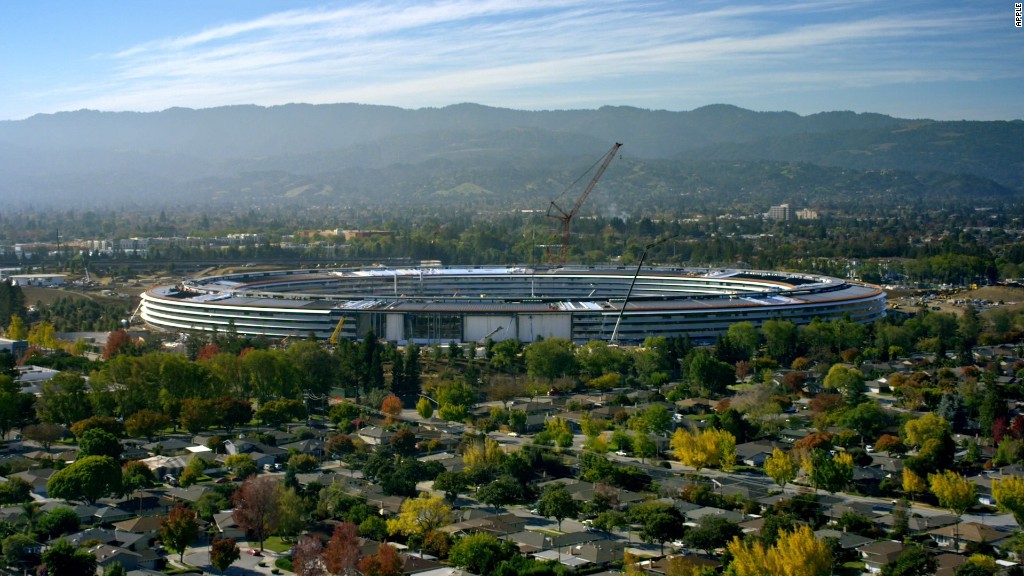 Apple's iPhone sales declined again.
On Tuesday, Apple (AAPL) reported that it sold 50.8 million iPhones in the most recent quarter, down from 51.2 million units sold in the same quarter a year earlier.
A year ago, Apple reported its first ever decline in iPhone sales. The iPhone slump continued in the following two quarters, which led to Apple's first annual sales decline since 2001.
Apple managed to break its losing streak in the December quarter thanks to strong demand for the iPhone 7 Plus. But that reversal proved to be short lived.
Apple's overall sales for the March quarter rose to $52.9 billion from $50.6 billion a year earlier. But the slight dip in iPhone demand is nonetheless a red flag.
"We're seeing what we believe to be a pause in purchases on iPhone, which we believe are due to the earlier and much more frequent reports about future iPhones," Tim Cook, Apple's CEO, said on a conference call with analysts Tuesday.
The surprise sales decline pushed down Apple's stock more than 2% in after hours trading.
Related: Microsoft takes on Apple with new $999 Surface Laptop
Ahead of the earnings, some analysts suggested users would hold off on purchasing new iPhones ahead of a much-hyped refresh expected later this year.
"It appears Apple users are holding off upgrading but not necessarily leaving the ecosystem," Steven Milunovich, an analyst with UBS, wrote in an investor note this week. "Investors need faith that users are waiting rather than switching."
Wall Street has been focused on pent up demand for the next iPhone, which will mark the smartphone's tenth anniversary.
For three years, the iPhone's exterior design has remained mostly unchanged, cutting into the demand for upgrades. However, the next iPhone model is rumored to have everything from wireless charging to a curved screen and a glass design.
iPhone sales aren't the only trouble spot for the company. Apple sold just shy of 9 million iPads in the quarter, down 13% from the previous year.
With two of its more mature hardware product categories in decline, Cook called attention to Apple's smartwatches, Beats products and the recently launched AirPods headphones.
Cook said if these products were lumped together into a standalone business, it would already be "well into the Fortune 500" in annual sales. The smallest company in the Fortune 500 does more than $5 billion in sales.
Apple's stock has soared to new highs in recent months on optimism for the next iPhone. The company's market cap was closing in on the $800 billion mark for the first time before the earnings report Tuesday.