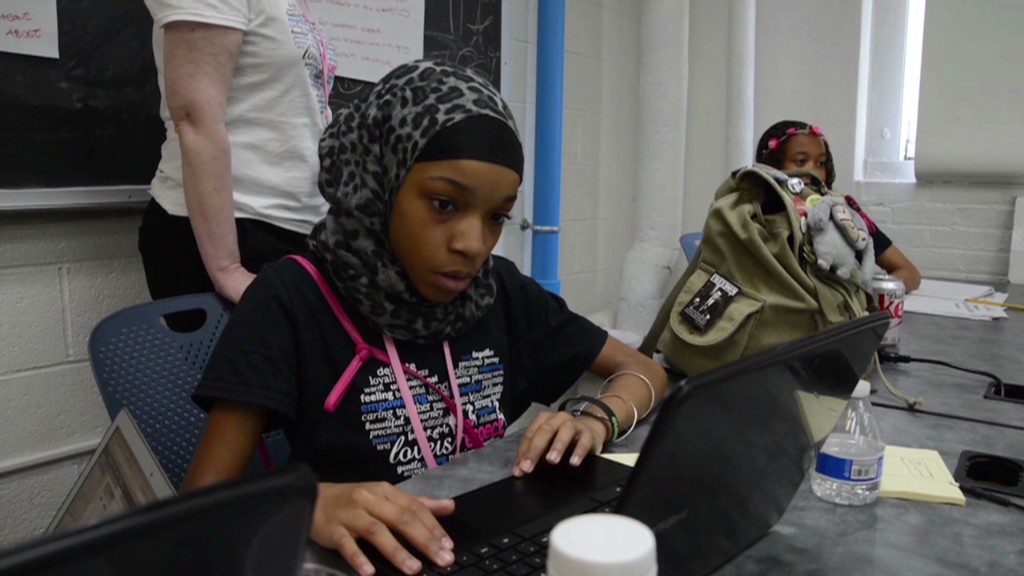 The founder of Girls Who Code is making clear she doesn't stand with Ivanka Trump -- at least not as long as she's complicit with her father's administration.
Reshma Saujani sent a pointed tweet to the first daughter on Tuesday after she was cited as an inspirational story in Ivanka Trump's new book, "Women Who Work: Rewriting the Rules for Success."
The book offers advice for working women and mothers. One passage is devoted to Saujani and Girls Who Code, a national nonprofit that offers free summer courses and after-school programs to teach computing skills to girls.
"She personally witnessed the gender gap in computing classes and set out to do something about it," the passage reads.
In the tweet, Saujani said: ".@ivankatrump don't use my story in #WomenWhoWork unless you are going to stop being #complicit #askivanka."
Saujani is one of many critics who have used the word "complicit" to label what they perceive to be Ivanka Trump's silence on her father's policy positions. Ivanka Trump is a White House adviser and an unpaid federal employee with a West Wing office.
Related: Jane Goodall has some advice for Ivanka Trump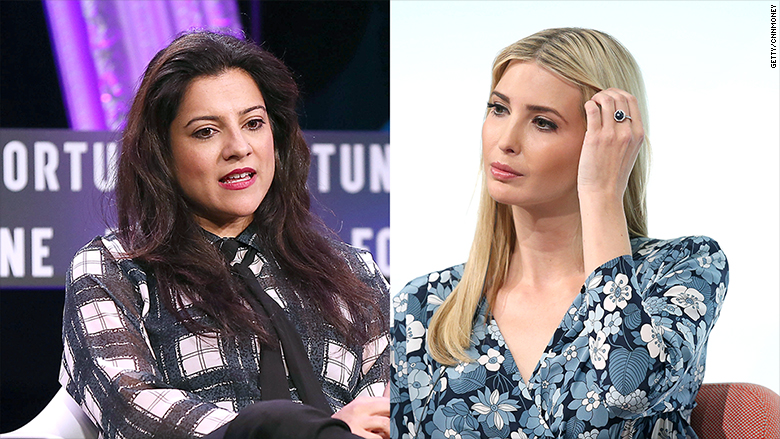 In an interview with CBS News last month, Ivanka Trump said: "I would say not to conflate lack of public denouncement with silence. I think there are multiple ways to have your voice heard."
In March, Ivanka Trump said that she planned to take a coding class this summer with her daughter, Arabella.
Girls Who Code projects that it will reach 40,000 girls in all 50 U.S. states by the end of this year. Saujani declined CNNTech's request for comment.
Representatives for Ivanka Trump said in a statement that "Women Who Work" is "not a political book."
"With that said, Ivanka has always believed that no one person or party has a monopoly on good ideas. When she was writing this book, she included quotes from many different thought leaders who've inspired Ivanka and helped inform her viewpoints over the years," the statement said.