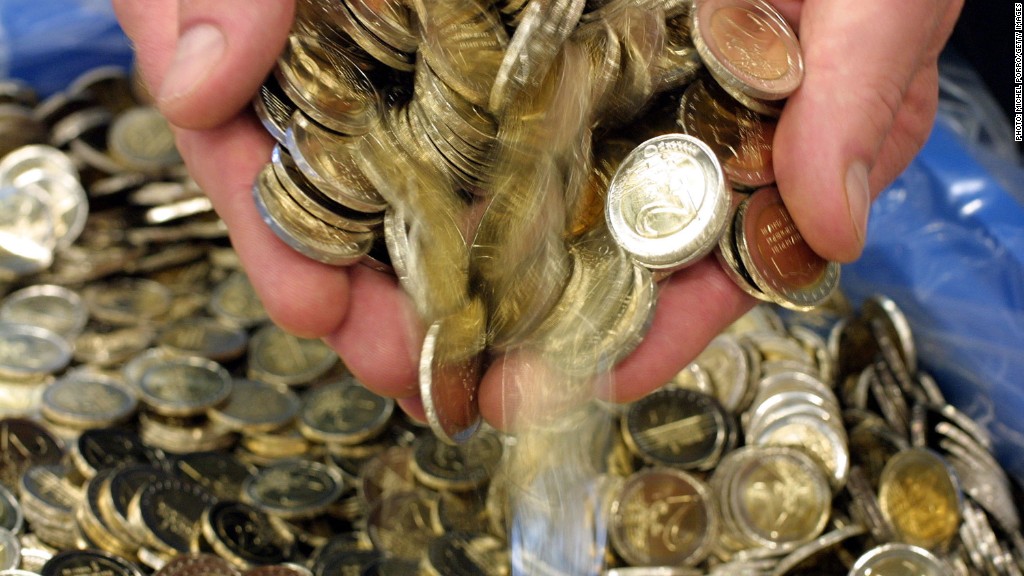 Here's a surprise: Europe is growing faster than Brexit Britain.
The 19 economies that use the euro -- aka the eurozone -- expanded by 0.5% in the first three months of 2017 over the previous quarter. That's stronger than the equivalent 0.3% rate posted by the U.K.
The new data might prove unsettling to Brits, some of whom argued that the U.K. should break away from the European Union because its regulations and politics were preventing the country from reaching its full economic potential.
But now -- just weeks after Brexit negotiations were officially triggered -- the shoe appears to be on the other foot.
Britain's economy posted weaker growth in the first quarter because of a slowdown in consumer spending and retail sales.
The root cause of consumer discomfort was rising prices, a side effect of the sharp decline in the value of the pound following the June referendum.
Meanwhile, formerly troubled economies including Spain are powering ahead and supporting growth in Europe. The latest data show Spain's economy expanded at a 3% clip.
Related: Terrorism and Trump are hurting these vacation hotspots
The switch is not unprecedented: Over the past 30 quarters, U.K. growth has outpaced that of the eurozone on 21 occasions.
Such dominance would have been difficult to predict in 1973, when Britain joined the European Economic Community. In those early years of economic integration, the U.K. was frequently referred to as the "sick man of Europe."
More recently, it is the economies of continental Europe that have suffered, with growth hampered by a series of debt crises.
Eurozone vs. Trump's America
Stronger growth in the first quarter puts the eurozone in roughly the same league as the U.S.
On an annual basis, the eurozone grew by 1.7% in the first quarter. That compares to a 1.9% rate for the world's biggest economy.
Europe would do well to keep the champagne on ice, of course. The region is still suffering from high levels of unemployment (especially among young people), and many of its largest economies (France and Italy) would benefit from structural reforms.
There's also political risk: The populist French politician Marine Le Pen has been campaigning for France to drop the euro. If she wins the presidential election on Sunday, that would throw the future of Europe's common currency into doubt and do major damage to economies that use the euro.