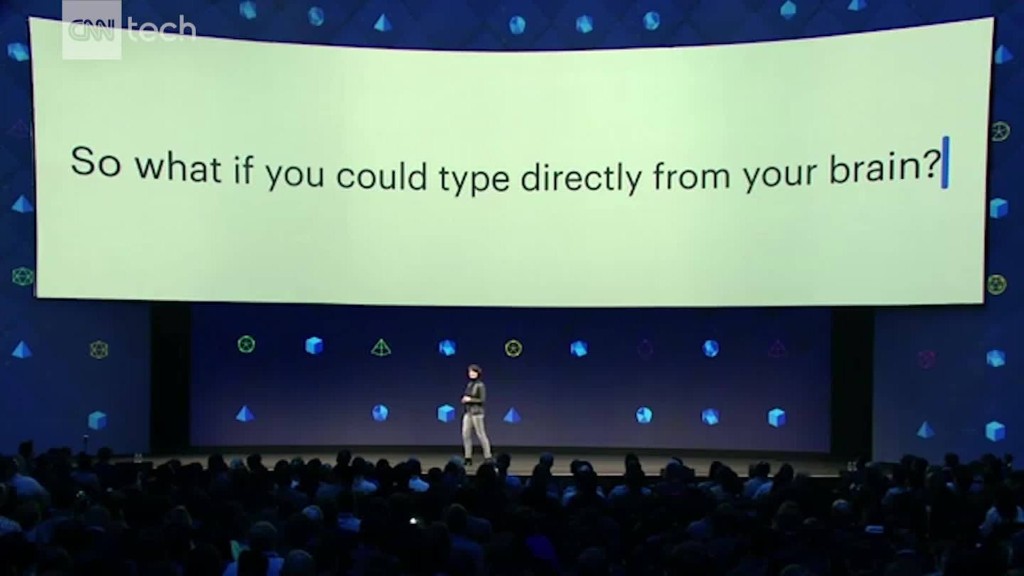 Facebook is in the home stretch to reaching the two billion user mark.
On Wednesday, the social network reported hitting 1.94 billion monthly users as of the end of the March quarter. That's up from 1.86 billion in the previous quarter and 1.65 billion in the same quarter a year earlier.
What's more: Facebook (FB) now has 1.28 billion people who use its services every single day, up from 18% year-over-year.
Facebook's unparalleled audience gives it an "insurmountable competitive advantage," according to Michael Pachter, an analyst with Wedbush.
But some cracks are beginning to show.
Related: Facebook adding 3,000 reviewers to combat violent videos
Facebook's posted $8 billion in revenue for the quarter, beating Wall Street estimates. However, its sales growth is beginning to slow down.
Facebook's total sales for the quarter were up 49% from the same period a year earlier, breaking its streak of five consecutive quarters of growing sales at 50% or more.
David Wehner, Facebook's CFO, said in November the company expected to see its ad sales growth rate "come down meaningfully" in 2017. The reason: Facebook is hitting the ceiling for how many ads it can shove in front of users.
Wehner reiterated that point on a conference call with analysts Wednesday.
Facebook stock fell 3% in after hours trading.
Analysts are now looking to other Facebook services like Instagram, Messenger and WhatsApp to pick up the slack as Facebook's main business matures. Facebook does not break out sales for the other services.
WhatsApp and Messenger each have more than one billion users and Instagram now has more than 700 million users. WhatsApp's Status (a feature that copied Snapchat) reached 175 million daily active users, while Instagram Stories recently became more popular than Snapchat.
In recent months, Facebook has also faced criticism for its handling of ad metrics, fake news and troubling videos of murder and suicide shared on the platform.
Earlier on Wednesday, Facebook announced plans to add 3,000 reviewers to help monitor and combat violent videos.
On the earnings call, CEO Mark Zuckerberg said AI tools will get better over time, but it will take a "period of years" to reach the quality level that Facebook wants.
"It's not just about getting content off of Facebook," Zuckerberg said. He pointed to a recent case where Facebook worked with law enforcement to help save someone's life who was live streaming their suicide on Facebook Live.
Executives also addressed a report about gender bias at Facebook, which alleged that code written by women was rejected more often than code written by men.
"This is an issue I take very seriously," COO Sheryl Sandberg said on the call, adding that the study was conducted by a former employee with "incomplete data."
Facebook conducted its own research using full data and found that the rates at which code was sent back coordinated with level not gender. Sandberg said there are more male engineers at the senior level and in the industry in general.
CNNTech's Kaya Yurieff contributed to this article.