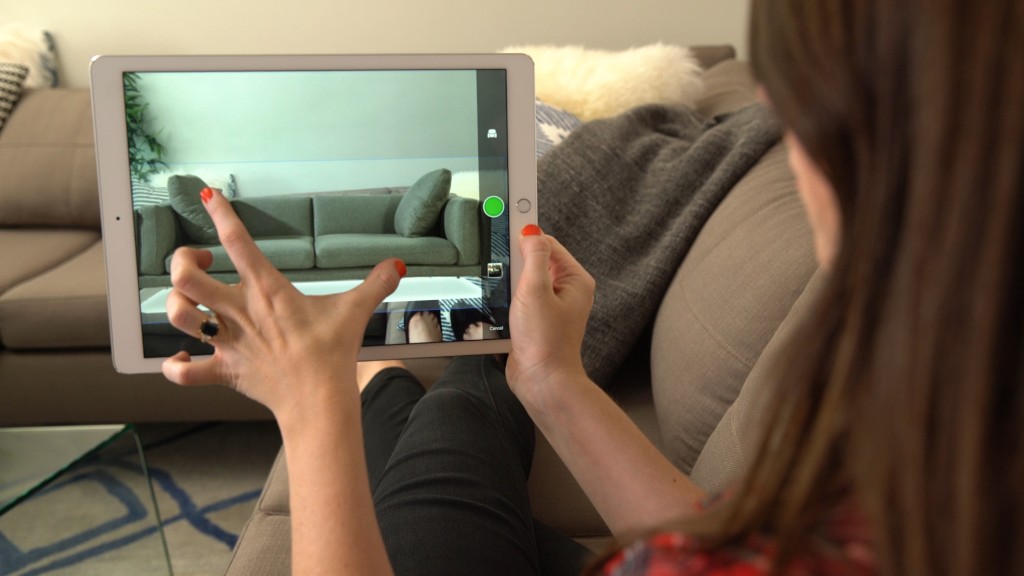 Trying to figure out if that couch you saw online would actually look good in your living room? Now you can see for yourself -- with some help from augmented reality.
A new feature in Houzz's iOS app lets shoppers virtually preview more than 300,000 furniture and decor products in 3D in their own homes before deciding to buy. Houzz, a home renovation and design platform, launched the feature Wednesday.
To use the feature, tap the "View in My Room 3D" button on a product page for any 3D-enabled item, which launches the iPhone or iPad camera. Hold the camera up to show the room and the product will appear in 3D on the screen.
The feature makes use of augmented reality, which shows digital images on top of real-life objects when you look at them on a smartphone or tablet. You can move items around and see them at different angles. The 3D models on the app also show materials and textures, so that users can see realistic surfaces rather than just shapes.
"It's about helping people overcome the imagination gap when it comes to purchasing furniture online," Sally Huang, head of visual technologies at Houzz, told CNNTech.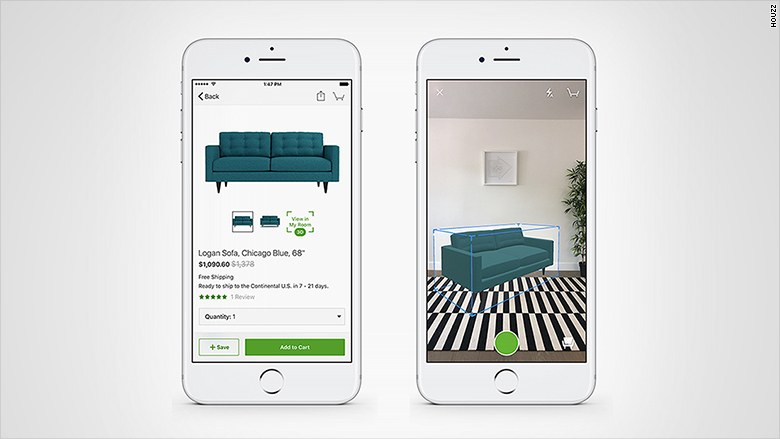 Shoppers can buy the product within the app, or capture what's on their screen and create a sketch to be shared with friends or home professionals (the app also connects users with pros like interior designers and general contractors).
Related: Facebook finally makes a virtual reality world
"We really think that this is the first true step toward mass-market AR [augmented reality]," Huang said.
Houzz launched a similar but two-dimensional feature last year. Since that time, the company said, 50% of Houzz app shoppers used the preview-a-product feature and they ultimately spent three times longer on the app.
Related: Snapchat unveils new 3D filters
Online home furnishings company Wayfair (W) has a similar AR app that lets you see furniture in your home in 3D. But WayfairView is only available on devices that use Tango -- an AR computing platform developed by Google (GOOG) -- which so far includes Lenovo Phab 2 Pro and Asus ZenFone AR phones. Other retail AR programs include Amazon (AMZN) Product Preview -- which is limited to previewing TVs in your room's space.
Overall, Huang sees AR as the future of shopping: "We at Houzz don't want to be just another shopping platform."