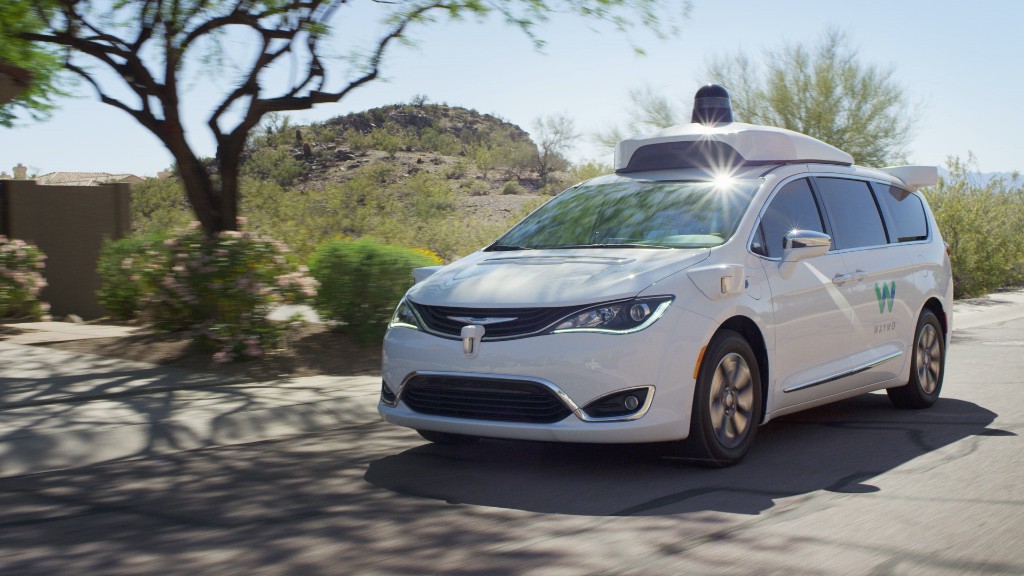 Accusations of theft, conspiracies and withholding evidence were flying during a contentious hearing between Uber and Alphabet's Waymo in San Francisco on Wednesday.
Waymo, formerly Google's "self-driving car" company, is suing Uber for using technology stolen by former Waymo employee Anthony Levandowski. It's asked the judge to put a halt on Uber's self-driving R&D until the case is settled.
Uber is free to continue working on its self-driving cars for the moment, while federal judge William Alsup wrangles with a lack of evidence, either damning Uber or vindicating it.
Levandowski left Waymo in January 2016 to start autonomous truck company Otto, which Uber bought for $680 million in August 2016. Waymo claims he absconded with 14,000 top secret documents, an allegation that Judge Alsup said was not in question.
Waymo believes Uber used details about its LiDAR technology, which uses lasers and radar to collect information about the surrounding environment.
It's not just accusing Uber of using proprietary information. According to Waymo, Uber collaborated with Levandowski while he was still at Google. As part of the plan, Waymo's attorney's say Levandowski left Waymo specifically to build an independent company using the stolen technical information that Uber could then buy.
"There's this clandestine plan all along that Uber and Levandowski had a deal," said Waymo council Charles Verhoeven in court Wednesday.
Related: Google's Waymo sues Uber over self-driving car technology
Waymo pointed to documents that show Levandowski received 5 million Uber shares on January 28, 2016, the day after he quit Google without notice.
An Uber spokesperson said the shares were actually granted in August 2016 when the deal closed. Backdating gives Levandowski credit for the time he was at Otto. Because his vesting is tied to meeting certain milestones, he actually has zero Uber shares that are vested at this time.
However, Uber maintains it did not use any trade secrets from the documents in its own technology, and that no Uber employees even knew they existed until the lawsuit.
Judge Alsup agreed it was not clear that Uber had used that information or had even known that Levandowski possessed it. That made Alsup wary of issuing an injunction.
"You didn't sue him. You sued Uber. So what if it turns out Uber was totally innocent?," Alsup asked Verhoeven. "Let's say they are totally innocent and the worst thing they did was pay a lot of money to hire away a brilliant guy from another competitor?"
Related: Uber's top self-driving car exec steps aside amid lawsuit
Levandowski refused to answer questions during his deposition, taking the fifth amendment. Last week, Uber said Levandowski would step down as head of the self-driving team until the suit was settled.
Uber is refusing to turn over 3,500 documents, claiming they contain privileged information about the Otto acquisition. However, its defense team tried to downplay the amount by showing how many documents and data they had provided.
Lawyers and researchers collected over 229 terabytes of data, reviewed more than 300,000 documents, interviewed 85 employees and imaged the workstations of 131 workers, according to Uber. They only found one Google email, and it was unrelated to the case.
Judge Alsup said that didn't prove the stolen information wasn't used, as Levandowski could have brought his own personal laptop into the office and worked off that. More depositions might be required to rule out similar scenarios. That could mean an assistant who saw Levandowski use the documents or even CEO Travis Kalanick.
"We'll produce our CEO for deposition," said Gonzalez. "Nobody's hiding at Uber."
Judge Alsup is expected to rule on the injunction this week, or he could ask Waymo to provide more evidence first.