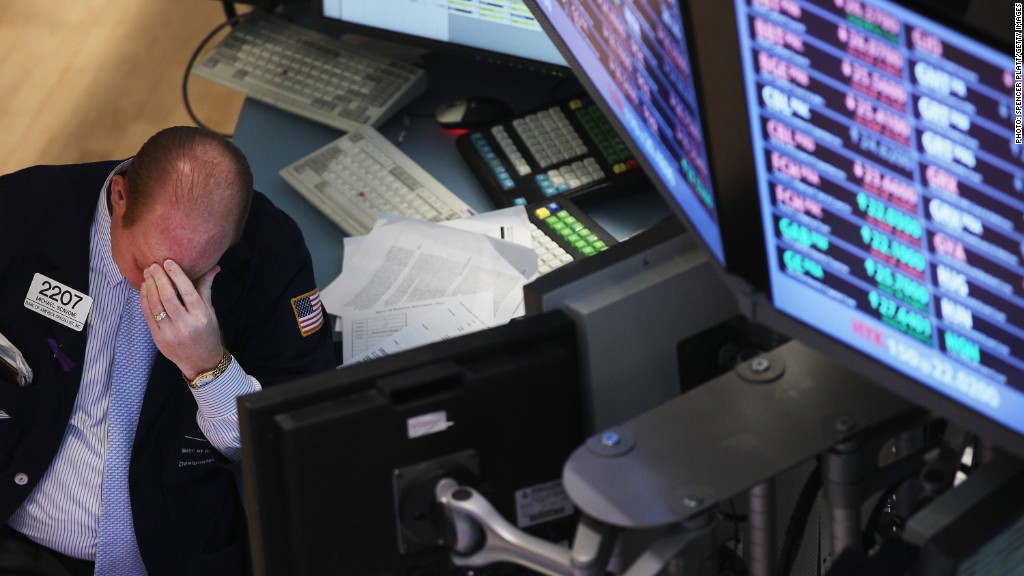 Goldman Sachs has warned that London's growth as a financial powerhouse will stall because of Brexit.
CEO Lloyd Blankfein said the expansion of the city's massive financial industry won't "totally reverse" -- but the uncertainty and upheaval of Brexit will extract a price.
"[Growth] will stall, it might backtrack a bit, it just depends on a lot of things about which we are uncertain," Blankfein told the BBC. "I know there isn't certainty at the moment."
Banks and investment houses located in London are a lynchpin of Britain's economy. The financial and related professional services industry accounts for roughly 12% of the economy, and employs 2.2 million people.
Blankfein said that Goldman Sachs (GS) was developing contingency plans to deal with the fallout of Britain's departure from the European Union.
Goldman Sachs did not immediately respond to a request for comment.
Related: 5 huge obstacles to an amicable divorce
Goldman and other global banks have used the capital city as a springboard to conduct business in the EU: Foreign companies have invested around £100 billion into the sector since 2007, more than in any other.
But that model is likely to be undermined if Britain follows through with plans for a clean break with the EU.
London currently handles transactions worth trillions of euros -- currencies, shares, bonds and other financial contracts. Some of that business will almost certainly now move to the EU.
On Thursday, the European Commission suggested that it could require clearing houses that handle complex euro contracts to be located within the EU.
"If you cannot benefit from access to the EU from the U.K. -- and nobody knows what those rules and determinations will be -- then the risk is there will be some adjustment that will cause some people to have a smaller footprint in the U.K.," Blankfein told the BBC.
Blankfein said that Goldman Sachs would try to keep as many jobs as possible in London, and he said the city was very likely to remain its largest office in Europe.
But the bank has already looked at office space in other European cities and studied their regulatory environments.
"Without knowing how things will turn out we have to plan for a number of contingencies," he said.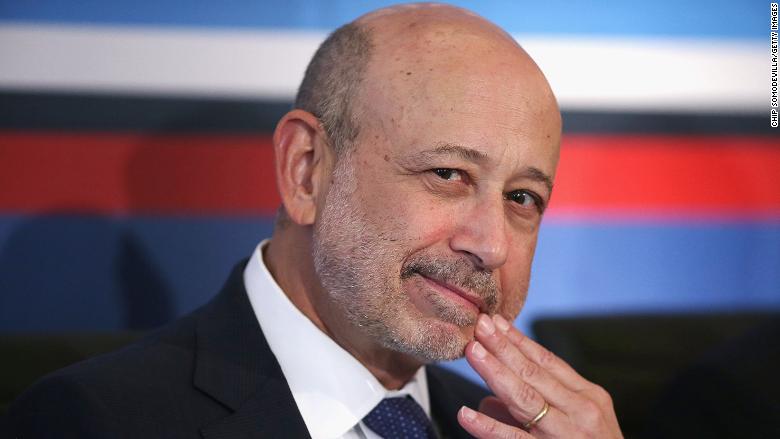 Related: U.K. says it won't pay €100 billion Brexit divorce bill
Much now hinges on the outcome of negotiations between Britain and the EU.
Prime Minister Theresa May, who is expected to solidify her political position in a general election scheduled for next month, wants a clean break with Europe but preferential access to its markets via a trade deal.
There is a growing risk, however, that Britain will crash out of the union without an agreement. Major divisions between May and her EU counterparts were brought into focus this week.
"If there is no period of time to implement whatever changes are brought about in a negotiation, we may have to do things prematurely," Blankfein warned.