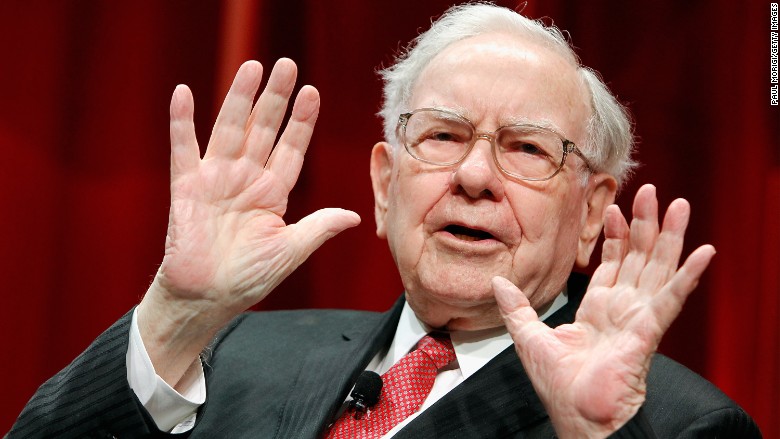 Warren Buffett, IBM's largest shareholder, has dumped about a third of his stock in the blue-chip tech company.
Buffett disclosed the sale in an interview with CNBC. He said he started selling the shares once the price rose above $180 a share.
"I don't value IBM the same way that I did six years ago when I started buying," he said. "I think if you look back at what they were projecting and how they thought the business would develop, I would say what they've run into is some pretty tough competitors."
Buffett's Berkshire Hathaway (BRKA) owned 81.2 million shares of IBM as of Dec. 31, roughly an 8% stake. Even with one-third fewer shares, IBM is one of Berkshire's largest holdings, likely behind only Kraft Heinz (KHC), Wells Fargo (WFC), Coca-Cola (KO) and American Express (AXP), according to year-end holdings disclosed by the company.
It's possible IBM will soon be passed by Apple, if it hasn't been already. Buffett has been buying Apple for the last year, and it has enjoyed steady gains in stock price.
He said he sold the stock in the first and second quarters. He has not spelled out the details in SEC filings but is due to update his holdings later this month. He could also comment further at Berkshire's annual shareholder meeting Saturday in Omaha, Nebraska.
Related: Apple is now one of Warren Buffett's top stocks
IBM (IBM) stock fell 2.4% in premarket trading to $155. It had already lost 13% since closing at $181.95 in early March.