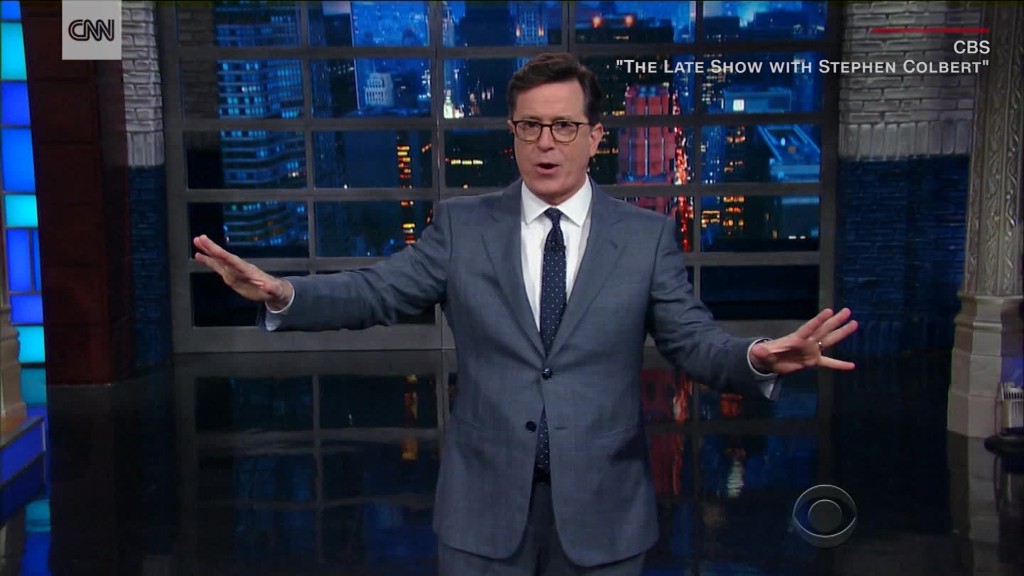 Stephen Colbert took House Republicans to task Thursday on 'The Late Show' for passing legislation to replace Obamacare.
"So they did it!" Colbert said. "'Obamacare is finally officially dead,' is something they can say once the bill goes to the Senate, then gets out of committee, is debated on the floor, where amendments can be added, then the Senate votes on their bill, which is sent to conference committee, where the difference between the two bills are ironed out, then voted on in the House and Senate again, then sent to the White House for the president to sign. Which is why Republicans were chanting, 'We're number one...third of the way through a very complex process!'"
Earlier in the day, the House of Representatives voted on the American Health Care Act. The legislation calls for providing refundable tax credits based on a person's age and income. It allows states to waive some protections for those with pre-existing conditions, while letting insurers charge higher rates to older consumers and levy a 30% surcharge on the premiums of those who let their coverage lapse.
Related: Who gets hurt and who gets helped if Obamacare is repealed
The bill also eliminates the enhanced federal match for Medicaid expansion starting in 2020 and curtails federal support for the entire Medicaid program, which covers about one in five Americans. And it lifts the taxes that Obamacare had imposed on the wealthy, insurers and companies.
Colbert pointed out that the legislation aims to repeal Obamacare tax hikes intended to help fund insurance subsidies and other provisions and instead provided hefty tax breaks for the wealthy.
"If hearing that raises your blood pressure, calm down, you can't afford the medication anymore," he said.
Related: How the Republican bill would change Obamacare
Colbert also recounted an anecdote shared by The Hill reporter Molly Hooper, in which she misquoted White House Chief of Staff Reince Priebus saying "The president stepped up and helped punt the ball into the end zone." (She later corrected the quote to "punch" rather than "punt").
Colbert said the comparison was "accurate because it gets you zero points and gives your opponent good field position. I think a more accurate metaphor would've been the 'GOP just kicked you in the balls.'"
-- Tami Luhby and Jeanne Sahadi contributed to this article