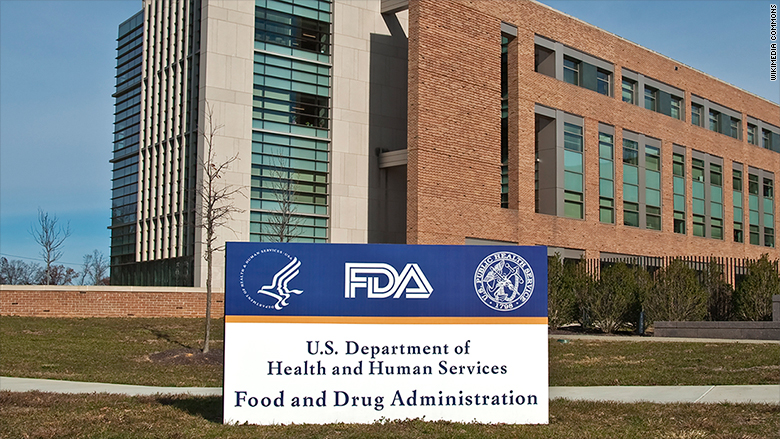 The Food and Drug Administration on Friday denied it was ordered by the Trump administration to display only Fox News on television sets in common areas at its Maryland campus.
"There was no directive or memorandum from the administration that went out to employees about broadcast news channels displaying on monitors in common areas throughout the FDA's White Oak campus," an FDA spokesperson said in a statement, adding that "a variety of news stations run on those monitors, including CNN, MSNBC, and Fox News."
Sarah Huckabee Sanders, a spokesperson for the White House, added to CNN that "it is certainly not White House policy" to mandate television sets in the FDA be tuned into Fox News. Sanders said she was unaware of any such directive being issued from the White House.
In an email sent to a listserv on Wednesday to employees at the Center for Biologics Evaluation and Research, a research center at the FDA, a representative for the agency's Office of Facilities said, "The current administration ... has requested that all monitors, under our control, on the White Oak Campus, display Fox News."
"Sorry for the inconvenience, but I am unable to change any of the monitors to any other news source at this time," wrote the representative, Christopher Stumphy. He did not respond to a request for comment.
A spokesperson for the FDA declined to say why the email was sent out from the Office of Facilities.
Related: Fox News fight moves to U.K.
The message from Stumphy, however, appeared to have been prompted by an email sent on Tuesday to the same listserv, which is made up of scientists and researchers within the FDA.
In that email, obtained by CNN, a supervisory medical officer wrote to colleagues about how he found it "particularly odious to be confronted with Fox News telecasts" at the scientific facility and floated the idea of a protest against the move.
The email generated dozens of responses, a person familiar with the exchange said. One person who responded wrote that Fox News, the cable news network that generally provides the most favorable coverage to President Trump and his administration, was "inappropriate" and "unacceptable" because of its "political bias."
Related: A big winner in Trump's first 100 days? 'Fox & Friends'
The White Oak campus is a large FDA facility which houses several large buildings and laboratories.
-- CNN's Dylan Byers, Ross Levitt and Rene Marsh contributed reporting.