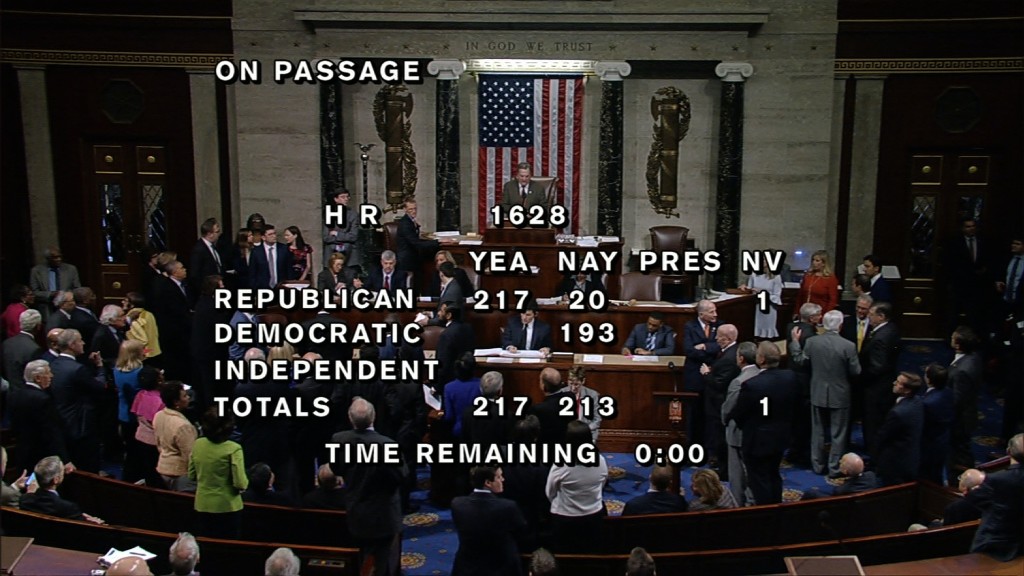 President Trump may promise that health insurance will get cheaper, but that's not stopping insurers from asking for big premium hikes for next year.
Insurers are starting to file their 2018 rate requests with state regulators, and the initial results aren't pretty. Maryland and Virginia just released what carriers want to charge consumers on the states' Obamacare exchanges.
It's still early in the process, and regulators likely won't approve increases as large as the companies are requesting. But the filings show that some carriers continue to struggle with costly patients -- even after many jacked up rates for 2017 -- and with the uncertainty emanating from the White House and Congress.
CareFirst BlueCross BlueShield is looking for an average rate increase of 52% for its individual market plans in Maryland, said spokesman Michael P. Sullivan. It also requested hikes of 35% in Virginia and 29% in Washington D.C. It has a total of 215,000 customers in the individual market, making it the dominant carrier in the individual market in the mid-Atlantic region.
The company said it needs to boost its rates substantially to insure its policyholders, who are older and sicker than it expected.
"The cost of covering this population has risen dramatically... which reflects their substantial health care needs -- often of a chronic nature," Chet Burrell, CareFirst's CEO, said in a statement.
Related: Trump's mixed messages on Obamacare subsidies could prompt insurers to flee
Also, the insurer is concerned that the Trump administration and Congress will kill Obamacare's individual mandate, which requires nearly all Americans to buy insurance or pay a penalty. This provision is designed to draw healthier people into the exchanges. The Republican bill to repeal Obamacare, which passed the House on Thursday, calls for eliminating the mandate immediately.
"Failure to enforce the individual mandate makes it far more likely that healthier, younger individuals will drop coverage and drive up the cost for everyone else," Burrell said.
CareFirst also issued a dire warning, saying it has already racked up $500 million in losses since the exchanges opened in 2014 and expects that figure to grow to $600 million by the end of this year. Such losses jeopardize its own long-term financial stability, he said.
Burrell also urged federal officials to let insurers know whether the government will continue paying them the cost-sharing subsidies that reduce out-of-pocket costs for lower-income enrollees.
CareFirst is not the only insurer to have these concerns, said Cynthia Cox, an associate director at the Kaiser Family Foundation.
"Insurers are pricing very cautiously for next year," she said. "They're hesitant to take any chances in an environment that is unpredictable and full of political uncertainty. These rate increases are already steep, but could be even higher if they don't get clarity soon from the Trump administration and Congress around the rules for next year."
Other insurers in Maryland are also asking for hefty premium hikes. Cigna has requested a 37% increase, on average, Evergreen Health a 28% boost and Kaiser Foundation Health Plan an 18% jump.
In Virginia, Cigna wants to raise rates by an average of 45%, while HealthKeepers, an affiliate of Anthem Blue Cross and Blue Shield, is looking for an 38% increase.
Related: Aetna pulls out of Virginia's individual market, citing big Obamacare losses
Some carriers are asking for more modest boosts. Piedmont Community HealthCare is seeking an average increase of 10%, while Optima Health Plan wants to raise rates 11% and Kaiser 15%.
Virginia has a rather robust Obamacare exchange, but it did lose two insurers for 2018. UnitedHealth and Aetna, which also offered policies under its joint venture Innovation Health, withdrew. Aetna cited growing losses in its individual market products.
These rate requests cover all the policies that the insurers offer in the marketplace so it is difficult to compare them across the board and to prior years' filings. Also, they are not comparable to the nationwide average increase of 22% for the benchmark silver plan for 2017.