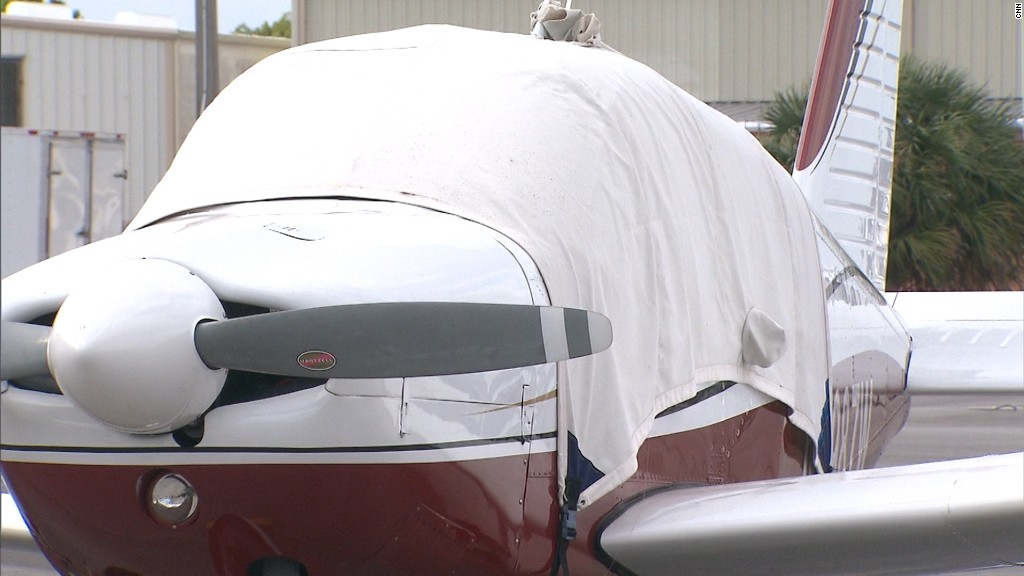 President Trump tweeted that he's going to his golf club in Bedminster, New Jersey this weekend -- a move he says he will save the country money.
That's debatable. But it's definitely good news for his brand.
This is the 14th weekend in a row that Trump will visit a Trump-owned property, and experts say that every trip helps boost the value of the Trump Organization's real estate -- which will ultimately enrich the president.
First, there's the added value to the Trump brand name.
It has more cachet than ever now that it's synonymous with the U.S. presidency, said Henry Harteveldt, a consumer analyst and founder of the Atmosphere Research Group advisory firm. Each presidential visit to a Trump property drives that connection home.
"The Trump presidency has been the best marketing for Trump-branded real estate and hotel properties ever," Harteveldt said.
And the media coverage that accompanies the president on each trip helps enhance their public image.
"He visits these properties. People take pictures of him. They take pictures with him. They get tweeted around. It's essentially all free advertising," said Robert Passikoff, the founder and president of brand research and consulting firm Brand Keys.
Related: Ethics office says it wasn't consulted about Ivanka Trump's job
Brand Keys, which has been studying the Trump brand for decades, has found that its value has soared in recent months.
Even before Trump became president, the Trump name added plenty of value to anything it adorned, Passikoff said. For instance, given the choice between two comparable golf club memberships, buyers were willing to shell out 30% more to join a Trump-branded property. Now that premium has doubled to 61%, according to Brand Keys research.
"That's why the $100,000 membership in Mar-a-Lago is now $200,000," Passikoff said.
The initiation fee at Trump's Palm Beach club was raised to $200,000 in January, double the cost from a year ago. The club's managing director said the hike was in the works before Trump's victory last November.
Even though Trump set up a trust to hold his assets while he runs the country, and gave his two oldest sons control of the Trump Organization, experts who study government ethics point out the he still stands to reap the financial benefits from his brand's ascendance.
Related: Ethics group says Trump D.C. hotel is still a big problem
A clause in his trust agreement allows Trump to take cash payments from his businesses anytime he wants. All he needs is approval from the trustees -- his sons and another Trump Organization official.
"It's like saying I can't have my money at the bank because I can't put my ATM card in the machine," said Norman Eisen, the former ethics lawyer for President Barack Obama. "All he has to do is ask."
And, once Trump leaves office, he can regain control of his businesses simply by dissolving the trust, Eisen said. That's when he recovers full access to the Trump Organization's assets, which are bound to be more valuable than when he took office.
-- CNN's Dan Merica contributed reporting.