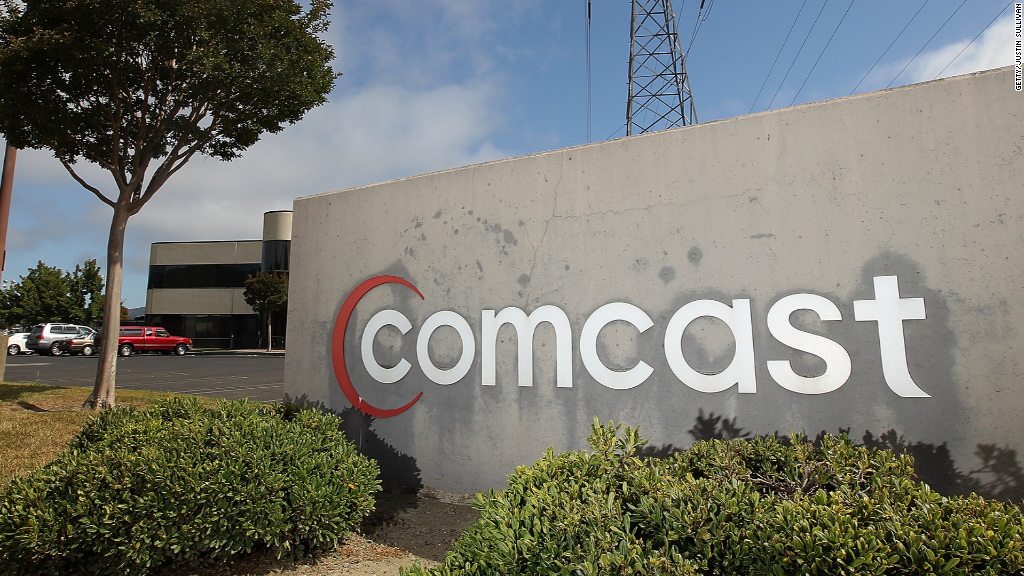 Comcast and Charter, the nation's two largest cable companies, have agreed to work together to enter the ultra-competitive wireless business.
Today, the companies each can buy data allotments in bulk from Verizon and resell them as wireless plans under their own brands. In the future, Comcast (CMCSA) and Charter (CHTR) say they will work on wireless together, including similar reseller agreements or even developing their own wireless technology to sell directly to their customers.
They also will not make deals with currently wireless providers without the agreement and possible cooperation of the other for at least a year.
Each company, which competes with Verizon (VZ) on cable and internet service, has an interest in stemming the tide of cord cutting. One way to do that: get a foothold in the booming world of wireless, which is how many customers are consuming the majority of video and internet.
"By working with the team at Comcast, we can not only speed Charter's entry into the [wireless] marketplace, it will also enable us to provide more competition and drive costs down for consumers at a similar national scale as current wireless operators," said Charter CEO Tom Rutledge.
Related: Verizon loses wireless customers for the first time
Comcast, the nation's largest cable provider which also owns NBC Universal, is planning to launch a Xfinity Mobile offering to its customers in a matter of weeks. This won't change those immediate plans but will allow it to make the offering more efficient and cost effective, said Comcast CEO Brian Roberts.
There has been speculation in published reports that the deal could lead the two companies to eventually make a joint bid for one of the existing wireless providers such as Sprint (S) or T-Mobile (TMUS).