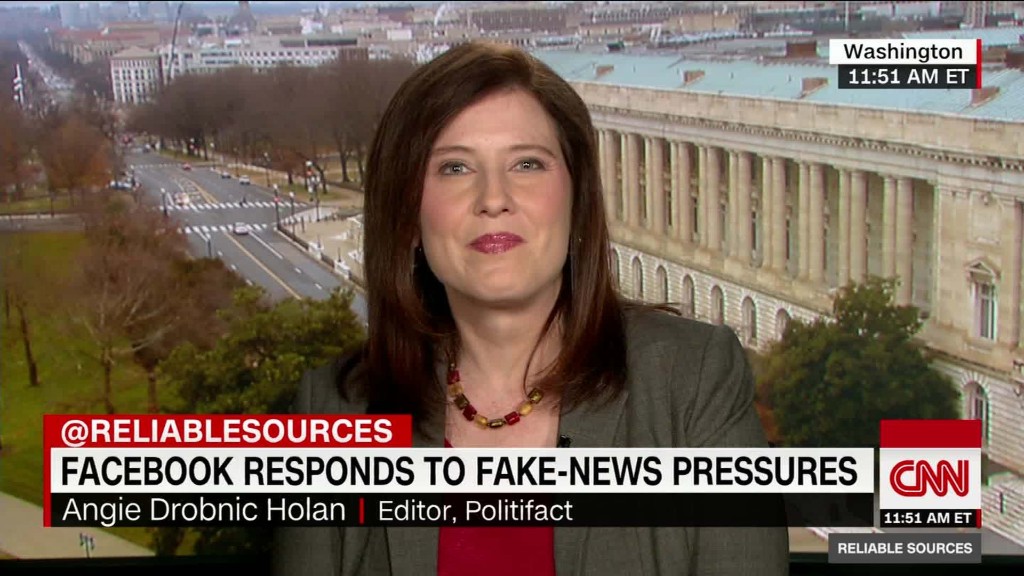 Within minutes of Emmanuel Macron's victory in the French election, a top European official singled out the less obvious loser: fake news.
"Congratulations to French people for choosing Liberty, Equality and Fraternity over tyranny of fake news," Donald Tusk, president of the European Council, wrote on Twitter Sunday.
While Tusk didn't mention Facebook (FB) specifically, the comment was likely music to the company's ears. The French election was seen as the first major trial run for Facebook's efforts to crack down on fake news.
After the U.S. election in November, Facebook was widely criticized for allowing fake news stories to go viral, potentially influencing countless voters. Facebook CEO Mark Zuckerberg initially scoffed at the accusation. Then Facebook spent months trying to prevent the controversy from repeating.
In the lead-up to the French election Facebook targeted 30,000 fake accounts, partnered with newsrooms to debunk false claims and ran full-page ads in French newspapers with a guide for spotting fake news.
Facebook has also applied parts of this strategy to the U.S., Germany and this week in the U.K. This approach appeared to pay off in France, at least at first blush.
NewsWhip -- a company that tracks social media content and helps newsrooms flag fake news stories going viral --looked at the 200 most engaged stories on social media about the two French presidential candidates in the two months before the election. Of those, about 10% were from fake news sites, according to data provided to CNNTech.
By comparison, more than a third of the top 200 stories about the two U.S. presidential candidates were from fake news sites during the two months before the election.
Related: EBay founder commits $100 million to combat 'fake news'
"There have been a couple of prominent stories, but it wasn't as massive a problem as it was for the U.S. election," says Gabriele Boland, an analyst with NewsWhip.
Just because there wasn't a huge viral news hoax like the made-up story of Pope Francis endorsing Donald Trump doesn't mean fake news wasn't pervasive in France.
"There wasn't a knockout blow, but there was a lot of stuff sowing seeds of confusion and distrust," says Claire Wardle, head of research at First Draft News, a nonprofit coalition working to address misinformation online. Facebook became a member of the group in September.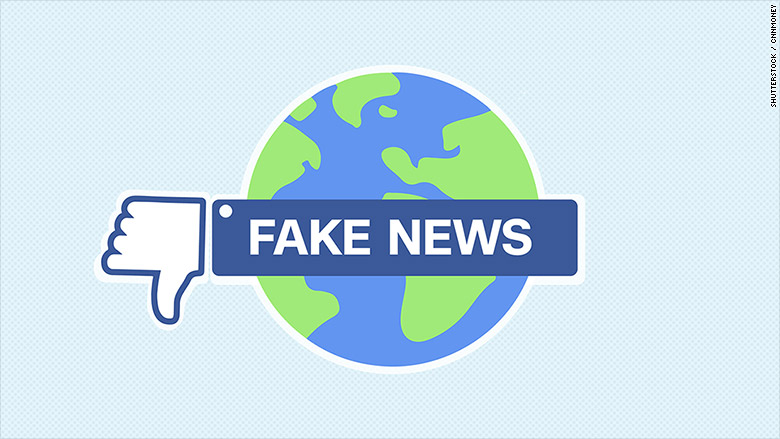 Wardle says there was a "low-level drip feed" of manipulated videos, photos and other "misleading content" on Facebook targeting French voters. In some ways, it's a more insidious problem.
During the U.S. election, teenagers in Macedonia reportedly created more than 100 fake political news websites and promoted them on Facebook, all in order to make money from online advertising.
"Text articles that were built on websites that were registered two weeks ago are actually relatively easy to debunk," Wardle says. "When it comes to a manipulated photo, that's actually much harder tlo do."
Reps for Facebook did not respond to a request for comment.
In a recently published paper, Facebook said it was relying on "new analytical techniques, including machine learning" to target fake accounts. That may include detecting "repeated posting of the same content."
At an event last month, a Facebook exec said "false news has decreased" on the social network.
"I think it's helping a little bit," says Eric Carvin, social media editor at The Associated Press, one of several news organizations to partner with Facebook on fact checking stories after the election. But he says it can be like "whack-a-mole."
The purveyors of fake news, who may push misinformation for political or monetary reasons, can learn to adjust to whatever new restrictions Facebook and other platforms put in place.
Related: Facebook adding 'educational tool' to help users spot fake news
Facebook currently provides fact-checking organizations with a database of news stories that have been flagged by users. Each organization can choose to vet any story it wants. If found to be false, Facebook posts a warning label below the article link.
Eugene Kiely, director of FactCheck.org, one of the groups working with Facebook, says he's seeing "more and more non-political items" on the list as the U.S. moves beyond the election.
Last Thursday, Kiely said the top story on the list claimed that BBC and CNN were "caught staging" chemical attacks in Syria. The second item was headlined: "The plant that everyone has, but nobody knows that it makes cancer cells disintegrate within 48 hours."
To make matters more complicated, Carvin says Facebook's current fact-checking system is only built to debunk "indisputably, fully fake stories." The system may ignore the gray area, like an article with a misleading headline topping an otherwise authentic story.
These articles can also gain traction on Facebook thanks to the filter bubble, the phenomenon where Facebook shows you more and more of what you like, creating a confirmation bias for your worldview.
"Fake news is not a disease itself, it's a symptom of a disease," says David Mikkelson, founder of Snopes, a fact-checking service that works with Facebook. "The much larger issue goes by many names," he adds, including "the filter bubble."
In fact, several fact-checkers admitted they struggled to assess the impact of their work on Facebook because they are likely in their own filter bubbles where fake news is less common.