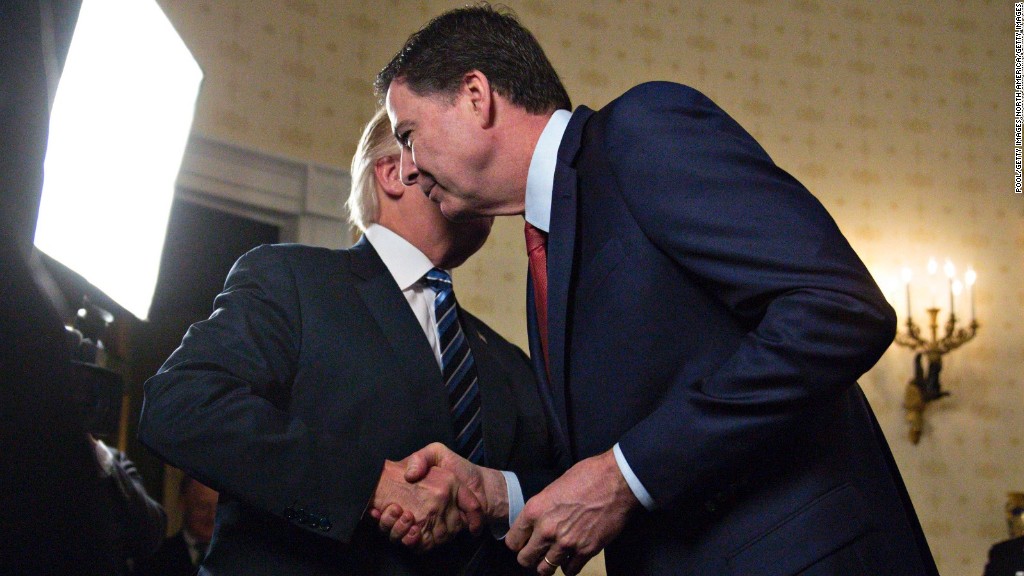 President Donald Trump's allies in conservative media sought to characterize former FBI Director James Comey as a political hack not fit to lead the nation's top law enforcement agency after the president abruptly fired him on Tuesday.
"James Comey ... is a national embarrassment. It's that plain, it's that simple," Fox News host Sean Hannity said during a fiery monologue on his television show Tuesday night. "And frankly, he's very lucky President Trump kept him around this long."
Hannity, who spent much of Wednesday morning tweeting out comments in support of the Comey firing, was far from alone in his animosity toward the former FBI director.
Related: How front pages are playing the Trump-Comey news
Conservative talk radio host Mark Levin called Comey a "drama king" and agreed that Trump was right to fire him. Fox Business Network host Lou Dobbs said he was guilty of "aggravating, petty nasty partisan ignorance." And Fox News legal analyst Judge Andrew Napolitano said Comey "demeaned" the FBI's work and "undermined their integrity."
"It was about time that Justice Department recommended his removal," echoed Laura Ingraham, a talk radio host who was once said to be under consideration for Trump's White House press secretary.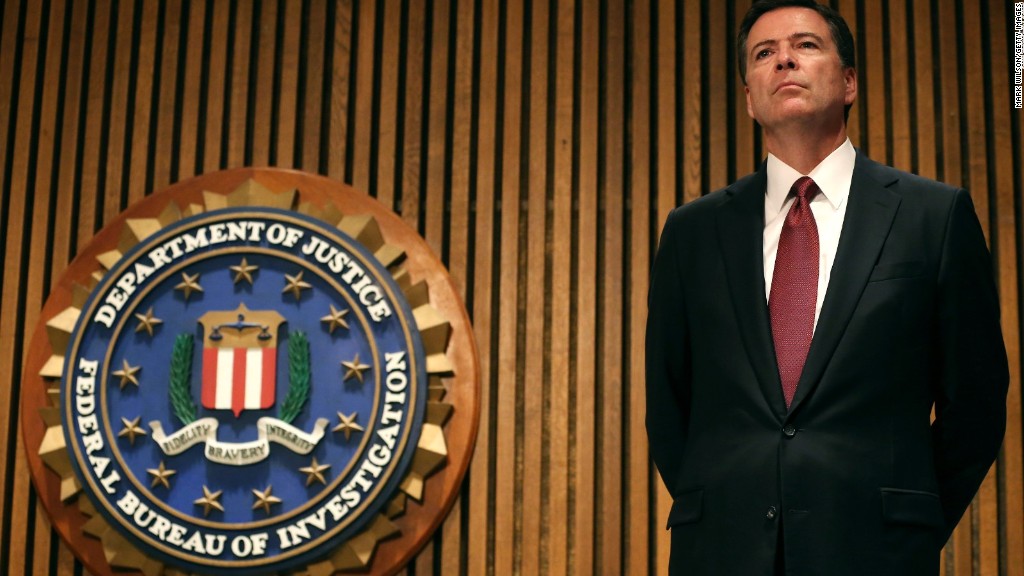 Breitbart, the far-right website previously led by White House chief strategist Steve Bannon, went further. Matthew Boyle, the outlet's Washington editor, contended that the "shocking decision" reflected "the latest in a political outsider's crusade against entrenched Washington."
Boyle, who suggested the firing of Comey was a fulfillment of Trump's promise to "shake up" Washington, wrote that the "unusual move" had just "drawn the usual critics against Trump from the media, Democratic Party and even those inside his own GOP."
Meanwhile, the Fox News website, part of the network's hard news operation, went on the offensive against the left. It attempted to frame Democrats as hypocrites for not supporting Trump's decision after leveling previous criticism against Comey.
"DEMS DO 180 ON COMEY," blared the Fox News homepage's banner headline, "Schumer, others blast Trump for firing FBI boss they once ripped."
Related: Day after Comey firing, Sean Spicer to miss White House briefing
Fox News' website also featured a slew of headlines supportive of Trump's decision, including one highlighting Republican Sen. Chuck Grassley's "suck it up and move on" comments aimed toward members of the media.
Comey was not even safe in the "Never Trump" faction of conservative media. The National Review featured a story by Andrew McCarthy prominently on its website that made the "bipartisan case" against him.
It should come as no surprise that Trump's allies in conservative media flooded the airwaves and web with news and commentary supportive of Trump's decision.
Throughout Trump's first 100 days in office, the conservative news media has been largely loyal to the Republican president. While at times various actors have expressed some disagreement, most members of the conservative news media have, in general, used their platforms to amplify his talking points.