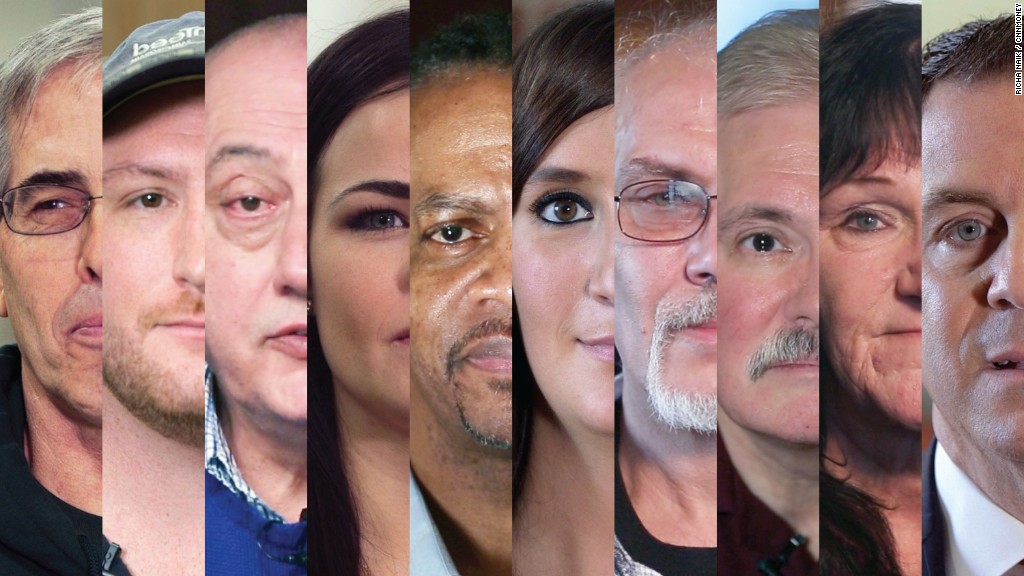 Since taking office, President Trump has taken steps on trade and regulation that have left foreign counterparts jittery. He has sparked fears of protectionist policies and concerns the United States will renege on promises to keep the global financial system safe.
On Friday, his Treasury Secretary, Steven Mnuchin, will be on the world stage for the start of two days of meetings in Bari, Italy, with finance ministers from the G7: The United States and six other major economies -- Canada, Germany, Japan, Britain, France and Italy. The talks come amid a number of geopolitical uncertainties, especially when it comes to trade.
The issue was at the forefront in March, when Mnuchin and leaders of the world's 20 largest economies met in Germany. The tough talks ended in the group deciding to drop longstanding pro-trade language from a joint agreement.
Hoping to bypass another row this week, Italian officials said they would keep trade off the official agenda. Italy is the current president of the G7 and has the power to set the agenda of the finance ministers' meetings.
"On trade, there is no appetite to move forward," Domenico Lombardi a former Italian representative to the International Monetary Fund and now a director at the Center for International Governance Innovation told CNNMoney. "It's unlikely we're going to see any change in the rhetoric of what the Trump administration has signaled so far."
Related: What NAFTA is and why Trump hates it
Already, Trump has yanked the U.S. out of the 12-nation Trans Pacific trade agreement and threatened to pull out of its NAFTA agreement with Canada and Mexico. He's ordered the Commerce Department to investigate whether steel imports pose a national security threat.
The president has also cast doubt over the U.S. commitment to the Paris Agreement on climate change. And he's left European officials anxious over plans to undo financial rules put into place in the wake of the financial crisis.
Analysts say the political strategy this week in Bari will be to persuade Mnuchin and his top aides to preserve the global agenda ahead of the G7 summit later this month in Sicily.
"If they can get the Trump people to sign up to the status quo that would be a considerable victory," Fred Bergsten, a senior fellow at the Peterson Institute for International Economics told CNNMoney.
While trade won't be a major trade discussion during this week's meetings, a senior Treasury official said he "would not be surprised" if the topic came up in Mnuchin's one-on-one conversations with his counterparts.
One such meeting is expected to occur with Canadian Finance Minister Bill Morneau, according to a senior Canadian official.
In April, the Trump administration slapped tariffs on the Canadian lumber industry, prompting Prime Minister Justin Trudeau to say he was considering a ban on exports of U.S. coal through Pacific ports. A senior Canadian finance official said on Monday Morneau would discuss trade and infrastructure financing during his meeting with Mnuchin.
Climate change has been another controversial topic for the group. In April, energy ministers of the G7 nations failed to sign off on a final communique without a firm U.S. agreement to stay in the Paris climate accord.
On Tuesday, White House press secretary Sean Spicer said the president would delay his decision to withdraw from the accord until after the G7 summit in Sicily.
Another possible cause of friction among ministers this week: currency manipulation.
The Trump administration has thus far refrained from labeling China a currency manipulator. But it kept Germany and Japan on a shortlist of key trading partners it will monitor for potential problems in its currency practices.
"The secretary has made clear it's very important for all countries to abide by their exchange rate commitments," said the senior Treasury official. "I think that message is coming through loud and clear."
Related: Trump pulls his punches on China and Germany
Still, ministers are likely to search for common ground with the Trump administration, especially on terror financing. The senior U.S. Treasury official said Monday that the United States would "strongly support" advanced cooperation in dismantling financial networks of terrorist groups, like ISIS.
The official also said the U.S. which is helping to co-lead a cybersecurity working group, aims to lay out a glide path for future work on the issue.
Other issues ministers plan to focus on this week include advancing inclusive growth, lowering inequality, and cracking down on tax avoidance, according to Italian officials. Finance ministers are expected to produce a final agreement following the meeting.