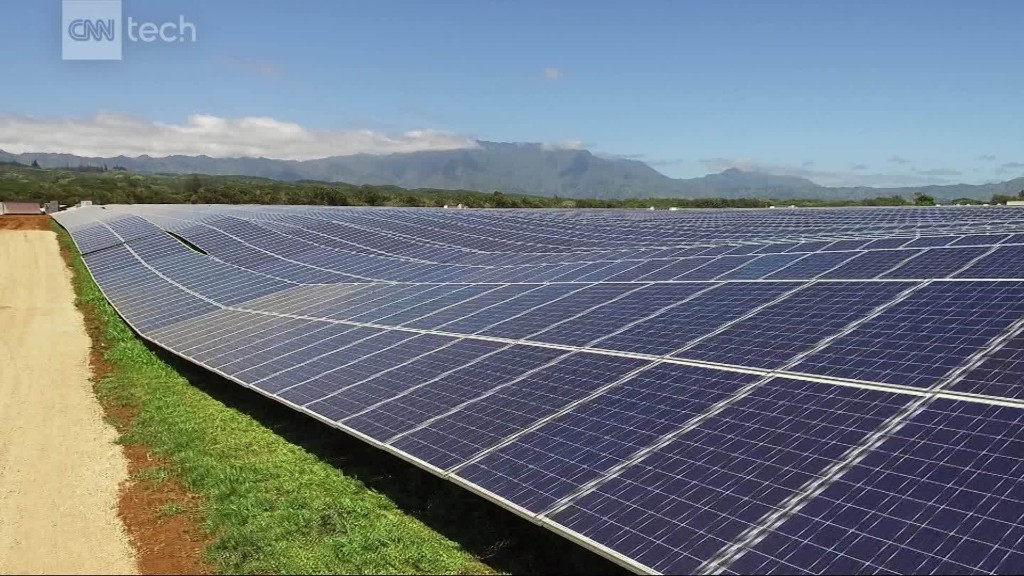 Elon Musk's plan to make every roof beautiful and power generating is underway.
Tesla announced Wednesday that it is accepting $1,000 deposits for its Solar Roof, CEO Musk's vision for elegantly building solar power into homes. It also launched an online calculator so home owners can understand the costs associated with a Solar Roof.
Tesla's Solar Roof is made of shingles that are indistinguishable from traditional roof tiling. All of the shingles on a Tesla Solar Roof look identical, but only some gather energy from the sun. Musk estimated that most houses will need 40% coverage with active solar cells, which helps keep costs down. Customers who are charging one or more electric vehicles will need additional coverage.
Musk described the roof to reporters as a critical step toward a world that runs on sustainable energy. Tesla bought SolarCity last year to create an all-in-one sustainable energy solution for consumers -- offering solar roofs, battery storage and electric cars.
"We want to look around at neighborhoods and see roofs that are beautiful and generate energy from the sun. We want that energy to be stored in Tesla Powerwall or somebody else's version of a Powerwall so you can have a complete system that generates energy at night," Musk said. "That then goes into an electric car, so you have a sustainable transport solution."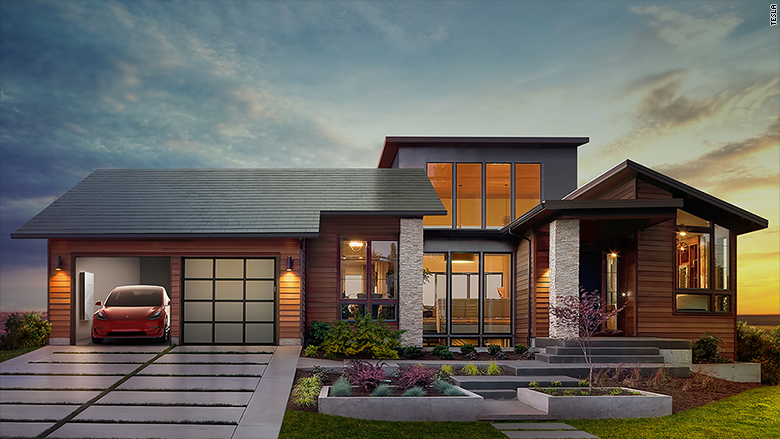 Tesla describes the Solar Roof as the most affordable roof one can buy, all things considered. It estimates that the typical homeowner can expect to pay $21.85 per square foot for a Solar Roof.
Homeowners will need to be prepared to foot a big bill initially. According to Tesla's calculator, some roofs will cost more than $75,000. Tesla expects the costs to pay off over 30 years.
Tesla is guaranteeing its tiles for the lifetime of the house, and is confident after internal tests that compared its shingles to traditional roofing. The power and weatherization warranty last for 30 years.
Previous attempts at solar roofs by others have been unsuccessful and dogged by cost, performance and reliability problems.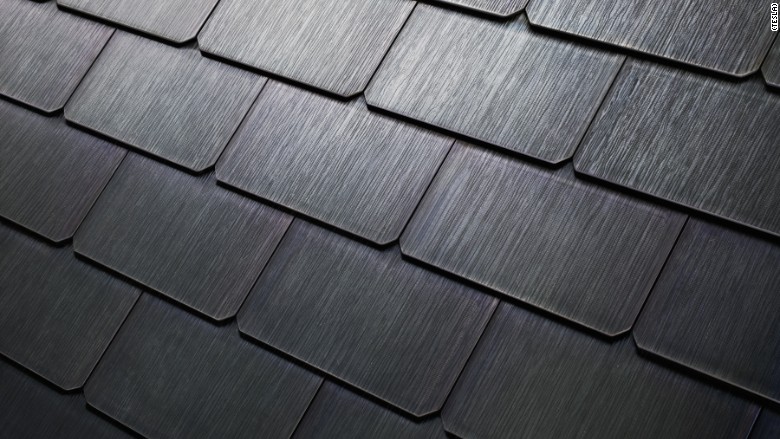 Tesla will be making two Solar Roof designs available this year. Two additional styles will be available in early 2018.
Related: Tesla is killing off the ugly solar panel. But there's no problem.
Musk said he expected initial sales of the roof to be slow. He declined to project sales for this year, but said they'd gather speed and one day grow exponentially.
"It will be very difficult and it will take awhile," Musk said of the path ahead. "There will be some stumbles along the way, obviously. That's the vision for the future we think is the only sensible vision for the future, and the one we're building toward."