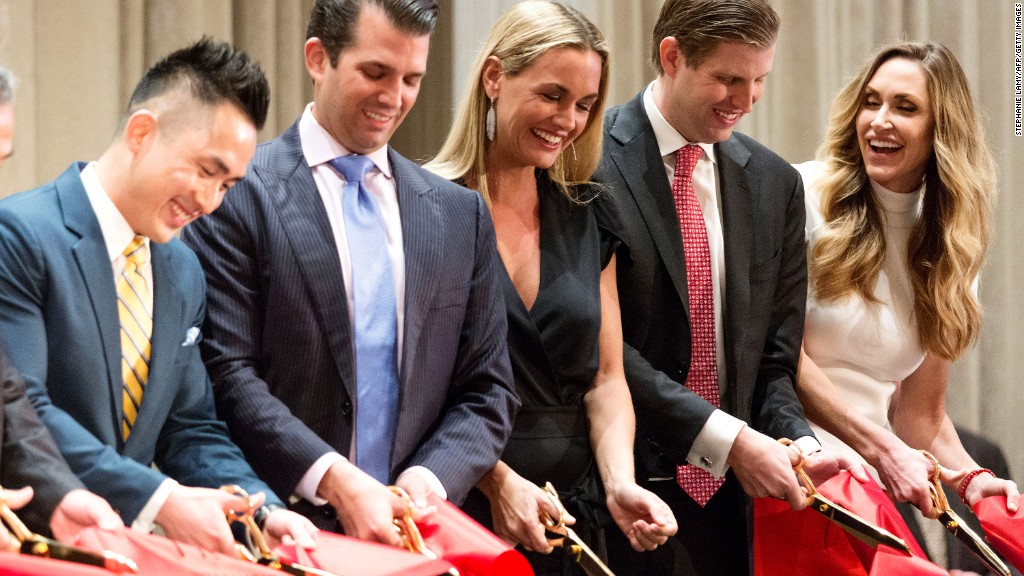 A New York hotel and restaurant owner has joined a lawsuit that accuses President Trump of violating the Constitution by receiving payments from foreign governments through his business empire.
Eric Goode, whose properties include the Bowery Hotel and Waverly Inn, is the latest plaintiff in the suit that claims Trump businesses have an unfair advantage in the hospitality industry, according to a court document filed Wednesday.
Goode and two other plaintiffs argue that they are being hurt because U.S. government workers and foreign dignitaries can redirect their business to restaurants and hotels in which Trump has financial interests.
The lawsuit was originally filed in January by Citizens for Responsibility and Ethics in Washington (CREW), a government watchdog group. It claims Trump is prohibited from accepting anything of value from a foreign government by the Foreign Emoluments Clause.
An emolument is any kind of payment made to a federal official, according to the suit.
Two other plaintiffs, a nonprofit restaurant group and a woman who books events at hotels in Washington, joined the suit last month.
Related: New plaintiffs join suit that claims Trump violates Constitution
The White House didn't immediately respond to a request for comment late Wednesday, outside of office hours.
Critics challenged the legitimacy of CREW's initial lawsuit because a person or organization must typically demonstrate they've been harmed -- a legal status known as "standing." CREW claimed Trump is forcing it to divert time and money from its mission of "serving as a watchdog" to all parts of government.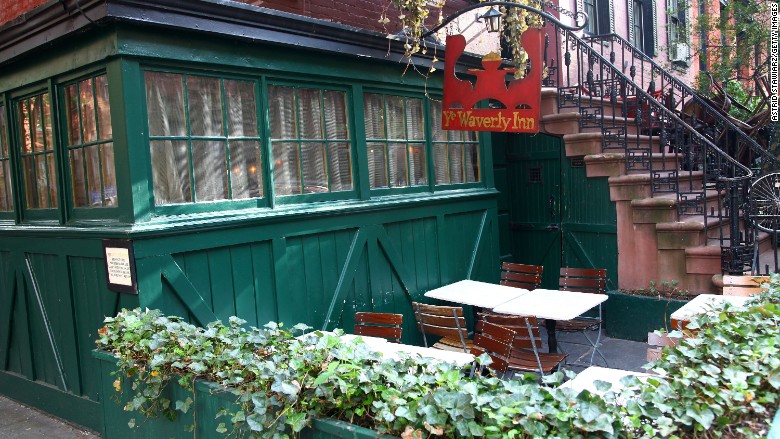 The president is exempt from rules that require executive branch employees to sell business interests that could cause a conflict of interest. Trump has said he is turning over his businesses to his sons and others while he is in office.
Adding plaintiffs doesn't necessarily bolster CREW's standing, but it does draw more attention to the effort. The group has said additional plaintiffs make it harder for the government to sustain an argument that the case should be dismissed.
Related: Ethics group lawsuit says Trump is violating Constitution
Goode's hotels and restaurants in New York compete with ones owned by or otherwise connected to Trump, according to the court document filed Wednesday.
Customers at Goode's businesses "frequently include diplomats and other officials of foreign states, the United States, and various state governments traveling on official business, and thus paying with their government's funds," it said.
One of the plaintiffs who joined the lawsuit last month is Restaurant Opportunities Centers United, a group of 25,000 restaurant workers and restaurants. It claims that Trump creates unfair competition when he receives payments from foreign or domestic entities, resulting in lost business, wages and tips for them.
Related: Restaurant alleges unfair competition in suit against Trump, DC hotel
The other plaintiff who joined the lawsuit last month is Jill Phaneuf, who books events for embassies and politicians at hotels in Washington. The suit says those properties compete with the Trump International Hotel in Washington, in which Trump has an ownership stake.
Phaneuf said her pay is directly tied to a percentage of the gross receipts of the events that she books for the hotels. Without relief from the court, she claimed, her salary takes a hit.
-- Cristina Alesci and Laura Jarrett contributed to this report.