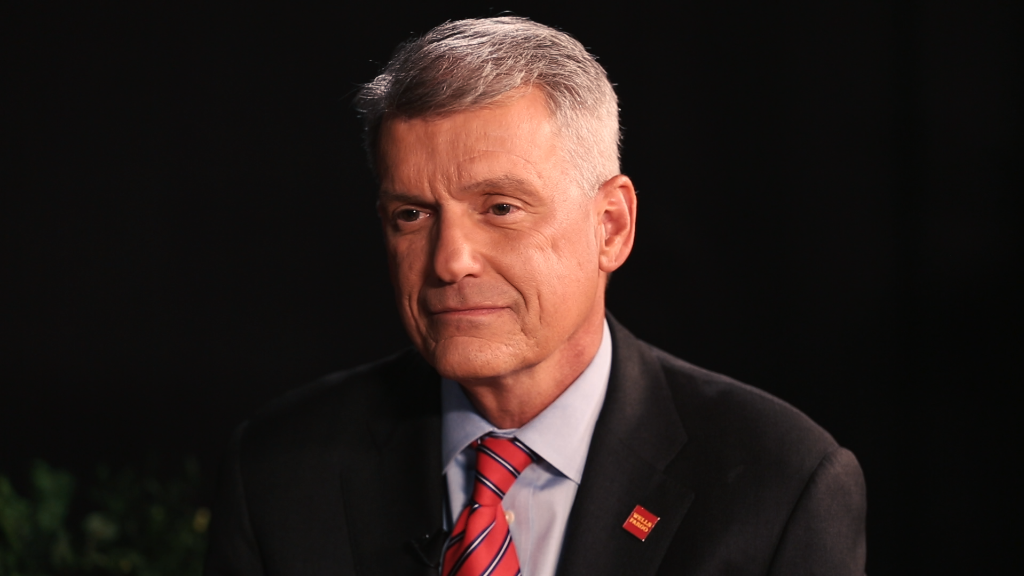 For more than a dozen years, Wells Fargo discriminated against African-Americans and Latinos by intentionally pushing them into higher-cost mortgages, according to a lawsuit filed by the city of Philadelphia.
Wells Fargo's (WFC) "longstanding" discriminatory practices in Philadelphia caused foreclosures to increase and resulted in the loss of vital tax revenue, the lawsuit argues.
The legal action, filed on Monday in the US District Court for the Eastern District of Pennsylvania, was based on an investigation into Wells Fargo's lending history. The analysis found that 23% of Wells Fargo's loans to minority customers in Philadelphia were high-cost or high-risk, compared with 7.6% of loans made to white borrowers.
Philadelphia claims that Wells Fargo violated the Fair Housing Act beginning in 2004 by taking "advantage of minority borrowers to maximize profits."
Former Wells Fargo workers cooperated with the lawsuit by agreeing to serve as confidential witnesses. These ex-employees say Wells Fargo "incentivized" the use of higher-cost loans by pushing more expensive mortgage options like "lender credits" to minorities. This type of mortgage allows Wells Fargo to charge higher interest rates in exchange for paying a borrower's closing costs. The lawsuit said that Wells Fargo would continue charging the higher rates even after those borrowing costs are recovered.
Related: Wells Fargo fails test over 'discriminatory and illegal' practices
"The resources of the city and the lives of Philadelphia's citizens have been negatively affected by Wells Fargo's discriminatory lending practices," Sozi Pedtro Tulante, Philadelphia's city solicitor, said in a statement.
Philadelphia is calling for a court order requiring Wells Fargo halt discriminatory practices and unspecified monetary damages. The lawsuit seeks monetary damages based on the city's loss of property tax revenue linked to unpaid taxes on abandoned properties and the decrease in value of foreclosed properties and those nearby.
"The practices of Wells Fargo disproportionately affected minority borrowers here in Philadelphia," Mayor Jim Kenney said in the statement. "And because many of these loans resulted in foreclosures, all neighborhoods throughout the City suffered the harm."
Related: Guy who fought Wells is angry about GOP attack on CFPB
African-Americans with FICO scores greater than 660 were 2.5 times more likely to receive a high-cost or high-risk loan than white borrowers, according to the lawsuit. Latino borrowers with the same FICO score or higher were 2.1 times more likely to get a high-cost mortgage.
Philadelphia lawyers used the fake account scandal that rocked Wells Fargo to make their point. They argued that the "culture and total breakdown" of internal controls exposed by the scandal also allowed for discriminatory lending practices at Wells Fargo.
Wells Fargo dismissed the new allegations as "unsubstantiated" and said they "do not reflect how we operate in Philadelphia and all of the communities we serve."
The bank noted it has operated in Philadelphia for more than 140 years and promised to "vigorously defend our record as a fair and responsible lender."
However, this isn't the first time the bank has been accused of such practices. Wells Fargo had already agreed to pay $175 million in 2012 to settle US Justice Department charges over discriminatory lending practices during the housing boom. Baltimore and Miami have also accused Wells Fargo of similar tactics.
Related: Wells Fargo fails test over 'discriminatory and illegal' practices
In March, a top federal banking regulator severely downgraded Wells Fargo's community lending rating due to the "egregious nature" of "discriminatory and illegal" credit practices at the bank. The move marked the first time Wells Fargo had anything but an "outstanding" label since results were first disclosed in 1994.
More recently, a number of cities and states have suspended certain business relationships with Wells Fargo amid the fake account scandal and opposition to the bank's role as a lender on the controversial Dakota Access Pipeline.
Just last week, Philadelphia's city council approved a bill calling for dumping Wells Fargo as the city's payroll banker in favor of Citizens Bank. A spokesman said the mayor plans to sign the bill and the decision was based "solely" on the stronger proposal from Citizens Bank.