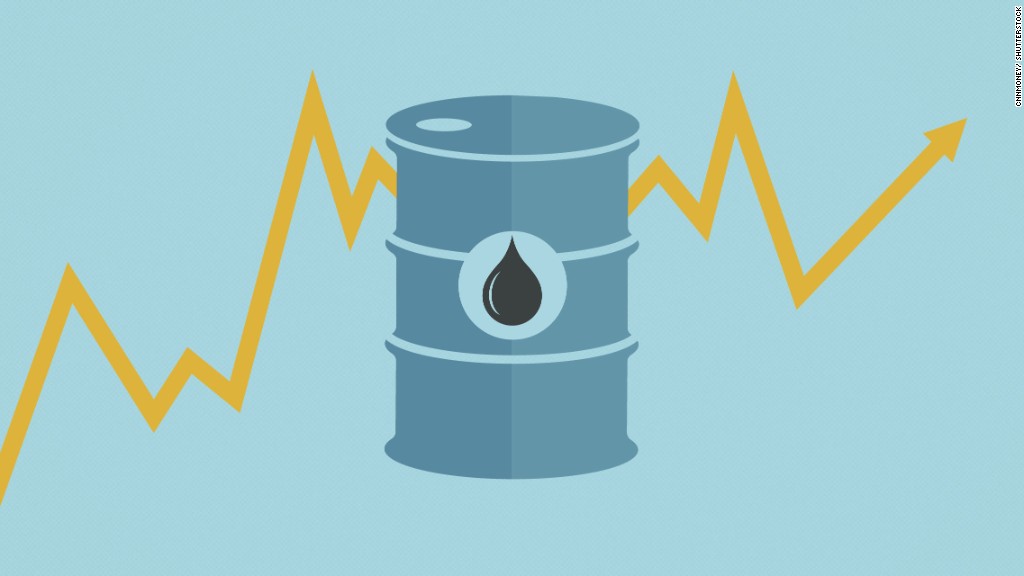 Major oil producers are preparing to extend output cuts until March 2018 in a bid to reduce a global supply glut.
The energy ministers of OPEC kingpin Saudi Arabia and its biggest non-OPEC partner Russia met Monday and agreed to do "whatever it takes to achieve the desired goal of stabilizing the market," Russia's energy ministry said in a statement.
OPEC and some non-OPEC producers agreed in December to cut output by 1.8 million barrels per day for six months to help stabilize oil prices. That deal is due to expire at the end of June.
The Saudi and Russian ministers said they would lobby other producers to achieve "full consensus" on prolonging the policy of supply restraint at a meeting next week, the ministry added.
World oil prices jumped on Monday, with U.S. crude futures trading 3% firmer at more than $49 a barrel.
The supply cut has helped prices recover from a low of $26 a barrel early last year.
Related: OPEC tried to put this US shale oil driller out of business. It 'backfired'
"The production cut did one sure thing to the oil price which is to put a floor under how low it could go, so in that way OPEC and Russia have been successful," said Ali Hamoudi, CEO at Adaa Financial Services in Dubai.
"The fact that they agreed [to cut] until end of the first quarter 2018 is sending the market a strong signal of their determination in tackling the supply glut... I anticipate prices to consolidate above $50 in the coming weeks."
But there's one thing standing in the way of higher prices: U.S. oil production. The number of rigs in operation there has doubled over the past year.
In its monthly report last week, OPEC said that global markets are still suffering from oversupply and it appealed to other producers, including the U.S., to stop pumping so much.