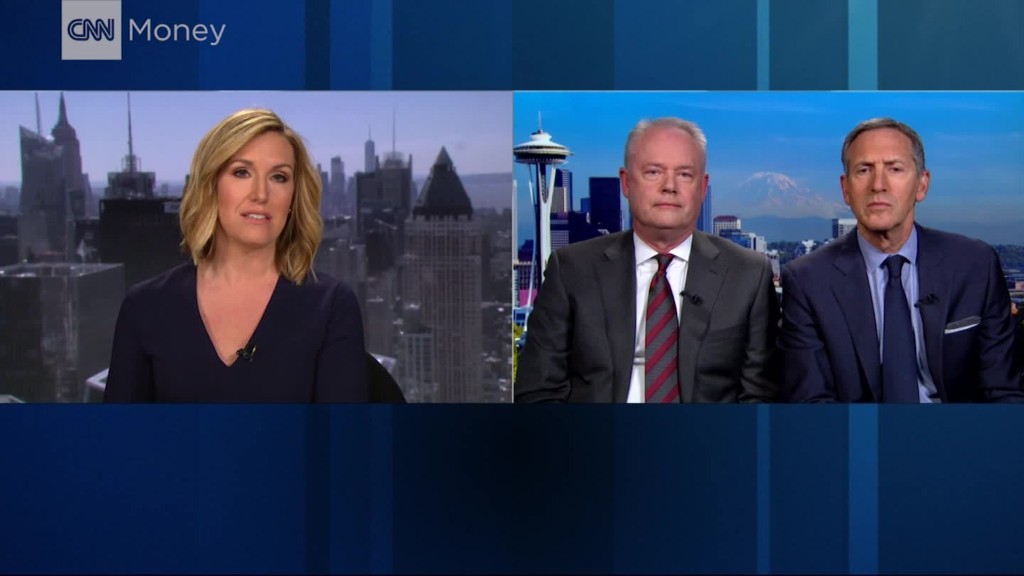 A computer outage crippled some Starbucks stores in the United States and Canada on Tuesday.
The outage happened after the company ran a regular technology update on cash registers overnight.
Starbucks (SBUX) spokesman Reggie Borges said the chain was not compromised by a cyberattack. He said tech updates "can be tricky sometimes."
Related: Starbucks says nearly a third of sales were made digitally last quarter
Starbucks would not say how many of its stores were affected -- only that it was a "limited number." The company confirmed that most locations were back online by the end of the day. There are about 14,500 Starbucks stores in the United States and Canada.
Customers across the United States tweeted about problems.
Some people said baristas were accepting only cash. A television reporter in El Paso, Texas, tweeted a picture of a sign at a Starbucks that said a "national outage" restricted their offerings to hot brewed coffee, iced coffee and tea.
Other customers said baristas were handing out free coffee to make up for the problems. Borges said stopgap measures vary by store.
"There isn't necessarily a hard-and-fast rule that we're doing at this point," Borges said. "We're just trying to do our best to make sure our customers get the best experience possible."