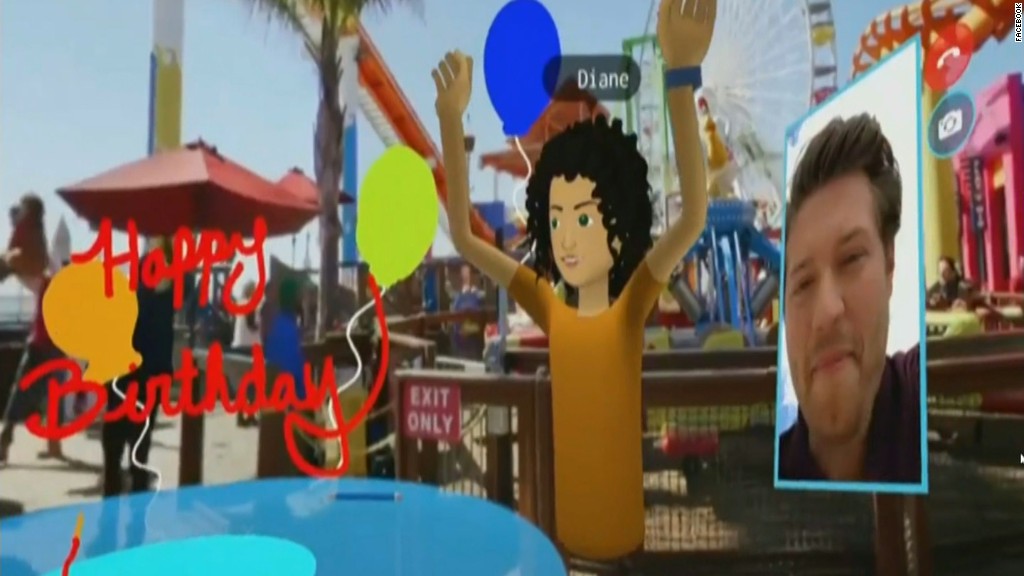 Facebook has found yet another issue with its ad metrics -- and now there's money involved.
Facebook (FB) said Tuesday it is offering refunds after a "bug" caused some advertisers to be billed incorrectly when users clicked on videos in a carousel ad unit.
The error is said to have been limited to those checking Facebook through their smartphone web browser, as opposed to the app. Facebook says the bug only impacted 0.04% of ad impressions.
"Regardless of how many impressions were affected, we take all bugs seriously and apologize for any inconvenience this has caused," the company wrote in a blog post.
A source familiar with the matter said the bug overcharged advertisers a median amount of $10 over the course of a year. It was unclear how many advertisers were affected.
It's just the latest in a growing list of ad measurement mistakes revealed by Facebook since last September. This issue once again threatens to unnerve the advertisers who fuel its core business.
"At this point, they've made so many of these disclosures around so many of their products you have to wonder if there is anything left they can screw up," says Paul Verna, an analyst with eMarketer.
Related: Facebook tops 1.9 billion monthly users
Facebook previously admitted to miscalculating the average time users spend watching videos and the number of completed video views. It has also "over-reported" average time spent on Instant Articles.
After these earlier mistakes, Facebook expanded its partnerships with third-party measurement services to ease advertiser concerns.
"We know that measurement is important to building advertiser trust," Sheryl Sandberg, Facebook's COO, said on an earnings call with analysts in February. "We're going to continue to invest in measurement, including third-party partnerships, in the upcoming year."
So far, the issue doesn't seem to have impacted Facebook's bottom line. Facebook's ad sales, which account for nearly all of its overall revenue, hit $7.85 billion in the most recent quarter. That's up more than 50% from the same period a year earlier.
Verna says that Facebook and Google (GOOGL) -- the two dominant online platforms among advertisers -- have "a lot of leverage here."
"While advertisers don't like to see this kind of thing, they feel if there was value in the platform before the issue came up, there will still be value despite this problem," he says.