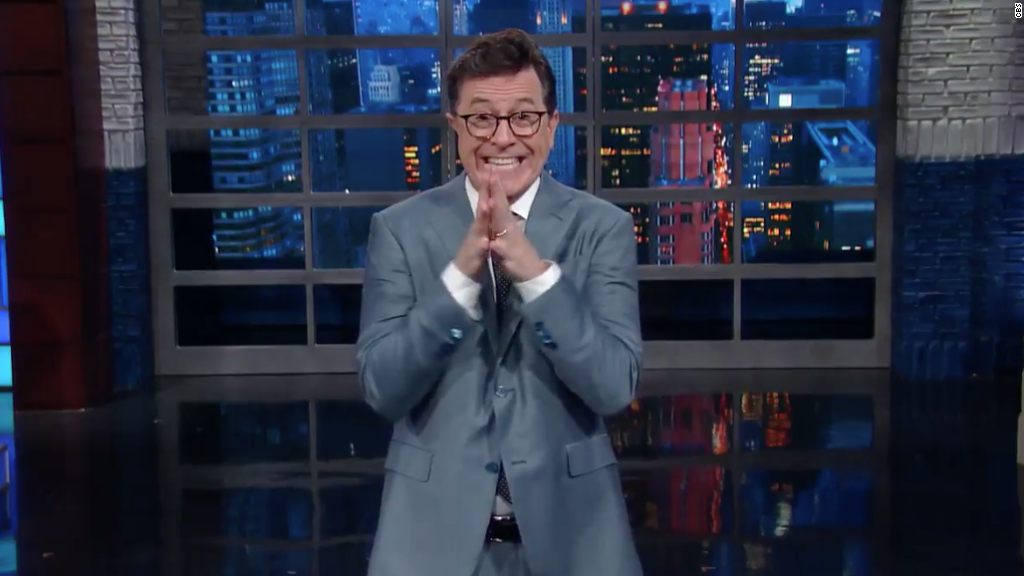 It doesn't have to be late night for Stephen Colbert to take some shots at President Donald Trump.
"The Late Show" host opened CBS' annual presentation to advertisers on Wednesday afternoon with a musical number at New York's Carnegie Hall, and followed it with a monologue that mocked the commander-in-chief.
"It's an honor every night to be on stage talking about that day's Trump scandal. Unfortunately, the hour I spend on stage means I'm often missing the breaking news of tomorrow's Trump scandal," he said. "So by the time a monologue airs I can sound as out of touch about what's going on in the White House as Sean Spicer does."
During the presentation, Colbert joked that the hot new star of 'Criminal Minds' was former FBI chief James Comey. He also referenced the comments that the host made about Trump earlier this month that caused the FCC to review complaints from viewers.
"This administration has been just as strange as I imagined it would be," Colbert said. "At this point, there's really only one word to describe this president and the FCC is asking us not to use it anymore."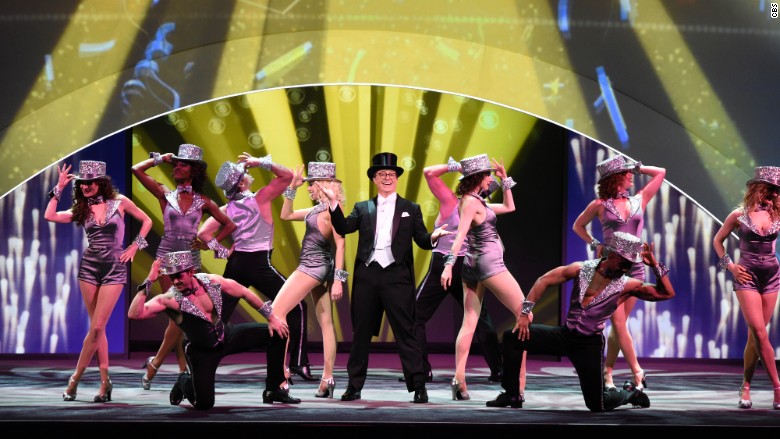 Colbert's comments a few weeks ago also led to a backlash and to Trump calling Colbert "filthy," which the host touched on Wednesday.
"The president recently had some harsh things to say about me. He said my language is not appropriate for 'The Late Show' because kids are watching. Who says only old people watch CBS?!" He said. "Clearly, we're number one in the coveted demo of 6-to-10-year-old insomniacs."
Related: Stephen Colbert responds to Trump's insults: 'I won'
However, Colbert said that the host and president did have something in common.
"We're both TV hosts who spend most of our time talking about Donald Trump," he said. "Of course, unlike Trump, my guests know they're being taped."
Colbert, who has been on a ratings winning streak, even thinks it's okay that Trump isn't a fan of his program.
"I understand that the president doesn't particularly like my show," Colbert said. "But thankfully like his votes on election day, he's in the minority. Because right now 'The Late Show' is number one in late night."