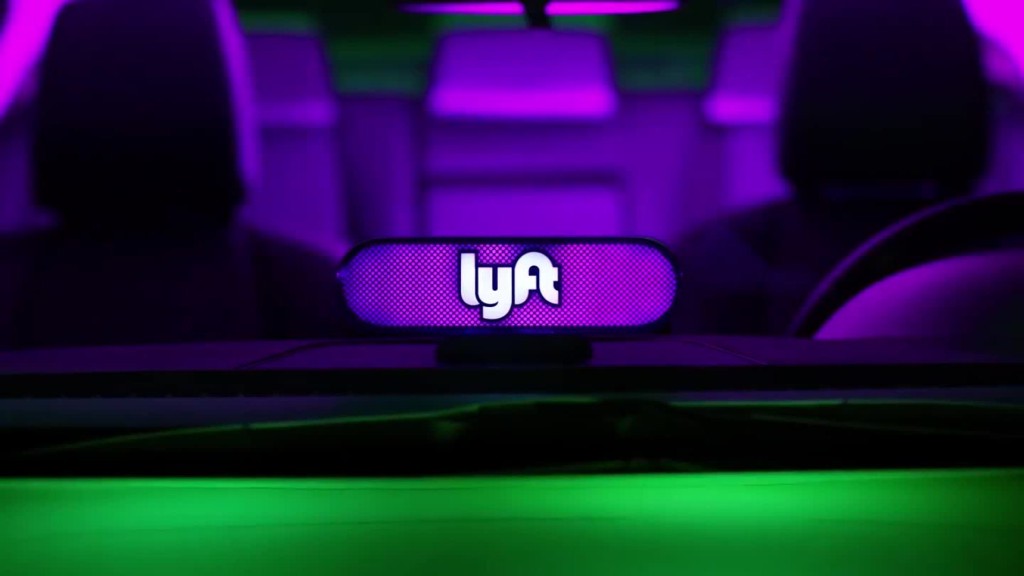 Lyft riders can now earn free airline miles on Delta.
The new partnership announced Wednesday lets Delta SkyMiles members earn free frequent-flyer miles for every Lyft ride they take.
For each dollar spent on a Lyft ride (excluding taxes, tolls and tips), you get one free mile. For a short time, users can also earn bonus miles during their travel for rides to and from airports where Lyft operates.
To get started, sign up for Delta's (DAL) SkyMiles program -- if you don't already have a membership -- and then link your Lyft account. New Lyft users will also receive a $20 ride credit.
Related: Lyft raises $600M amid Uber's crises
All Lyft rides are all eligible to earn miles, whether it's a shared Lyft Line or Premier car.
Lyft is the exclusive rideshare partner for Delta, but this isn't the first time the airline has partnered with a startup. Last November, Delta teamed up with short-term rental platform Airbnb to offer SkyMiles members the ability to earn miles when they're an Airbnb host or guest.
And the major ridesharing players have been busy partnering with big brands to attract riders. Lyft has also partnered with the Starbucks (SBUX) Rewards loyalty program to offer free coffee and gift cards and with Budweiser to fight drunk driving.
Meanwhile rival Uber has partnered with companies such as American Airlines (AAL), PayPal (PYPL), American Express (AXP) and Starwood Hotels.
Last month, Lyft announced a fresh $600 million from investors. The new funding lifts Lyft's valuation to $7.5 billion -- which is still much lower than Uber's estimated $68 billion worth. The recent funding round comes at a time when Uber's ethics and company culture are under fire. And on Sunday, Lyft and Waymo (a subsidiary of Google (GOOG) parent company Alphabet) said they're working together to launch self-driving car pilots.