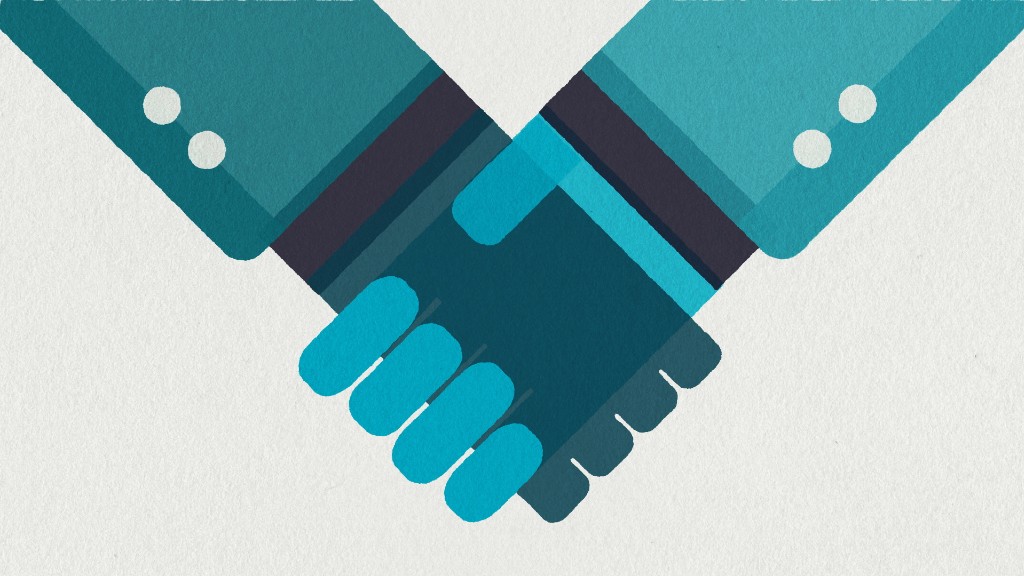 President Trump gave formal notice Thursday he will renegotiate NAFTA, the free trade deal between the US, Canada and Mexico.
Administration officials sent a letter to Congress that triggers a 90-day consultation period among the administration, Congress and business.
This means negotiations can begin at the earliest in August. This is the first step toward reshaping a trade deal that became law in 1994 and changed the face of trade in North America.
Trump has labeled NAFTA the worst trade deal in history. NAFTA took on a starring role during the election campaign last year, with Trump promising voters to either throw it out or renegotiate a deal he claims sent millions of US manufacturing jobs to Mexico.
Related: Mexico: We'll talk NAFTA but don't dare use tariffs
"Since the signing of NAFTA, we have seen our manufacturing industry decimated, factories shuttered, and countless workers left jobless. President Trump is going to change that," Commerce Secretary Wilbur Ross said in a statement Thursday.
Nonpartisan congressional research concluded in 2015 that NAFTA had not caused an exodus of jobs, nor was it a major job creator.
According to the US Chamber of Commerce, 14 million US jobs depend on trade with Canada and Mexico. Exports and imports between the three countries have boomed since NAFTA became law in 1994.
Mexican officials welcomed the Trump administration's announcement Thursday. However, their tone on NAFTA was a little different.
"The trilateral agreement has been an immense benefit for all parties," Mexico's economic ministry said in a statement. "Mexico reaffirms its willingness to update NAFTA."
Mexico's Foreign Secretary Luis Videgaray Caso said in a press conference held at the US State Department that Mexico is prepared to "make it better."
Canada expressed support for NAFTA and said it is already prepared to negotiate.
"NAFTA's track record is one of economic growth and middle-class job creation," Canada's minister of foreign affairs, Chrystia Freeland, said in a statement.
US lawmakers echoed a similar sentiment, expressing a desire to update NAFTA while recognizing its benefits.
"There is no question that NAFTA has been tremendously successful for American workers, farmers, and businesses," Kevin Brady, a Republican congressman from Texas, said in a statement. Brady leads the House Ways and Means Committee which will play a big role during negotiations.
Related: Senate confirms Trump's top NAFTA negotiator
Trump officials haven't yet been specific about what they want to change in the deal.
A major hurdle was cleared last week when the Senate confirmed Trump's top negotiator, Robert Lighthizer.
Trump's decision to start the 90-day period comes a few weeks after he threatened to pull out of NAFTA. Early in his presidency he also threatened to use a 20% tariff against Mexican imports.
Negotiations will enter a very sensitive environment. Trump slapped a 20% tariff on Canadian lumber in April and Mexican officials have repeatedly warned him not to use tariffs, saying they would hit the US with tariffs too.
The time line to get a deal done is narrow too. Trade negotiations often take years. But Mexico has presidential elections in July 2018 and President Enrique Pena Nieto can't run due to term limits. There's no guarantee its next president will cooperate with Trump on NAFTA given his anti-Mexico rhetoric.
US congressional mid-term elections in the fall of 2018 may also weigh on the Trump administration to make progress.
"It is in everyone's interest that this issue be resolved quickly, cleanly and in a matter that leaves everyone on all sides of the borders happy," says former congressman Phil English, now an adviser at the law firm Arent Fox.