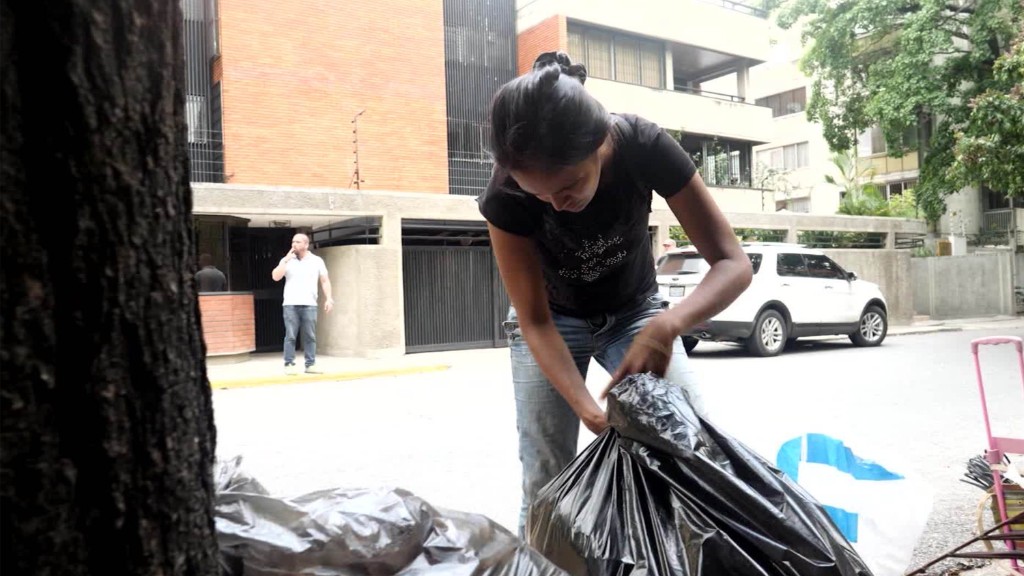 The Treasury Department on Thursday froze U.S. assets of eight members of Venezuela's Supreme Court of Justice and barred American citizens from engaging in any financial transactions with them.
The agency said the justices were responsible for a number of rulings in the past year that have usurped the authority of Venezuela's democratically-elected legislature, the National Assembly.
"The Venezuelan people are suffering from a collapsing economy brought about by their government's mismanagement and corruption," Treasury Secretary Steven Mnuchin said. "Members of the country's Supreme Court of Justice have exacerbated the situation by consistently interfering with the legislative branch's authority."
Administration officials declined to comment on the value of any U.S. assets that would be blocked.
Related: As Venezuelans starve, president's stepsons skydive
The Trump administration sanctions against the justices comes after the Venezuelan Supreme Court tried to suspend the legislative authority of the opposition-led National Assembly in March.
The move sparked widespread protests in Venezuela and condemnation from across the world. President Nicolas Maduro quickly urged the court, stacked with his supporters, to reverse its decision, which it did.
Still, violent protests have continued, resulting in over 40 deaths. Demonstrators have been met by oppressive police tactics, including one incident of a tank rolling over a protester.
Maduro stacked the Supreme Court in December 2015 after the opposition party, Democratic Unity, won a majority of seats in the National Assembly. Opposition leaders said they would immediately call for his impeachment.
But before they took office, Maduro and the lame-duck lawmakers at the time nominated and appointed 13 new judges loyal to Maduro to ensure any new legislation would be cut down by the Supreme Court.
Related: Venezuelans are losing weight amid food shortages
The sanctions are just the latest action by the Trump administration against Maduro.
In January, Treasury hit Venezuela's vice president, Tareck El Aissami, with sanctions, accusing him of drug trafficking.
Then in February Trump tweeted a photo of himself and Lilian Tintori, the wife of Maduro's political opponent, Leopoldo Lopez, who has been in jail since 2014. Trump said Maduro should free Lopez immediately.
Citgo, a subsidiary of Venezuela's state-run oil company, donated $500,000 to Trump's inauguration committee. However, the move doesn't appear to have led to a significant change in Trump's stance towards Venezuela.
"What's happening is really a disgrace to humanity," Trump said Thursday at the White House. "It's been unbelievably poorly run for a long period of time. hopefully that will change."
Venezuelans are suffering through a massive economic crisis largely caused by Maduro's government. Food and medical shortages have spread across the country, causing Venezuelans to lose weight.
Unemployment is expected to rise to 25% this year while inflation could skyrocket over 700%, according to the IMF's forecast.