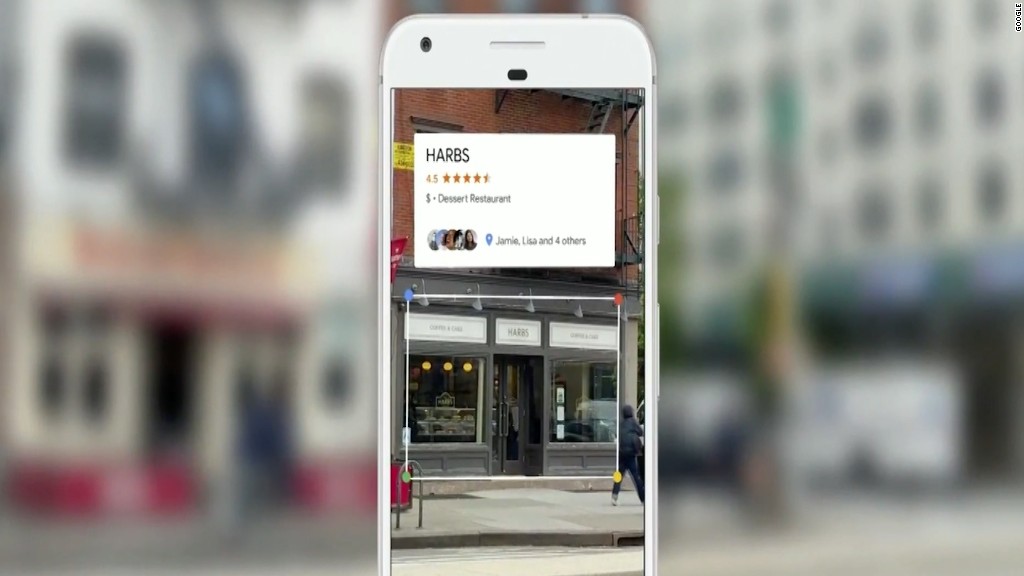 Virtual reality can be lonely.
For all of the overwrought promises about the futuristic technology connecting people, it's a pretty isolating experience. The hardware shuts out any view or sound of people physically near you, not many people own headsets yet, and interactions inside virtual settings are still limited.
Google (GOOG) is working on new features that could fix some of that. Unfortunately, it might involve hanging out in the VR version of a YouTube comments section.
The company announced the next steps for its virtual and augmented reality technology on Thursday at its annual I/O developers conference in Mountain View, California.
Google is releasing a major update to its virtual reality platform, Daydream. It's the software that will run on its own Daydream View goggles as well as the standalone headsets that third parties like Lenovo are creating later this year. Google also makes the Daydream View, a low-tech VR headset that uses a smartphone.
Related: Google is still trying to kill the Echo and Siri
In the new version of Daydream, called Euphrates, you can broadcast what you see in virtual reality to a regular TV over a Chromecast. That way any friends or family members hanging out in your home can see what you see. The popularity of services like Twitch, which live streams other people playing video games, has shown there's a demand for this type of sharing.
If no one's nearby, you can take a screenshot or record a video of what you see, like a level of a VR game. Post them on social media or share directly over text or email.
If you've alienated all your local friends by making them watch you play video games, there's a new option for hanging out with other VR users. YouTube is working on an update to its VR app that will let people watch the same videos together in virtual "shared rooms."
The feature will allow a limited number of people to view the same 360-degree videos simultaneously while speaking to each other over voice chat. You can also see what videos other people are watching and jump in. The rooms are public, so your customizable avatar is interacting with everyone else using the YouTube VR app. That makes it more like a spoken, virtual version of a YouTube comments section than a closed social app like Facebook's (FB) Spaces. Google does plan to include safety features such as the ability to leave a group or block someone at anytime.
Google is also bringing other staples of the old fashioned 2D internet into VR. It's adding support for its Chrome web browser, so you can browse websites.
All the new features are coming later this year.