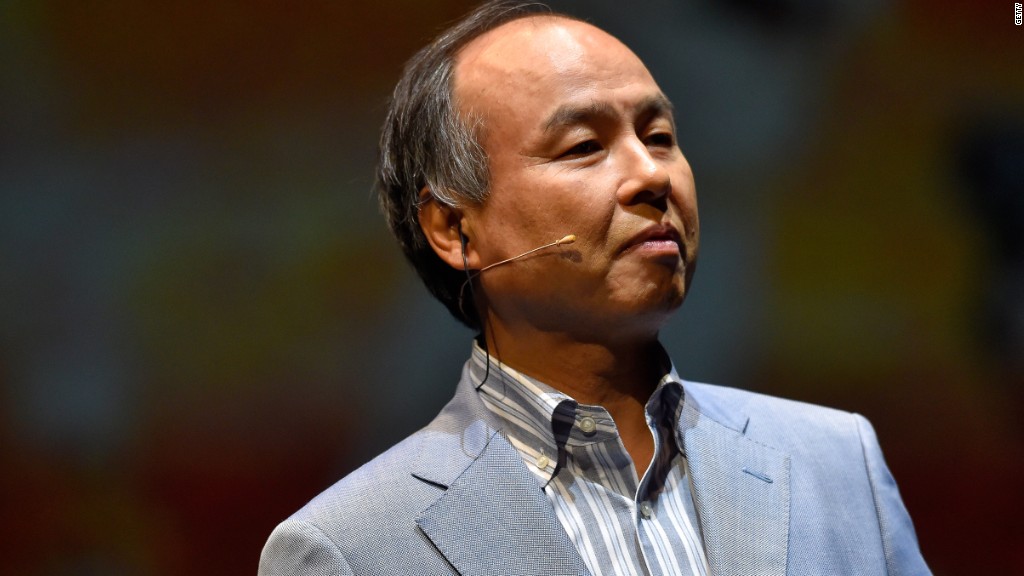 A huge tech fund backed by Saudi Arabia and Japan's SoftBank is nearing its target of raising $100 billion.
Investors have now committed $93 billion to the SoftBank Vision Fund, and the rest of the money should be raised in the next six months, the fund said in a statement.
It will focus on investments of more than $100 million in technology businesses of the future.
"Technology has the potential to address the biggest challenges and risks facing humanity today," SoftBank (SFTBF) CEO Masayoshi Son said in the statement. "The businesses working to solve these problems will require patient long-term capital and visionary strategic investment partners with the resources to nurture their success."
Saudi Arabia is the biggest investor, having previously committed $45 billion from its public investment fund. The kingdom hopes its participation will help drive the diversification of its economy away from oil.
SoftBank is pitching in $28 billion while United Arab Emirates' sovereign wealth fund Mubadala has pledged $15 billion, and Apple (AAPL) $1 billion. Other investors already committed include Qualcomm (QCOM), Taiwan's Foxconn and Sharp (SHCAY) of Japan.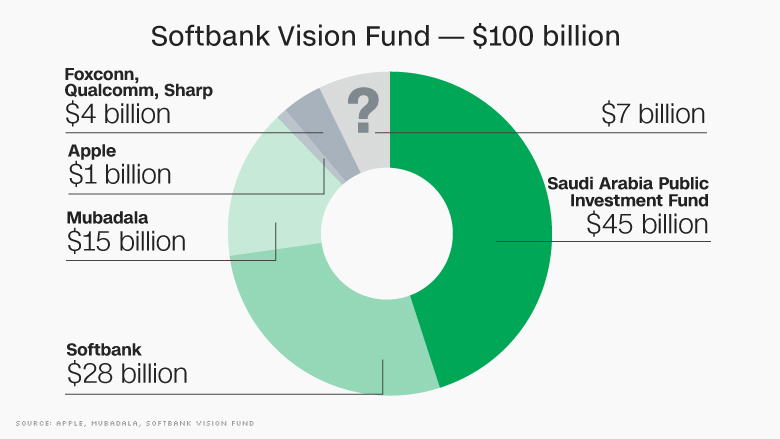 Related: The 'crazy' Japanese billionaire who met Donald Trump has a 300-year plan
The fund said it will have the right to acquire certain investments already acquired by the SoftBank Group, including 25% of its holding in ARM Holdings, and stakes in Guardant Health, Intelsat (I), NVIDIA (NVDA), OneWeb and SoFi.
It said it expected to invest in artificial intelligence, robotics and mobile applications, among other sectors.
The fund was first announced in October by Son, the billionaire founder and CEO of SoftBank, and Saudi deputy Crown Prince Mohammed Bin Salman, who is overhauling the kingdom's economy.
Related: Saudi Arabia invests $3.5 billion in Uber
It gained greater attention, however, when Son met U.S. President Donald Trump and pledged to invest $50 billion in the U.S. with the goal of creating 50,000 new jobs.
Son later told the Wall Street Journal the $50 billion investment would come from the Vision Fund.
The fund's announcement came as Trump visited Saudi Arabia at the start of his first overseas trip as president.