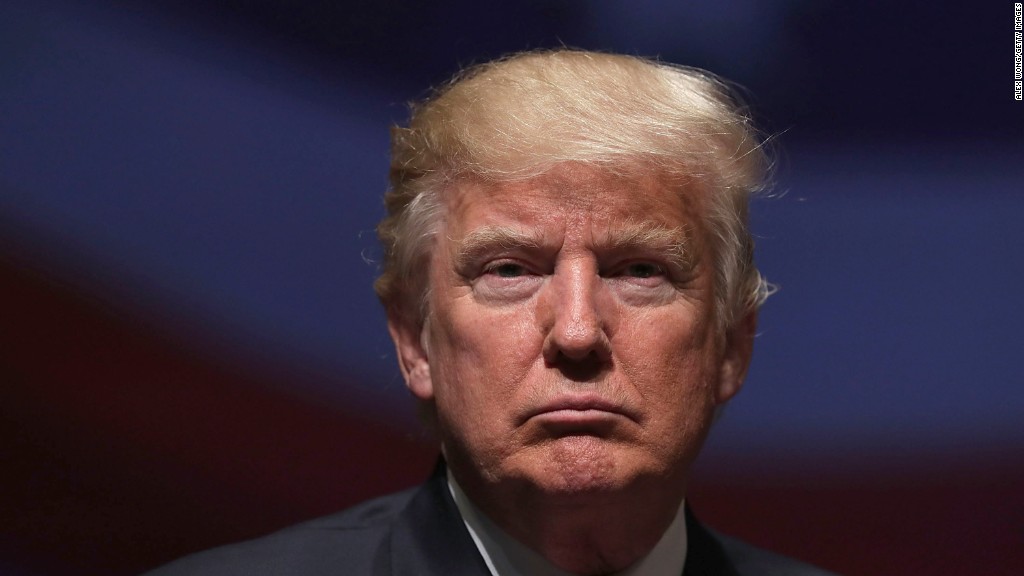 With the Trump budget about to drop, business leaders have a message for Secretary of State Rex Tillerson: State Department funding equals jobs.
A letter sent to Tillerson on Monday that signed by 225 executives argues that a robust budget for the State Department and U.S. development agencies helps American companies who do business abroad and supports jobs back home. Companies that signed on to the letter include Walmart (WMT), Pfizer (PFE), Coca-Cola (KO), DuPont, Mars, Procter & Gamble (PG) and Nike (NKE).
"With 95 percent of the world's consumers outside the United States and many of the fastest growing economies in the developing world, now is the time to double down on America's global economic leadership," the letter reads.
The Trump administration will reveal its full budget for fiscal 2018 on Tuesday. In a "skinny" budget unveiled in March, the State Department saw its funds slashed 28.7%.
Related: Trump budget: $800 million in Medicaid cuts
The letter puts America's diplomatic interests in starkly corporate terms. It's a clear effort to appeal to a secretary of state who was a career oil executive, as well as to an "America First" president who has made domestic job creation his cornerstone issue.
It makes the case that foreign engagement is as much about opening up new markets as it is about promoting democratic institutions.
"Our embassies and consulates around the world are essential partners for American businesses to ensure we can compete on a level playing field," the letter says.
Foreign aid, meanwhile, will help the U.S. tamp down its trade deficit.
"Eleven of America's top fifteen export markets are in countries that have been recipients of U.S. foreign assistance," it reads.
The overture also notes that "economic freedom, prosperity, and entrepreneurship" can mitigate the spread of "violent extremism."
Related: America's safety net is at risk from Trump's budget ax
The Trump administration's proposed State Department cuts were met with bipartisan backlash shortly after they were announced. A corps of retired military generals has been making the rounds on Capitol Hill, asking lawmakers to preserve funding for diplomacy.
The initial proposal reduces funding for the World Bank, the United Nations and climate change programs. It also calls for "reorganization and consolidation" within the department.
Several State Department officials have also told CNN that Tillerson is considering trimming between 2,300 and 2,500 employees.