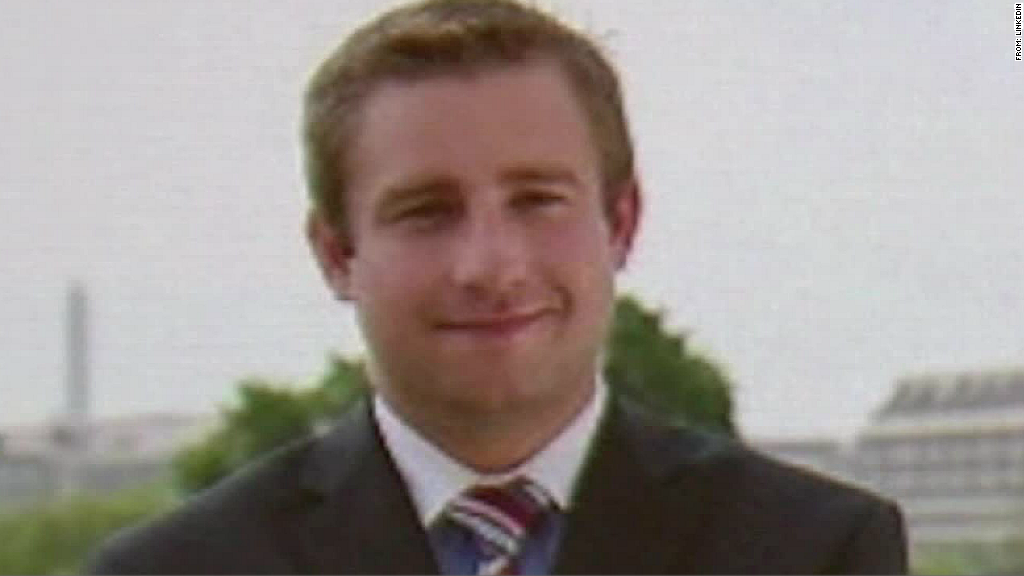 Fox News on Tuesday removed from its site an inaccurate story that peddled a conspiracy theory about the murder of Democratic National Committee staffer Seth Rich. The story had remained online for almost a week after CNN pointed out basic problems with its assertions.
"On May 16, a story was posted on the Fox News website on the investigation into the 2016 murder of DNC Staffer Seth Rich," a statement on the Fox News website said. "The article was not initially subjected to the high degree of editorial scrutiny we require for all our reporting. Upon appropriate review, the article was found not to meet those standards and has since been removed."
"We will continue to investigate this story and will provide updates as warranted," the statement added.
It was not immediately clear if the reporter or editor responsible for the story were facing any disciplinary action and a Fox News spokesperson was not immediately available for comment.
Related: Seth Rich's brother pleads with Hannity to stop spreading conspiracy theory
Brad Bauman, spokesman for the Rich family, told CNN the family was grateful for the retraction.
"The family would like to thank Fox News for their retraction on a story that has caused deep pain and anguish to the family and has done harm to Seth Rich's legacy," he said. "We are hopeful that in the future Fox News will work with the family to ensure the highest degree of professionalism and scrutiny is followed so that only accurate facts are reported serving this case."
Rich was shot to death last July in the streets of Washington, DC. The Metropolitan Police Department continues to investigate the murder and police say there is evidence to suggest Rich was the victim of a botched robbery.
Related: Seth Rich and the myth behind the unsolved murder case
But for months, right-wing media outlets have floated unproven theories that Rich was the person who provided Wikileaks with thousands of internal DNC emails, and suggested his death was retribution for the supposed leak. No real evidence has been provided to support such claims.
Last week, both Fox News and a Fox affiliate in Washington, WTTG-TV, published and aired reports, sourced to private investigator Rod Wheeler, that said evidence showed Rich had been in contact with Wikileaks before his death. Wheeler later told CNN he had no such evidence and that he had only heard of some information attributed to him in a FoxNews.com story from a Fox News reporter with whom he spoke.
Related: Fox News staffers 'disgusted' at network's promotion of Seth Rich conspiracy theory
The FoxNews.com story on the case also cited a "federal source" who said the FBI had conducted a forensic analysis of Rich's computer and discovered thousands of emails with Wikileaks. But a law enforcement official told CNN that the FBI never had possession of Rich's laptop and did not conduct a forensic analysis of its contents.
For six days, Fox News allowed the story to remain up on its website as network personalities like Sean Hannity promoted it on their platforms. Refet Kaplan, managing director of Fox News digital, would only say on Friday that the outlet would "track developments in the story and will update further when the situation warrants."
Earlier Tuesday, Seth Rich's brother Aaron sent a letter to the executive producer of Sean Hannity's Fox News show pleading with him to find "decency and kindness" in his heart and stop spreading an unproven conspiracy theory about the unsolved murder.
Related: Story on DNC staffer's murder dominated conservative media -- hours later it fell apart
Soon after, Fox News pulled the story from its website. Hannity, however, continued to peddle the discredited conspiracy theory on his Twitter account.
But on his TV show later Tuesday, Hannity said he had spoken with Rich's brother and made the decision to not discuss the issue further for now out of respect for the family's wishes.
"Please do not interpret what I'm saying tonight to mean anything. Don't read into this," Hannity said. "I promise you I am not going to stop doing my job. To the extent of my ability, I am not going to stop finding the truth. ... At the proper time we should continue and talk a lot more."
Hannity went on to say he serves "at the pleasure of the Fox News Channel and I am here to do my job every night. I am under contract, as long as they seem to want me."
The Rich family thanked Hannity in a statement for "respecting their wishes by not giving a venue to conspiracy theorists which would only prolong the pain and anguish they have felt over the past week, and many months since Seth's murder."