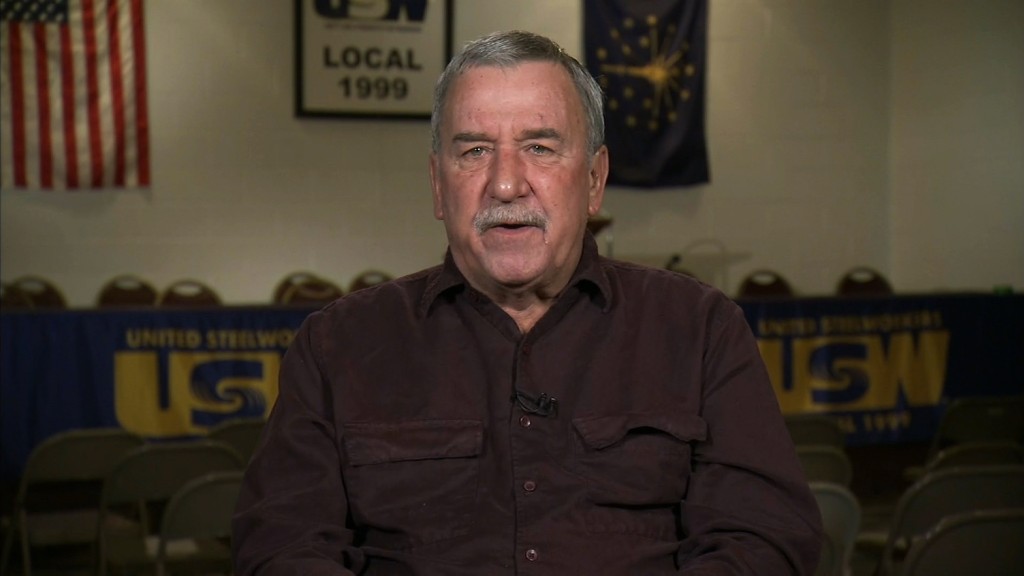 Donald Trump may have convinced Carrier not to move its Indianapolis furnace plant to Mexico. But the company is still shipping about 300 of its jobs to Mexico right before Christmas.
In a formal notice to the state of Indiana, the company detailed its plans to eliminate 338 jobs at the plant on July 20, four supervisor jobs in October and a final 290 jobs on Dec. 22.
The job cuts are not a surprise. Even back when the company announced it would keep the furnace plant open, it disclosed plans to move some of the work there making fan coils to Mexico to take advantage of the lower labor costs.
Related: Merry Christmas - You're fired!
Trump claimed during a Dec. 1 visit to the plant that Carrier had agreed to keep 1,100 jobs at the plant. But the real number was 800. To get to that 1,100 number, Trump and Carrier were counting 300 engineering and administrative positions that were never expected to be moved to Mexico.
And Greg Hayes, CEO of Carrier's corporate parent, United Technologies (UTX), has said that automation will ultimately replace some of those 800 jobs that were saved last year.
Related: Layoffs begin at Rexnord plant, down the road from Carrier in Indiana
"We're going to...automate to drive the cost down so that we can continue to be competitive," he said on an interview on CNBC in December. "Is it as cheap as moving to Mexico with lower cost labor? No. But we will make that plant competitive just because we'll make the capital investments there. But what that ultimately means is there will be fewer jobs."
The company has yet to start installing the automation, said Chuck Jones, the president of the United Steelworkers union local which represents the workers at the plant. He expects that will happen early next year after part of the plant is closed down.
"We know there will be a reduction in jobs. How many, who knows?" Jones said.
Carrier spokespeople did not have an immediate comment on its filing with the state.