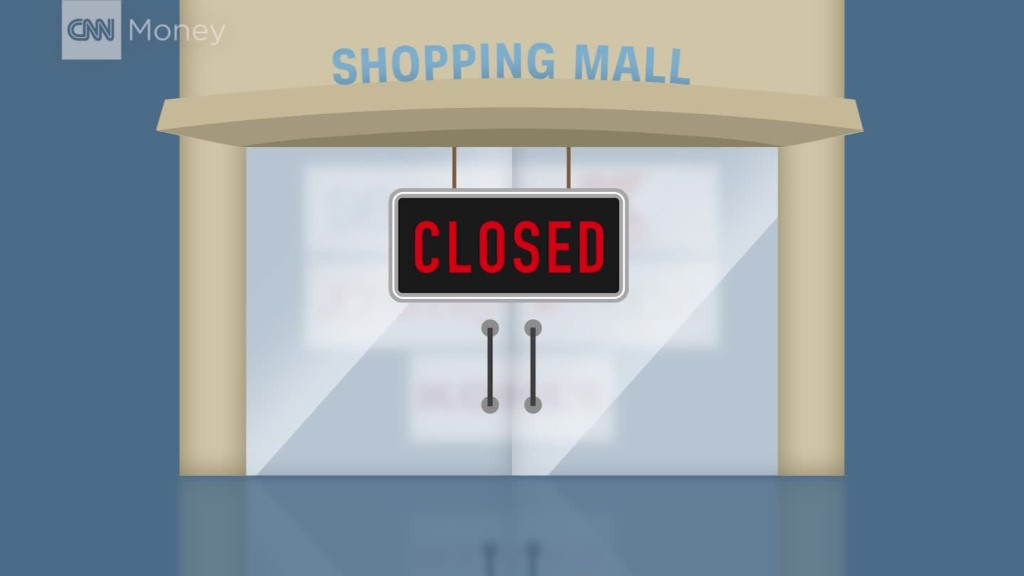 The Trump Tower traffic nightmare near Tiffany's flagship New York store on Fifth Avenue may have diminished somewhat -- but the iconic jewelry retailer's sales continue to slump.
Tiffany & Co. said Wednesday that same-store sales (which measures how well stores open at least a year are doing) fell 4% in America compared to a year ago. That was worse than expected.
The company blamed lower spending by tourists as well as local customers for the decline.
And it appears that Tiffany can no longer blame the Trump effect for the slowdown either.
Tiffany said in late November that there was an "adverse effect on traffic in our flagship store" due to the proximity of its Fifth Avenue store to Trump Tower.
In March, the company once again specifically noted a steep decline in sales in New York, noting the "impact of post-election activities near our New York flagship store."
But Tiffany did not mention Trump-related traffic as a reason for the drop in sales this time around.
It seems Tiffany is being hurt by the same problems that are dogging many traditional retailers -- growing worries about the health of the broader economy.
Tiffany cited "continued challenges from macroeconomic conditions [and] geopolitical uncertainty" for the lackluster results.
Sure, Tiffany is regarded as a more high-end luxury retailer than other jewelry stores like the mall-based ones owned by Signet. But even the wealthy are apparently tightening their purse strings as of late.
Making matters worse for Tiffany? Sales in Japan fell as well due to a decline in spending by Chinese tourists.
Shares of Tiffany (TIF) tumbled nearly 9% in early trading on the news. Signet (SIG), which owns Jared, Kay and Zales, fell 7% too. Signet will report its latest earnings on Thursday.
Related: Retailers have cut tens of thousands of jobs
Both companies are part of a broader slump in retail. Many department stores have posted dismal results. Layoffs in the retail industry are mounting. And several specialty apparel retailers have filed for bankruptcy.
Amazon (AMZN), of course, is a big threat. The online retail giant has been stepping up its game in the jewelry segment too.
But Tiffany also faces competition from internet jeweler Blue Nile, which was recently bought by private equity firms, as well as Etsy (ETSY), the online market for handcrafted and vintage goods.
And it doesn't sound as if Tiffany is all that interested in bulking up its own digital commerce efforts either.
During a conference call with analysts, Tiffany vice president Mark Aaron said global e-commerce sales were flat in the quarter. But he added that the Tiffany website isn't just for generating online sales -- it's about raising awareness for the physical stores.
The latest setback for Tiffany comes as the company continues to search for a new CEO to replace Frederic Cumenal, who stepped down in February.
Tiffany chairman Michael Kowalski, who was the company's longtime CEO before Cumenal took over in 2015, is serving as interim CEO.