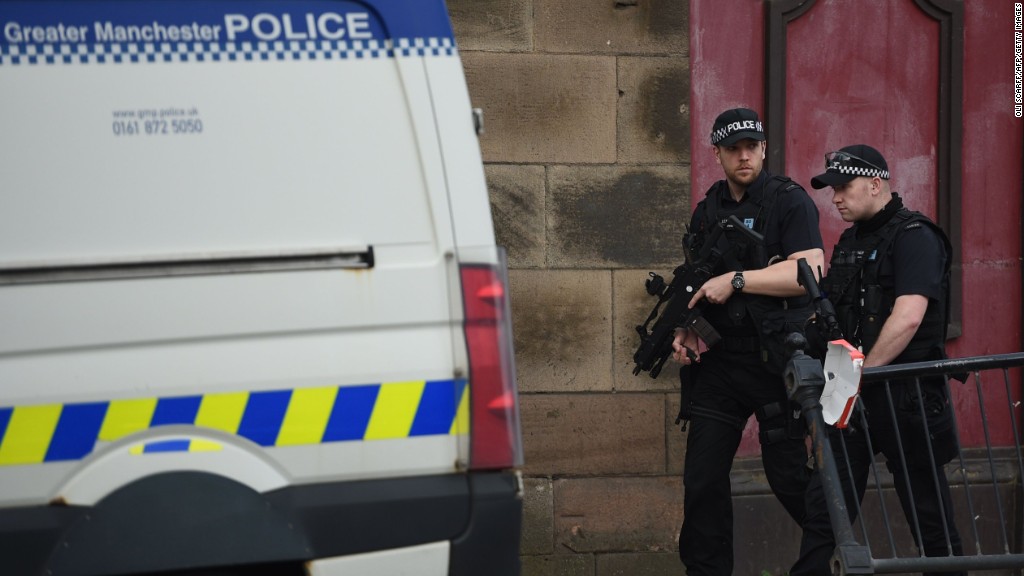 Ariana Grande has officially put her "Dangerous Woman" tour on hold in the wake of the terrorist attack that took place after her concert at Manchester Arena on Monday night.
The singer was scheduled to perform in two shows at London's O2 Arena on Thursday and Friday, but in a statement obtained by CNNMoney, Grande said she's canceled all shows through June 5.
"Due to the tragic events in Manchester the Dangerous Woman tour with Ariana Grande has been suspended until we can further assess the situation and pay our proper respects to those lost," according to a statement released on Wednesday by Grande's management team.
"The London O2 shows this week have been canceled as well as all shows thru June 5 in Switzerland. We ask at this time that we all continue to support the city of Manchester and all those families affected by this cowardice and senseless act of violence. Our way of life has once again been threatened but we will overcome this together. Thank you."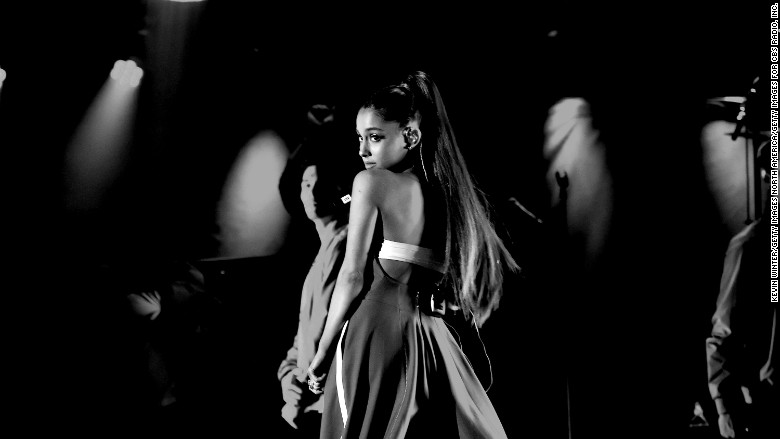 Related: Ariana Grande returns home to Florida after Manchester bombing
The canceled tour stops include: Belgium on May 28, Poland on May 31 and June 1, Germany on June 3 and Switzerland on June 5.
CNNMoney first reported on Tuesday that Grande would postpone her tour after the attack, which claimed the lives of 22 people and injured at least 59 more. The singer was spotted arriving in her hometown of Boca Raton, Florida on Tuesday afternoon.
Grande has 28 more shows scheduled after Switzerland, but it's unclear if she will cancel those as well.
AEG Live, the promoter of her tour, announced shortly after the cancellations that "refunds will be granted to all ticket holders at the point of purchase."
Following the bombing, Grande tweeted: "broken. from the bottom of my heart, i am so so sorry. i don't have words."