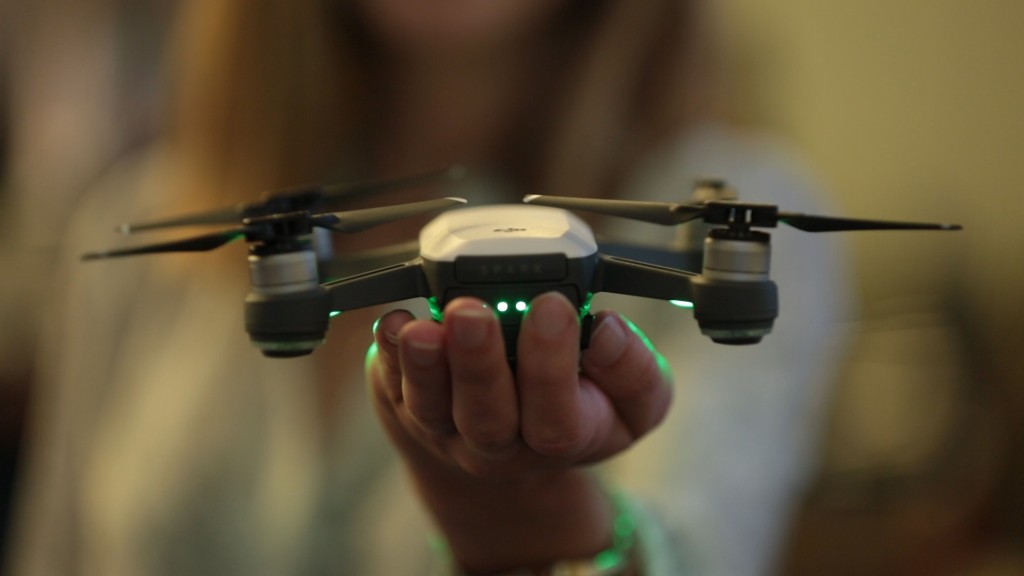 DJI's new drone is its smallest yet -- and it can be controlled completely with hand motions.
The Chinese company unveiled its latest camera drone at an event in New York City on Wednesday. The Spark fits in the palm of your hand and weighs less than a can of soda. It can be controlled with hand gestures, a smartphone app or a remote controller.
The Spark is the first drone you can control with your hands from a flight's start to finish (a previous model only let you take a photo with a hand gesture).
The Spark is designed to fit in your bag and be taken on the go. It can fly through small spaces, like between library bookshelves or around a playground set.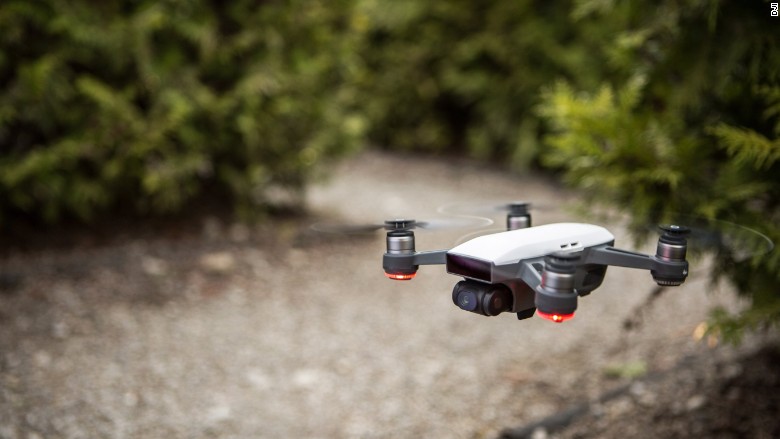 Related: FAA's drone registration rule suffers major setback
The Spark, which has fixed arms, is even smaller and lighter than the foldable Mavic Pro drone that DJI launched last September. It's also significantly cheaper.
"The design for this was really about instant setup. With the Mavic, you still had to unfold the arms. This is as simple as powering on the top of the button and you're up in the air," Michael Perry, DJI's director of strategic partnerships, told CNN Tech.
The Spark has two new modes for taking pictures. Pano creates panoramas, while ShallowFocus puts the subject in focus and blurs the background.
It also has a new mode for shooting video, which allows the drone to shoot a minute of video and automatically cuts it down into a 10-second clip that's shareable on social media.
Related: This electronic cannon disables drones
The Spark can fly as high as 400 feet and can sense obstacles from up to 16 feet away. The drone can fly for up to 16 minutes -- the longest flight time for a drone this size, according to DJI.
The drone, which is available for pre-order on Wednesday and begins shipping in mid-June, starts at $499. The Spark Fly More Combo, which includes extra propellers and batteries, a charging hub and other accessories, costs $699. The Spark comes in white, blue, green, red and yellow.
Perry says the target audience for the drone is "everybody."
"Anybody who has a personal story to tell. People that use cell phones to post stuff to Instagram or Snapchat. It's just really a new way of telling a bigger story about your life," Perry said.
Correction: An earlier version of this story incorrectly stated how high the Spark drone can fly.