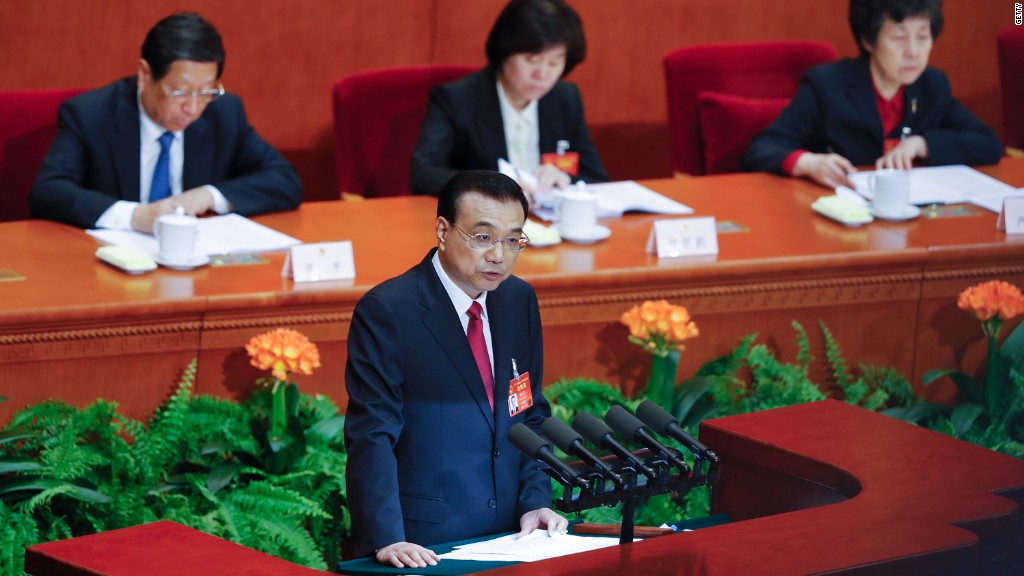 China's massive debt burden is back in focus.
Credit rating agency Moody's downgraded China this week, warning that the country's financial health is suffering from rising debt and slowing economic growth. It's the first time the agency has cut China's rating in nearly three decades.
Fears about debt levels in the world's second-largest economy have been flagged before. The International Monetary Fund pushed Beijing to "urgently address" the issue last year.
So just how bad is China's debt problem? Here are the key things to know:
The problem has been years in the making
As growth in the West collapsed following the global financial crisis of 2008, China's local governments and state-owned companies borrowed heavily to build cities and roads, invest in businesses and bolster financial markets.
That spending spree has resulted in a domestic debt hangover, particularly among some of the country's bloated and inefficient state-owned companies.
Corporate debt in China soared to around 170% of GDP in 2016, roughly double the average of other economies, according to the Bank of International Settlements. In 2008, China's figure stood at about 100%.
Related: Moody's cuts China debt rating for first time since 1989
Beijing is trying to solve it ...
The Chinese government is well aware it has a problem.
Authorities have introduced a series of measures in recent years to tackle local government debt and bad bank loans. They have also tried to reduce the economy's dependence on credit as a way to fuel growth.
Many experts say more needs to be done. But efforts by regulators in recent weeks to clamp down on risky debt in the country's financial system have unsettled investors.
Related: IMF tells China: Fix your debt problem now
... but not too hard
China is still taking a "softly, softly" approach to reducing debt as it attempts to keep economic growth steady.
Some economists support that stance, arguing that by moving too quickly, Chinese authorities could trigger a financial crisis.
Chi Lo, senior China economist at BNP Paribas, said a swift cut in the country's debt to GDP ratio would be implausible. "This could crush the economy before the benefits of deleveraging could even emerge," he said in a recent research note.
Related: Chinese billionaire warns of 'biggest bubble in history'
Still, it could be worse
China has plenty of ammo left. One option is a bank bailout that could push government debt from 55% to 90% of GDP, according to Capital Economics.
"That is high, but still lower than the debt burdens of many other governments," Mark Williams, the consultancy's chief China economist, said in a note on Wednesday. "China's government also has far more assets than most of its peers."
The Moody's downgrade leaves China on the same rating as Japan, which has a far bigger government debt load, BNP's Lo pointed out. Massive systemic defaults are far less likely when the bulk of debt is owed by a public sector with a strong balance sheet, which is the case with China, he said.