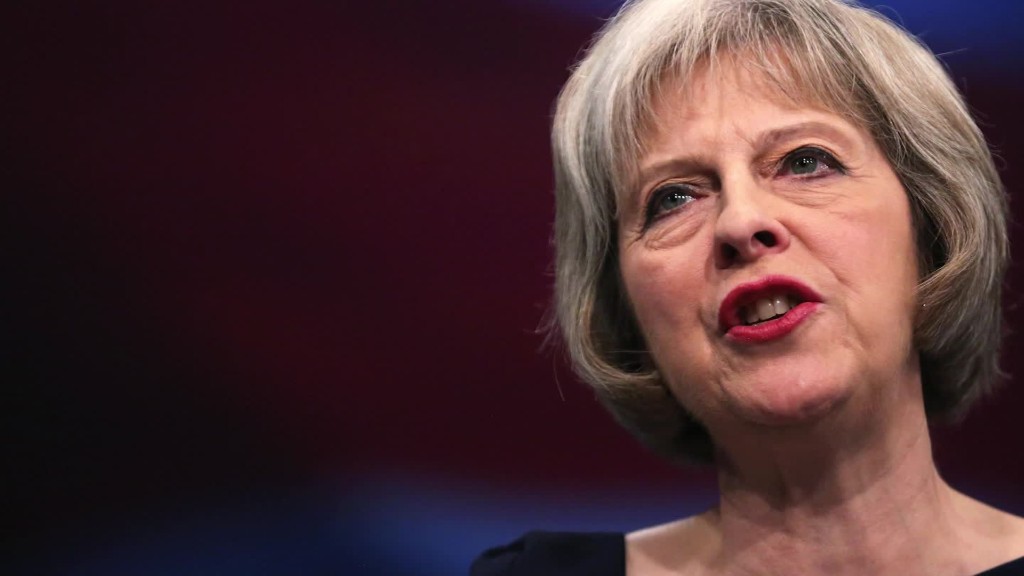 It's the hit political anthem that radio stations are refusing to play.
A song that describes British Prime Minister Theresa May as a "liar" has rocketed up the charts to become the second most popular iTunes download in the U.K., ahead of singles by Ariana Grande, Justin Bieber and Harry Styles.
The song, "Liar Liar GE2017" by Captain SKA, has found an audience despite being shunned by British radio stations, which are required to remain impartial ahead of the general election scheduled for June 8.
Radio Monitor, which tracks songs playing on British airwaves, said that "Liar Liar" hasn't been played a single time since its release last week.
The song is unmistakeably political. It describes May as a "liar," and claims that she cannot be trusted after a series of policy U-turns.
"We all know politicians like telling lies," vocalist Adeolla Shyllon croons. "I don't recognize this broken country of mine."
The track highlights policy reversals by May, who campaigned for Britain to remain in the European Union before becoming prime minister and triggering the Brexit process. She had also pledged not to call an early election. Last week, she backtracked on plans to force people to pay more if they need to receive health care at home after an angry response from the public.
Representatives for the prime minister did not respond to a request for comment.
The song has been played over 600,000 times on YouTube despite the radio blackout.
Jake Painter, a producer and writer in the band, said he's "encouraged our message is resonating." He said proceeds from the song will be donated to food banks and an activist group called The People's Assembly Against Austerity.
Related: Business is worried about the election, whoever wins
Supporters have started a petition asking for major radio stations to play the song, describing its absence as "shameful" and an example of "censorship."
Fans have also targeted the website of a popular radio program that reportedly passed over the song during its weekend countdown.
"Censoring music because of politics is an insult to democracy," one fan wrote on the website of "Big Top 40."
Global Radio, which produces and broadcasts the program, did not respond to a request for comment.
Related: Brits to drink 28% less wine after Brexit
U.K. broadcast regulator Ofcom does not censor political songs during campaigns, but it requires stations not to favor a particular party or candidate. If rules are breached, broadcasters could run into trouble.
"All U.K. broadcasters must adhere to the Broadcasting Code, which sets standards for the content of TV and radio programs. We assess all complaints and programs against the Code," the regulator said in a statement.
British broadcaster BBC said that it doesn't ban artists or songs, but "our editorial guidelines require us to remain impartial and the U.K. is currently in an election period so we will not be playing the song."
Polls show that May's lead over rival Jeremy Corbyn has narrowed in recent weeks. She called the general election in hopes of solidifying her support in parliament ahead of Brexit negotiations with the EU.