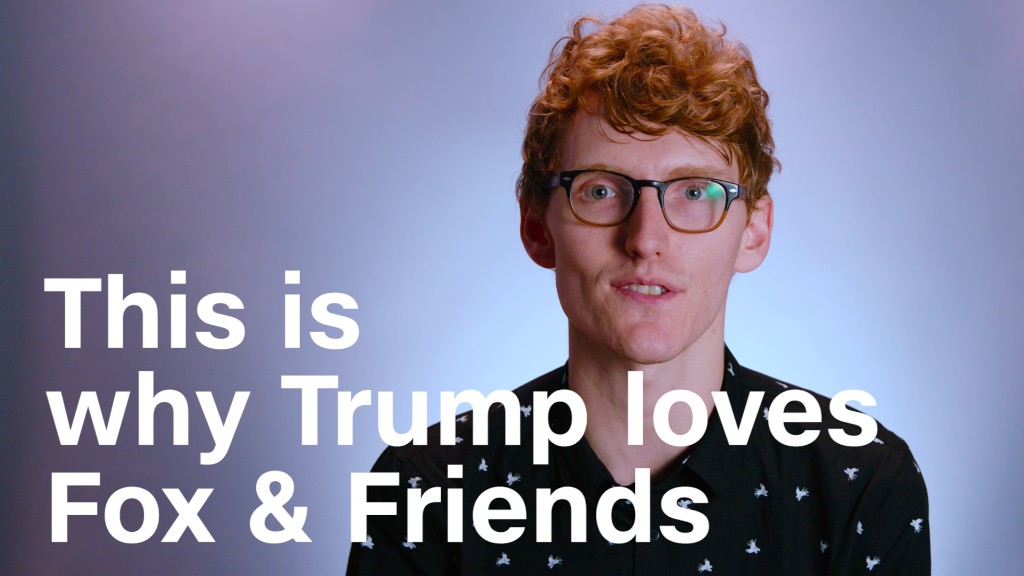 President Donald Trump has swatted away swirling questions over his associates' contact with Russian officials by questioning the legitimacy -- if not the existence -- of unnamed sources cited in stories about the ongoing investigation into the Kremlin's interference with the election.
But on Tuesday, the president promoted a Fox News report that was centered around claims from a single anonymous source. A day later, Trump leaned on his favorite cable news program, "Fox & Friends," to support his insistence that the investigation is nothing more than a "witch hunt."
The sequence provided a vivid reminder that at perhaps the most dire moment of his young presidency, with reporters and lawmakers alike raising questions that could have political and legal ramifications for the White House, Trump has found refuge in the typically friendly coverage of Fox News.
Fox, meanwhile, has demonstrated that, even in the aftermath of its own internal crisis that resulted in the ouster of a top executive and its marquee on-air personality, it has no intention of deviating from the decidedly pro-Trump tenor that has defined it for more than a year.
Case in point: a story published on FoxNews.com earlier this week citing "a source familiar with the matter" who said that, contrary to a bombshell report days earlier in the Washington Post, senior White House adviser Jared Kushner did not seek to develop a secret communications channel with the Kremlin.
Rather, Fox's source said, it was the Russians who "broached the idea," not Kushner. The story contained no byline -- only a line at the bottom saying that Fox News' chief intelligence correspondent Catherine Herridge had contributed to the report.
Appearing on-air Tuesday, Herridge described the source as someone "who has spoken to Kushner" -- a broad category that could, as NPR's David Folkenflik has pointed out, conceivably include Fox News owner Rupert Murdoch, who is friendly with Kushner. A representative for 21st Century Fox, Fox News' parent company, which Murdoch co-chairs, declined to comment, but a source close to the matter said Murdoch had no involvement in the story.
The sourcing didn't bother Trump, of course, despite his previous comments on the matter.
Over Memorial Day weekend, following the publication of the Washington Post story on Kushner, Trump had tweeted that unnamed sources should be viewed with suspicion.
"Whenever you see the words 'sources say' in the fake news media, and they don't mention names...it is very possible that those sources don't exist but are made up by fake news writers. #FakeNews is the enemy!" he said.
Two days after he wrote that, Trump retweeted Fox's own story on Kushner. Hours after the retweet on Tuesday, White House Press Secretary Sean Spicer channeled the president's frustration with "fake news."
"There's a perpetuation of false narratives, a use of unnamed sources over and over," Spicer said.
But while Trump and his allies have been inconsistent on that matter, the president has been remarkably steady in his reliance on Fox News, particularly the network's morning show.
In his four months in office, Trump has taken "Fox & Friends" from fluffy ratings juggernaut to perhaps the most influential entity in news media. The president has praised the show, and his tweets are often clearly driven by its coverage.
Wednesday morning provided another example of that relationship. Shortly after 6 a.m., co-host Clayton Morris told viewers that Congressional Democrats had rescinded their invitation to Trump campaign adviser Carter Page to testify as part of the the Russia investigation. (In a letter sent to the House Intelligence Committee on Monday, Page said that he had learned he "might not be immediately afforded the opportunity to address the false or misleading testimony by [former FBI director] James Comey, [former CIA director] John Brennan, et al. as per our previously scheduled appointment for next week.")
At least one of those viewers was, it seems, in the White House. A half hour after that "Fox & Friends" segment, Trump echoed Morris on Twitter.
"So now it is reported that the Democrats, who have excoriated Carter Page about Russia, don't want him to testify," the president said.