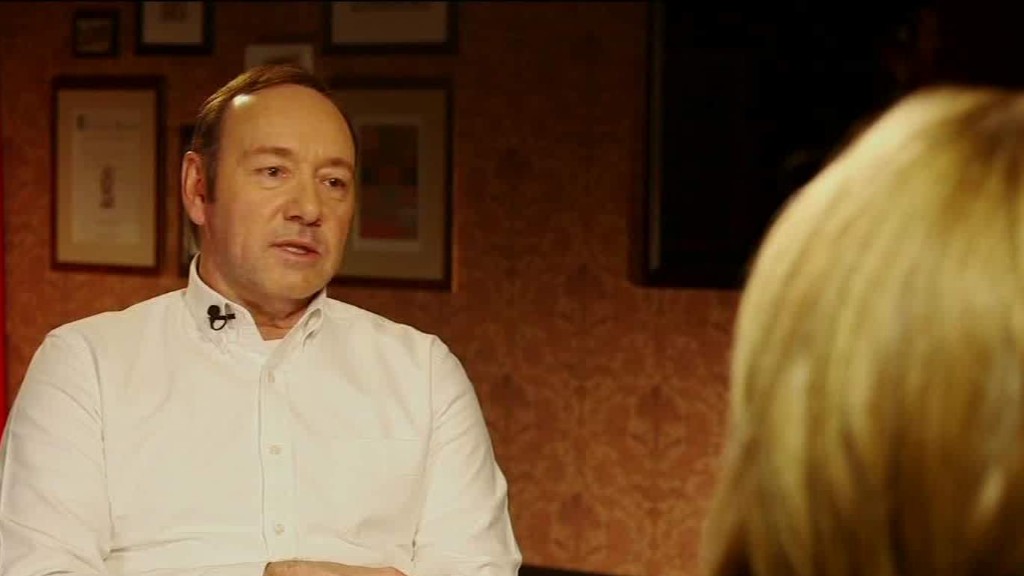 "House of Cards" is one of Netflix's biggest shows, but one of its stars is still not getting an equal share of the deck.
Robin Wright made headlines last year when she said she wasn't being paid the same as costar Kevin Spacey.
In an interview last May with Judith Rodin, the president of The Rockefeller Foundation, Wright said she told producers "I want to be paid the same as Kevin."
"I was looking at the statistics and Claire Underwood's character was more popular than [Frank's] for a period of time," Wright said. "So I capitalized on it. I was like, 'You better pay me or I'm going to go public.'"
Robin Wright demanded equal 'House of Cards' pay
Spacey was reportedly being paid $500,000 an episode in 2014. Forbes reported in 2015 that Wright made estimated $5.5 million from "House of Cards," which comes out to approximately $420,000 an episode.
But in a recent interview with United Airlines in-flight magazine Rhapsody the actress said that increased payday never came.
"I don't think I'm getting paid the same amount," she said. "They told me I was getting a raise. But ... I don't think so."
Wright said she never intended to become a spokesperson for gender pay disparity but "That was one of 20 questions they asked me, and it went viral."
According to the publication, Media Rights Capital -- the company that produces "House of Cards" -- noted it wasn't possible for the two actors to make the same since Spacey is one of the show's founding producers.
Instead, Wright received an executive producer credit and the opportunities to serve as director.
She said in the Rhapsody interview, "I really don't like being duped."
"It's such a male-dominant workforce still," Wright said. "There's a conditioning. And changing the condition of men is what needs to happen."
Last year Forbes named Spacey the 12th highest paid TV actor of 2016, estimating he earned $10.5 million for his role as the diabolical Underwood. Wright did not make their list last year of the 15 highest paid TV actresses.