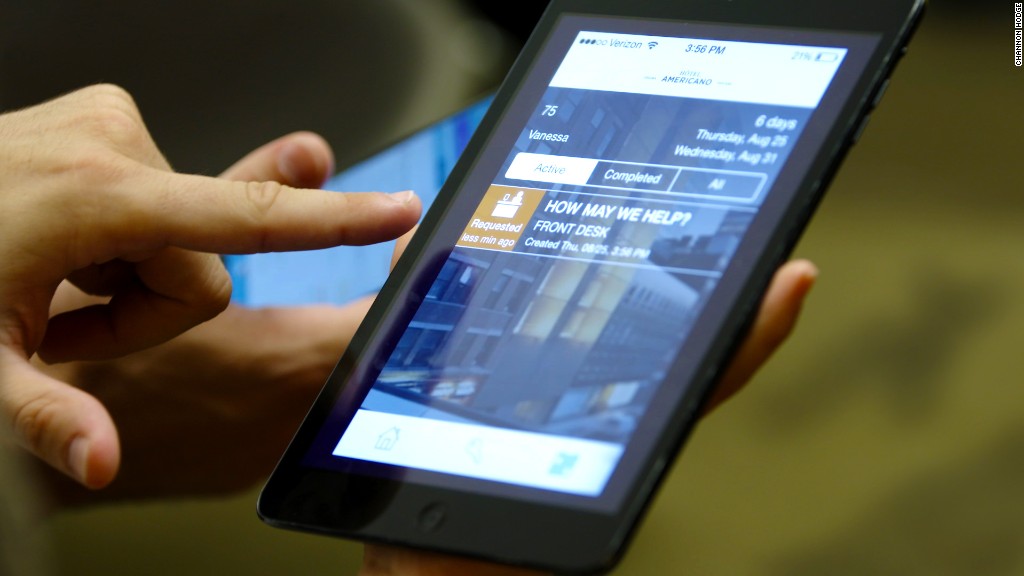 Call it the Uber and Airbnb effect.
These companies have had to fight high-profile regulatory battles in cities across the country, going up against the taxi and hotel industries. But they've had one big ally on their side: the public.
Younger startups aren't so lucky. Less established, they have smaller user bases to draw from -- and entrenched interests are getting smarter about taking them on early.
"The fights are coming sooner and startups have to be prepared sooner," according to regulatory adviser Bradley Tusk, who says he created his investment fund to solve political problems for startups.
Tusk, who has worked with companies like Uber, says regulated industries are paying attention to startups early. And startups should take note.
"If [startups are] in a regulated industry and they ignore the politics, they may not survive and everything they want to focus on won't matter," added Tusk.
Joel Wishkovsky, founder of Simple Contacts, is learning this firsthand.
Simple Contacts is a startup that lets people renew their contact prescription online or through its app.
People take a vision test online, which is reviewed by doctors. If a prescription hasn't changed, it's renewed and you can buy a fresh supply of lenses for $10.
But, facing opposition from optometrists, Simple Contacts' ability to operate has been challenged in 16 states.
Optometrists, who you might see at a LensCrafters, WalMart or in private practice, are primary vision care providers, focusing on conducting annual eye exams and monitoring overall eye health. They often sell contacts or glasses through their practices. Ophthalmologists, meanwhile, are medical doctors who can diagnose, operate, and conduct research on the range of eye issues.
Simple Contacts, headquartered in New York, works with about 20 ophthalmologists who review vision tests, ensuring there are no abnormalities or prescription differences before issuing a new prescription.
"There are some turf wars between the professions," said Paul Zerbinopoulos, an optometrist for the past 29 years.
Related: STDs are at an all-time high: Can at-home tests help?
In 2016, optometrists came out hard against startups like Simple Contacts and Opternative, a startup offering at-home testing for contact lenses and glasses prescriptions. Three states successfully pushed to outlaw ocular telemedicine companies. In Indiana, the ban against them was grouped with controlled substances and abortion drugs. It is currently facing battles in Connecticut and Rhode Island.
Wishkovsky, 34, was surprised that his startup, which is just a year old, has been met with opposition at such an early stage. Wishkovsky said a substantial portion of its latest funding round, $8 million raised in April, will go toward governmental affairs in order to get ahead of regulatory battles.
In February, Simple Contacts brought on Jeremy Kudon, a partner at Orrick Herrington & Sutcliffe LLP, who consults tech companies on regulatory issues. Kudon told CNN Tech that Simple Contacts is facing a "preemptive attack by in-state optometrists."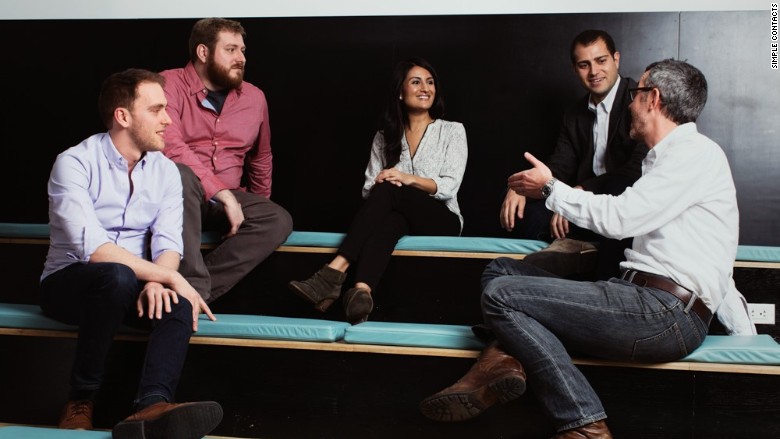 Zerbinopoulos said he opposes startups like Simple Contacts not because they take away business but because they could put patients' health at risk. "For convenience's sake, you can risk your eyesight," he said, objecting to the lack of a doctor-patient relationship or a more comprehensive exam.
Wishkovsky stressed that Simple Contacts is meant for those with healthy eyes -- it doesn't determine new prescriptions or diagnose things like astigmatism.
Related: NYC drivers get $900 back from Uber after it took too big of a cut
Because the federal government has largely taken a hands off approach to regulating healthcare apps, states are taking it upon themselves to police the new players.
And groups like the American Optometric Association can be powerful forces, contributing millions of dollars to candidates in 2016. When asked about the legislative efforts against ocular telehealth startups, the AOA said it opposes testing methods that are clinically unproven, calling them "dangerous" and said they give "patients a false sense of security."
In Rhode Island, legislation is currently awaiting a vote. The bill's coauthors did not return emails and calls; neither did Rhode Island Representative Arthur Corvese, who is an optometrist.
"They're threatened by [tech startups like us], and they'll do anything in their power to prevent it," said Wishkovsky, who said that his startup has been working closely with 1-800-Contacts and Opernative for months to counter legislative efforts.
-- Correction: An earlier version of this article incorrectly stated that Corvese was a coauthor of the bill.