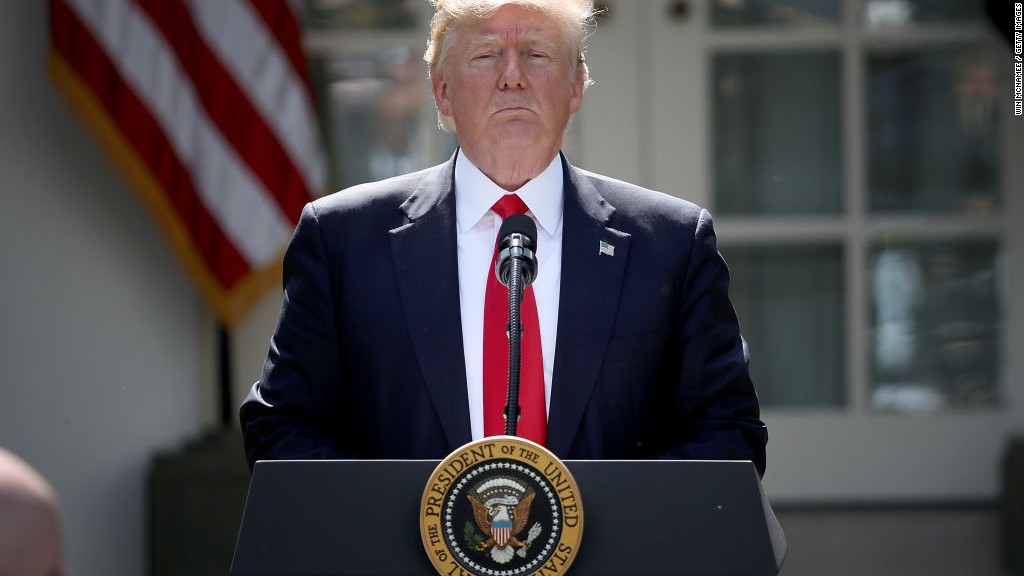 Goldman Sachs CEO Lloyd Blankfein sent his first-ever tweet on Thursday -- and he used it to criticize President Trump's decision to back out of the Paris climate pact.
"Today's decision is a setback for the environment and for the U.S.'s leadership position in the world. #ParisAgreement," he said.
The company confirmed to CNNMoney that it was Blankfein's first Twitter post.
This isn't the first time the powerful Wall Street exec has taken Trump on. Blankfein openly opposed the president's controversial travel ban, and he voiced support for Democratic candidate Hillary Clinton during the 2016 election.
Yet, the current administration has plenty of ties to Blankfein's bank. Gary Cohn left Goldman Sachs (GS) to become a White House economic adviser, and Treasury Secretary Steven Mnuchin worked for Goldman for 17 years.
Related: Top CEOs tell CEO president: You're wrong on Paris
Blankfein said in his annual letter to shareholders that Goldman "encourages our people to contribute to government service if they are fortunate enough to be asked."
Senator Elizabeth Warren went so far as to question whether the bank has drafted executive orders signed by POTUS, including one that rolled back some Wall Street oversight rules. Goldman has denied any involvement.
The decision to drop out of the climate accord has drawn ire form many bigwigs in the private sector. Tesla (TSLA) CEO Elon Musk is dropping out of two presidential advisory councils to protest the move.
Salesforce (CRM) chief Marc Benioff and General Electric (GE) CEO Jeff Immelt both said they were "disappointed" in Trump's decision.
Companies including Google (GOOG), Apple (AAPL), Nike (NKE), Gap (GPS), Adidas (ADDDF) -- and even oil companies like ExxonMobil (XOM) and Chevron (CVX) -- all urged Trump not to withdraw from the treaty.