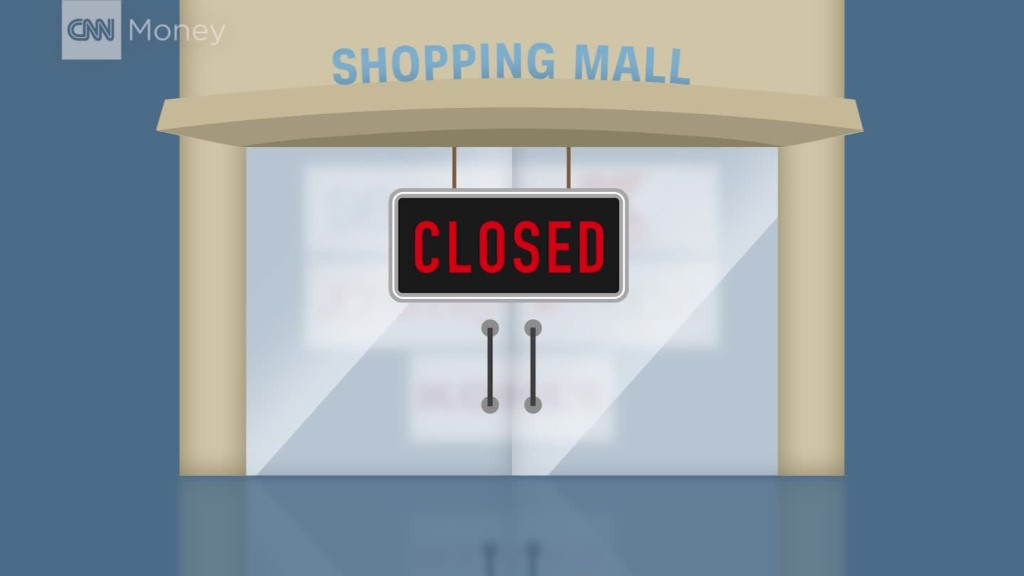 The developers who built the largest mall in America have an even bigger project in mind.
American Dream Miami is a proposed retail and entertainment complex in South Florida covering a staggering 6 million square feet -- 30% bigger than Mall of America in Minnesota, which is owned by the same developers.
It's a curious project at a time when Americans are abandoning the traditional mall. Businesses are struggling as people shop more online instead of at physical stores.
American Dream's developers say they're keenly aware of that trend.
"This project is meant to be a response to that phenomenon," project manager Bob Gorlow told CNNMoney.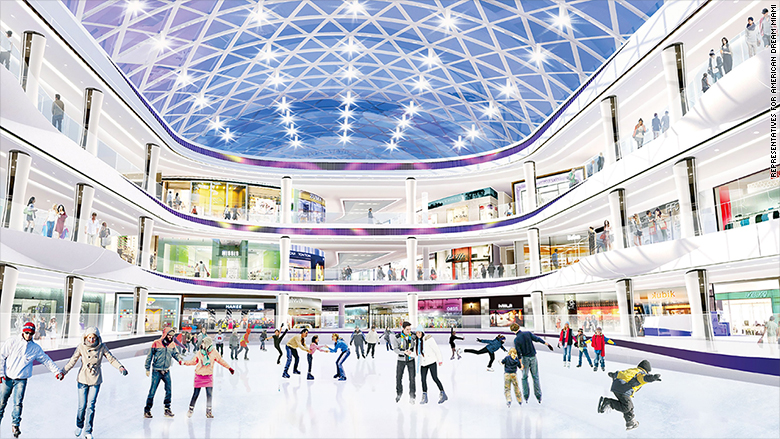 It's not just a mall: Plans call for a skating rink, an indoor ski slope, an aquarium, nightclubs and theater space that can host acts like Cirque du Soleil and the Russian ballet. The developer also imagines 2,000 hotel rooms. A second developer plans apartments, offices and more stores nearby.
Gorlow said customers may come for the attractions, then stop by the stores to look at merchandise, even if they make the actual purchases later online.
"You're talking about a regional entertainment destination," said Miguel Diaz de la Portilla, a zoning lawyer for American Dream. "It's not a run-of-the-mill mall."
Related: There is a retail bubble -- and it's bursting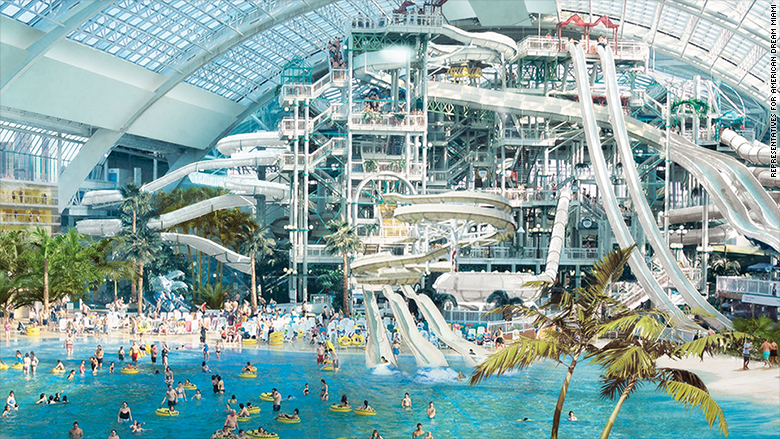 If county officials sign off, American Dream Miami could open in 2022.
The $4 billion project is being developed by the Triple Five Group. The company is owned by the Ghermezian family, which has developed mega-malls like the Mall of America and the West Edmonton Mall in Canada.
Gorlow could not say whether outside investors would be involved. There are no plans for public funding.
Related: Stores are closing at an epic pace
The project is expected to create about 23,000 construction jobs and 14,500 permanent on-site jobs, according to Diaz de la Portilla.
Diaz de la Portilla said the developers are hoping for county approval this fall.