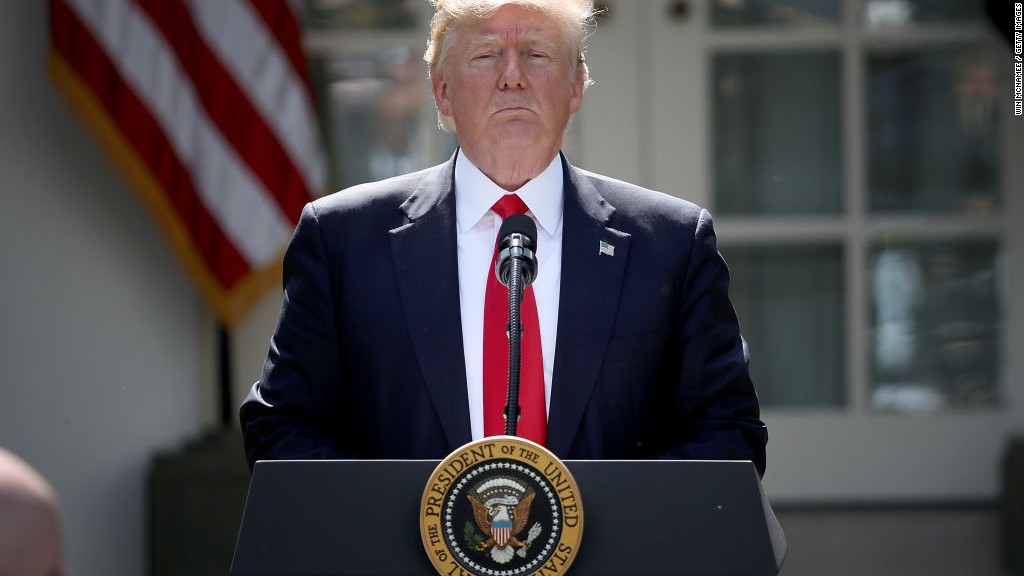 Jamie Dimon isn't quitting Team Trump, despite opposing the decision to yank the United States from the Paris climate accord.
"I absolutely disagree with the Administration on this issue," the JPMorgan Chase CEO said in a statement on Friday.
But Dimon doesn't plan to follow Tesla (TSLA) CEO Elon Musk and Disney (DIS) boss Bob Iger by stepping down from President Trump's business advisory council.
"We have a responsibility to engage our elected officials to work constructively and advocate for policies that improve people's lives and protect our environment," Dimon said.
A JPMorgan spokeswoman confirmed that Dimon does not plan to leave the the council, which is called the Strategic and Policy Forum.
Related: Elon Musk to Trump: You quit Paris, so I quit you
By contrast, Musk followed through on his threat to quit that forum as well as the president's manufacturing jobs initiative.
"Climate change is real. Leaving Paris is not good for America or the world," Musk said on Twitter shortly after Trump's White House announcement on leaving the climate deal.
Dimon did express disappointment with Trump, echoing concerns raised by fellow Wall Street bigwig Lloyd Blankfein.
The Goldman Sachs CEO sent his first-ever tweet on Thursday to call Trump's Paris move a "setback for the environment and for the U.S.'s leadership position in the world." Blankfein is not a member of Trump's advisory council.
Dimon's statement suggests he wants to continue to have a voice in Trump's agenda, which includes plans to rip up rules governing Wall Street. The stocks of JPMorgan (JPM) and other banks spiked after the election, in part because of Trump's pledge to "do a big number" on the Dodd-Frank Wall Street reform law.
Bank stocks have given back some of their post-election gains amid disappointment with slow progress on tax reform and deregulation. JPMorgan stock is up 19% since Trump's victory.