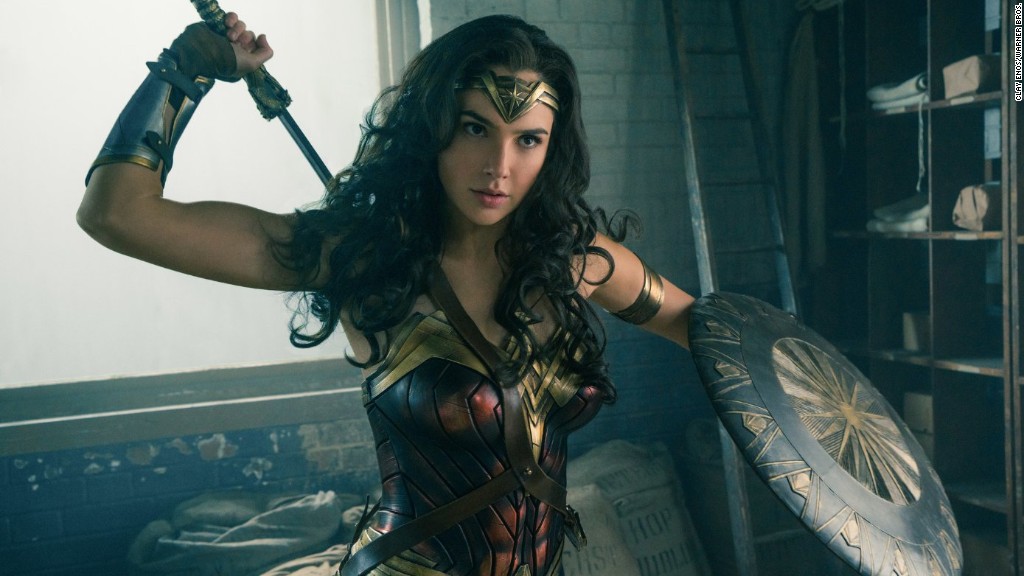 "Wonder Woman" won't be the biggest box office opening of all time. It's highly unlikely that it'll even be the biggest opening of this year. But it is poised to set a box office record arguably more meaningful, and hopefully with more long-term impact on the industry: the biggest opening for a female director ever.
If the superhero film, which stars Gal Gadot and was directed by Patty Jenkins, matches expectations, it'll undoubtedly be seen as a success by Hollywood standards, but it has the chance to mean more.
"The bittersweet truth is that Patty Jenkins is almost guaranteed to become the biggest-opening female director because the bar is so low," Amy Nicholson, MTV News' chief film critic, told CNN.
Nicholson pointed out that female directors like Kathryn Bigelow, Elizabeth Banks and Sam Taylor-Johnson, who holds the current record with 2015's "Fifty Shades of Grey," have all directed hit films, but that there's a sense in Hollywood "that a girl-powered success is a fluke," which leads to studios not fully investing in female talent behind the camera. Earlier this week, in a stark illustration of the lack of opportunities given to female directors, Sofia Coppola became only the second woman in the 70-year-history of the Cannes Film Festival to win its best director prize.
Nicholson hopes that if "Wonder Woman" is a big enough hit it can lead to positive change.
"Female directors have to fight to prove their clout," she said. "I'd love to see 'Wonder Woman' deliver a knockout punch -- a hit the studios can't forget."
So far, it looks up to the challenge.
"Wonder Woman" currently holds a 93% score on review site Rotten Tomatoes. That makes it easily the best reviewed film of Warner Bros.' DC Extended Universe, which includes three critically panned blockbusters, 2013's "Man of Steel," 2016's "Batman v Superman: Dawn of Justice," and 2016's "Suicide Squad." It also makes "Wonder Woman" one of the best reviewed superhero films of all time.
The film is projected to take in about $90 million in North America this weekend, according to industry analysts. That's not a huge number by the genre's standards ("Batman v Superman," for example, opened to nearly double that last year). But the bad reviews for DC's previous movies led to major dropoffs in ticket sales after their opening weekends, while "Wonder Woman" has built the kind of buzz that could bring it steadier success at the box office.
Jenkins, who is a veteran director best known for the Oscar-winning independent film "Monster," is taking on a $150 million production in "Wonder Woman." Jumping from indies to franchise blockbusters isn't an uncommon path for male directors -- Colin Trevorrow ("Jurassic World"), Marc Webb ("The Amazing Spider-Man") and Gareth Edwards ("Godzilla"), for example, have all done it, but when a female director is the one doing it, it's portrayed -- as the Hollywood Reporter did in a controversial tweet this week -- as the studio "gambling" on her.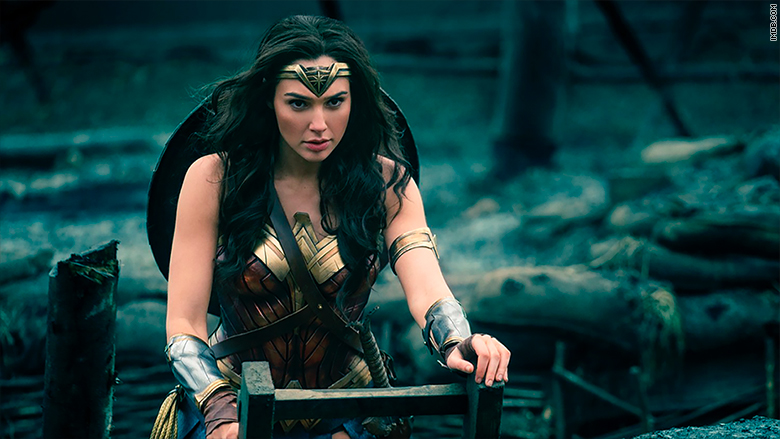 Related: 'Wonder Woman' women-only screenings cause uproar
"The indie-darling-turned-blockbuster-director is nothing new, but those directors are almost always men, and they're never talked about in the same way," wrote Vivian Kane, opinion writer for pop culture site, The Mary Sue, in response to THR's tweet. "Hiring a super-successful television and indie film director to helm a superhero blockbuster is the norm, not a gamble."
Wonder Woman's first standalone film comes at a time when people are demanding -- and, slowly, getting -- better female representation in media. "Star Wars," the biggest franchise in Hollywood, is now led by a woman on screen (Daisy Ridley as Rey) and behind the scenes (Lucasfilm president Kathleen Kennedy); actresses like Jessica Chastain are challenging Hollywood on how they depict women; and the issue of pay equality continues to be a subject of discussion in the industry.
But because the only thing Hollywood loves more than success is replicating success, if "Wonder Woman" really takes off at the box office it could lead to a paradigm shift, according to Shawn Robbins, chief analyst at Boxoffice.com.
"We could see more female directors like Patty Jenkins and more female superhero leads like Gal Gadot and Wonder Woman get their fair shots at the forefront of the industry," Robbins told CNN.
A big box-office take for "Wonder Woman" could also lead studios to make comic book movies, one of the most popular genres in Hollywood and one dominated by men, more inclusive.
Related: Jessica Chastain's critique of Cannes goes viral
"It's a long overdue opportunity, but it's a win-win for everyone," Robbins said. "Women, men, the whole world needs a hero like Wonder Woman right now."
(CNN, like Warner Bros., is owned by Time Warner (TWX))