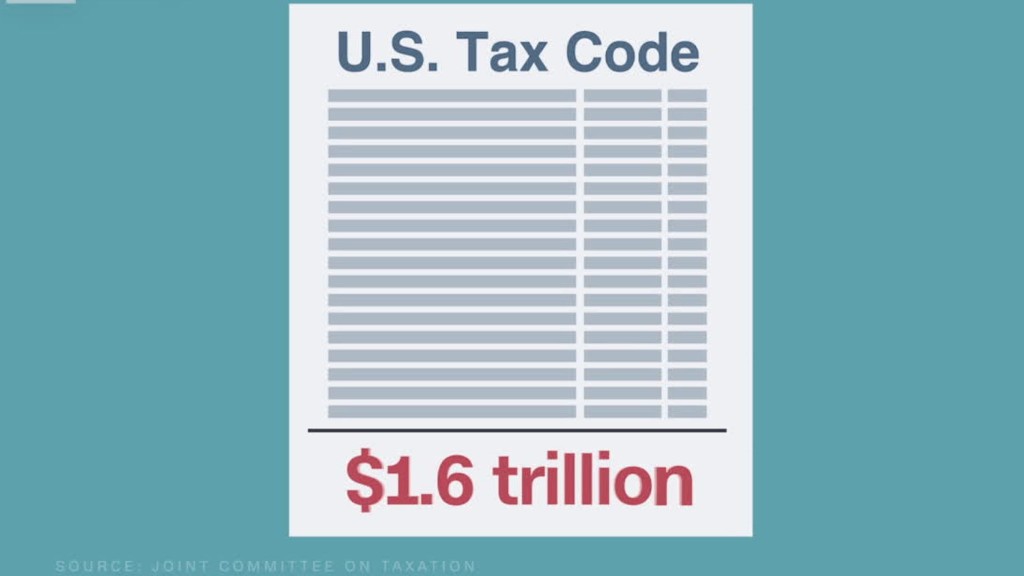 President Trump says Congress is working hard to pass his tax reform bill.
"Our tax bill is moving along in Congress, and I believe it's doing very well," he said at a Rose Garden speech on Thursday.
One problem: There is no tax bill.
The only evidence of a White House tax strategy is a bunch of rhetoric from Trump's economic team and a one-page outline hastily presented to the public in April. Trump called the proposal "one of the biggest tax cuts in American history."
Treasury Secretary Steven Mnuchin and White House National Economic Council Director Gary Cohn began pressing Republican members of Congress in mid-May to get on board with Trump's tax agenda. But no legislation has emerged.
"I think a lot of people will be very pleasantly surprised," Trump said of the phantom tax bill. "The Republicans are working very, very hard. We'd love to have support from the Democrats, but we may have to go it alone. But it's going very well."
Historically, tax reform has been among the most difficult tasks for Washington to accomplish. Just about every legislator has a pet tax incentive that he or she is unwilling to part with. Even in a GOP-controlled House and Senate, Republican lawmakers could splinter if they are asked to back a plan that many economists and budget analysts warn will increase deficits.
So far, the White House has insisted that the plan will "pay for itself" through economic growth. But there is no evidence to suggest tax cuts can pay for themselves. At best, growth may make up for a fraction of the cost.
Related: The real story behind Trump's claim that Paris would kill millions of jobs
The Trump administration had initially hoped that tax reform could be accomplished before Congress' August recess. But without an actual bill to debate, even Mnuchin told the Financial Times recently that his time frame is "not realistic at this point."
Trump's Rose Garden message was delivered as an aside in the middle of a speech that explained his rationale for pulling the United States out of the Paris climate agreement.
In the same address, the president took credit for having created "more than 1 million private sector jobs." In fact, 594,000 have been created since he took office.
--CNNMoney's Jeanne Sahadi contributed to this report.