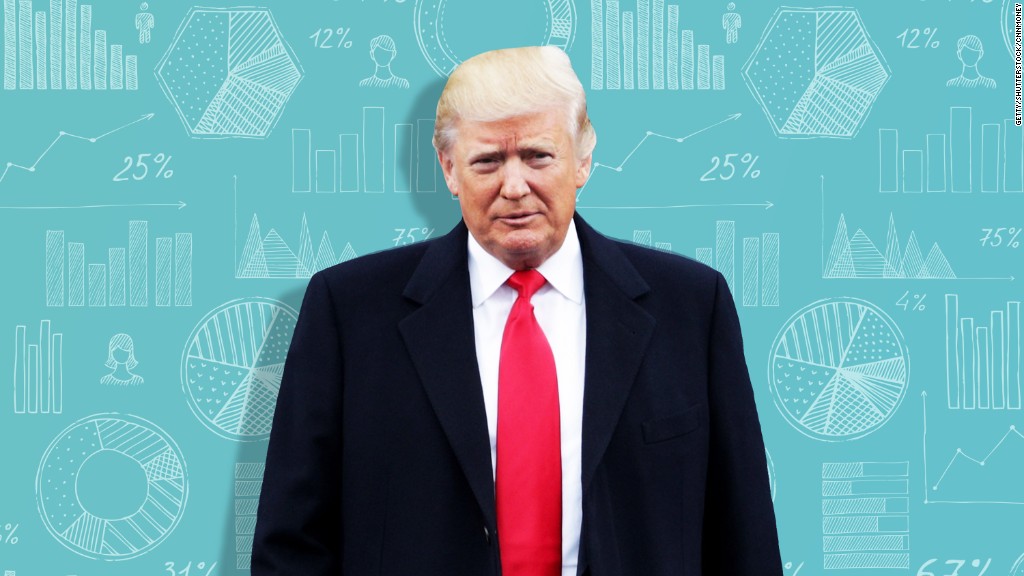 America's job market may be losing steam.
The U.S. economy added 138,000 jobs last month, less than the 174,000 jobs gained in April and lower than expected. Job gains for March and April were also revised down.
"Disappointing," says Lynn Reaser, an economist at Point Loma Nazarene University in California. "The economy is still growing but the job market has lost some momentum."
But the unemployment rate dropped to 4.3% in May -- its lowest level since May 2001. Shortly after the Great Recession ended in June 2009, unemployment peaked at 10%.
Still, the drop in the unemployment rate in May wasn't for good reasons. More Americans stopped looking for work while the number of people with a job fell too.
There is some good news though. Americans are earning more as well as wages continued to pick up. Hourly earnings rose 2.5% during the past 12 months.
Related: Trump's right: A coal mine is opening soon. It'll employ 70 workers.
Experts were split on the report. Some said it is a sign that job growth is slowing down after three straight years of jobs gains and major drop in unemployment.
Others say May's sluggish job gains don't tell the whole story. The monthly jobs numbers can be volatile -- and they are always revised. Other measures -- such as jobless claims -- reflect a healthy job market.
"I don't think there's any reason to expect hiring will hit a wall," says Jim O'Sullivan, chief U.S. economist at High Frequency Economics, a research firm. "It's just part of the ups and downs from month to month."
So far this year, the U.S. has added 810,000 jobs. Since February, the first jobs report with President Trump in office for the whole month, the U.S. has gained 594,000 jobs.
Related: Trump's withdrawal from Paris deal may risk job growth
However, a litany of factors, such as consumer spending and interest rates, influence hiring decisions. Job creation is not just a function of White House policies.
Energy jobs were particularly in focus Friday following President Trump's decision to withdraw from the Paris climate agreement. Trump said the deal would have been bad for American workers.
Coal mines added 400 jobs in May. Manufacturing lost 1,000 jobs and construction gained 11,000 new employees. Health care and business services led the way in May, adding 24,000 and 38,000 jobs respectively.
The jobs numbers probably clear the path for the Federal Reserve to raise interest rates later this month. Fed officials indicated last week a rate hike would be likely if the economy stayed on track.
Although today's numbers were lower than what economists had expected, some say it's still enough to justify a rate hike in a couple weeks.
"I don't think today's report will change many minds at the Fed," says Andrew Chamberlain, chief economist at Glassdoor.