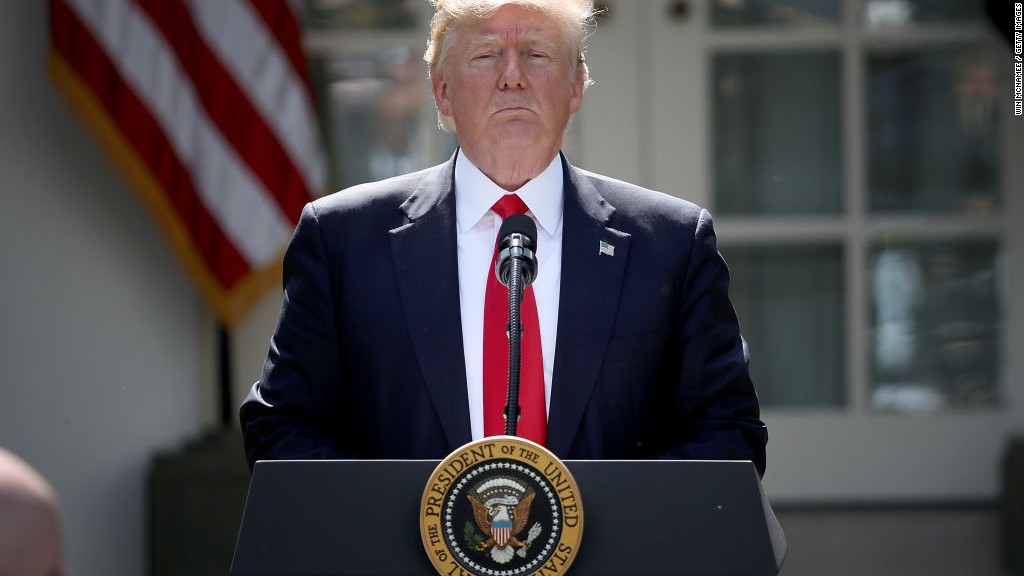 Billionaire Michael Bloomberg says he is ready to help foot the bill for the Paris Climate Agreement after President Trump announced his decision to pull the Unites States out of it.
Bloomberg Philanthropies said Friday it will pull together $15 million to "support the operations" of the United Nation's Framework Convention on Climate Change, the arm of the UN that coordinates the Paris pact.
The $15 million would cover the U.S. share of the convention's operating budget, according to Bloomberg spokesperson Carl Pope. The money will come from Bloomberg Philanthropies and its partners.
"The pledge aims to fill a significant funding gap that comes as a result of President Donald Trump's announced withdrawal from the Paris agreement and proposed steep budget cuts for international programs, including on climate," the Bloomberg Philanthropies statement reads.
Related: Top CEOs tell the president he's wrong on Paris
During Trump's speech Thursday, he claimed that U.S. contributions to the Green Climate Fund -- a pool of money the United Nations uses to help countries implement clean energy tech -- and other environmental initiatives have placed a "draconian" burden on the United States. He vowed to stop making payments to the United Nations for such purposes.
Bloomberg, the former New York City mayor who Forbes estimates has amassed a $50 billion fortune, said on Twitter the world "can't wait for governments to act on climate change."
Patricia Espinosa, the executive secretary of the UN Framework Convention on Climate Change, called the Bloomberg Philanthropies financial commitment "crucial."
"In order to achieve Paris in full and deliver a low emissions, resilient and more secure future for every man, woman and child, it is very encouraging to see that all actors reaffirm their willingness to work together," Espinosa said.
Related: Tim Cook says he asked Trump to stick with Paris deal 'but it wasn't enough'
Bloomberg's charitable organization has long worked on environmental initiatives. Bloomberg Philanthropies' Clean Energy initiative, for example, has helped fund efforts to take coal-fired power plants offline.
Bloomberg has been associated with both the Democratic and Republican parties. He now identifies as an independent. Bloomberg is also the founder and CEO of Bloomberg -- a media and financial software company.