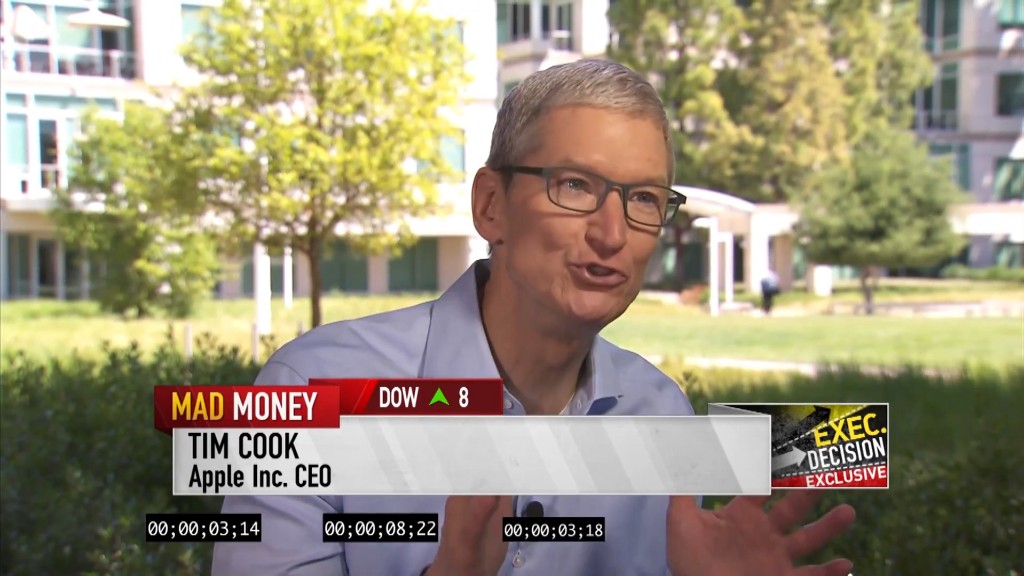 1. London attack: At least seven people were killed in a short but violent assault that unfolded late Saturday night in the heart of the capital, the third such attack to hit Britain this year.
U.K. Prime Minister Theresa May said on Sunday that a new approach to tackling extremism is required, including internet regulations that would deny terrorists and extremist sympathizers digital tools used to communicate and plan attacks.
2. Apple's Worldwide Developers Conference: Apple's week-long developers conference, a.k.a. WWDC, kicks off Monday.
New hardware, software, and perhaps a few surprises are rumored. Fans are eagerly anticipating this annual event that takes place in California. The keynote with CEO Tim Cook kicks off at 10 a.m. PT.
We don't know what Apple (AAPL) is actually going to show off until the day of, but analysts are widely expecting refreshed operating systems and lots of new hardware including keyboards, iPads and MacBooks. Perhaps "one more thing" will be about a new media deal or a Siri-equipped speaker to knock out the Amazon Echo and Google Home.
Apple iPhone sales fall again. Tim Cook blames rumor mill
Tim Cook: Apple creating $1B fund to bring manufacturing jobs to the U.S.
3. Yahoo vote: Yahoo shareholders will vote on Thursday whether the iconic brand should be sold to Verizon (VZ) for $4.5 billion. It's widely expected to be approved.
It will mark an end for the once pioneering and independent company that was founded 22 years ago. Former Google exec Marissa Mayer tried to reshape Yahoo (YAHOF) with a focus on media and mobile, but ultimately failed. She'll receive a $186 million payout and is expected to depart the newly combined company called Oath.
Marissa Mayer will walk away from Yahoo with $186 million
Yahoo and AOL will form new company called ... Oath
4. U.K. election: Markets will be on edge over Thursday's outcome in the British election. The Conservative Party led by Prime Minister Theresa May is hoping to win a big parliamentary majority to help her in upcoming Brexit negotiations with the European Union. While her party holds the edge, the rising Labour Party is getting closer in the polls.
Investors are in favor of May over Labour's socialist leader Jeremy Corbyn, but both parties fan concerns over their respective plans for the government's impact on business. For example, May wants to admit fewer migrants. That strategy could hurt the country's economy since it heavily relies on them. If Labour wins, that could cause higher taxes and an implementation of a salary cap.
Business is worried about the U.K. election, whoever wins
Election shock could be good for Brexit
5. Coming this week:
Monday - Apple WWDC kicks off
Tuesday - Lands End earnings
Wednesday - House budget hearing on pro-growth policies
Thursday - Yahoo shareholders vote on Verizon deal; Mnuchin meets with House members over debt ceiling; Dell earnings
Friday - Tim Cook delivers MIT commencement speech; Lunch with Warren Buffet auction ends